Crypto
Top Crypto AI Projects to Watch This Week: Akash Network, Numerai, yPredict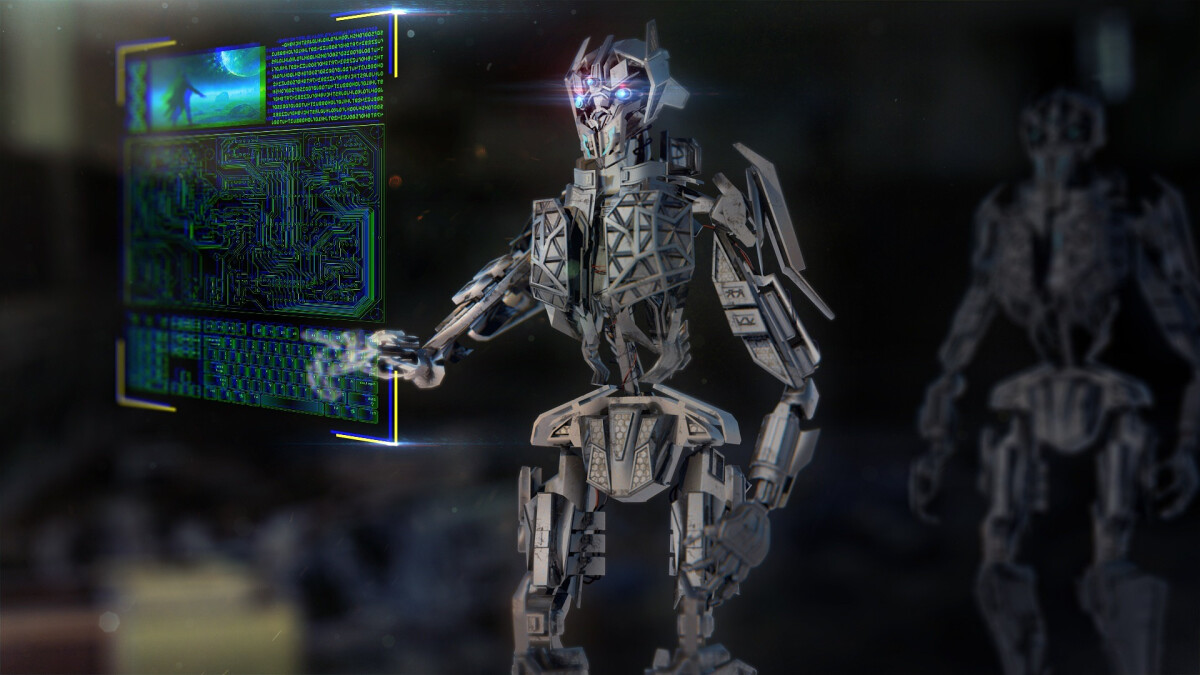 The rise of cryptocurrencies and artificial intelligence in recent years has fueled the growth of an intriguing tech hybrid – AI crypto projects.
These platforms blend the transparency of blockchain with the predictive capabilities of AI to build robust, tokenized ecosystems.
We will examine three leading examples – Akash Network, Numeraire, and yPredict – to understand the mechanics and possibilities of converging these technologies.
While adoption hurdles remain, these initiatives offer a thrilling glimpse into the new solutions and efficiencies that can be achieved by combining crypto and AI.
Leveling the AI Playing Field: Akash Network's GPU Marketplace
Decentralized cloud computing marketplace Akash Network has unveiled GPU support in its sixth mainnet upgrade, enabling providers worldwide to offer graphics processing units.
This democratizes access to the GPUs critical for artificial intelligence development but in short supply at major cloud providers like AWS and Azure.
Announced on September 1, 2023, the upgrade introduces NVIDIA GPU offerings, starting with testing focused on in-demand models like A100s and H100s.
Support for AMD and other chipmakers is planned next. Over 1300 people signed up to participate in Akash's August GPU testnet.
Akash seeks to provide permissionless and decentralized access to computing power – including GPUs – in contrast to major players who reserve top capacity for elite clients.
The network believes consumer-grade GPUs are overlooked despite abilities to run many AI models.
Other features include stable USDC payments and take rate functionality. Settlements between providers and customers can now utilize the stablecoin.
With the rapid rise of AI amplifying the demand for limited GPU resources, the introduction of Akash's upgrade is timely.
The "Supercloud for AI" intends to modify its infrastructure to make decentralized GPU access easy and open for all.
Akash's goal to democratize could greatly increase everyone's access to the benefits of AI.
AI Crypto at Its Best: Numeraire's Cutting-Edge Approach to Profitable Investments
Numeraire is a hedge fund that enables users to trade equities on the Ethereum blockchain using artificial intelligence and predictions from data scientists.
The project has two main applications. Signals allow users to upload stock market trading strategies and earn rewards in NMR, Numeraire's native token, based on their performance.
Meanwhile, the tournament is a weekly competition where participants submit algorithms predicting market movements.
Winners receive newly minted NMR tokens while losing predictions results in burnt stakes. Scoring and payouts occur every four weeks.
The predictions from Numeraire's network feed into the fund's "meta-model" that algorithmically trades equities, allowing any platform user to leverage the aggregated insights.
Numeraire was founded in 2015 and has raised $21.5 million to date without an ICO. Instead, one million NMR tokens were issued to 12,000 data scientists for past contributions.
By incentivizing predictions with crypto tokens, Numeraire seeks to pioneer a new paradigm in finance. However, some question whether prediction-based trading is viable long-term.
For now, Numeraire continues building out its network of data scientists interested in the novel token model.
yPredict: AI-Powered Crypto Predictions Startup Raises over $3.8 Million
Taming the cryptocurrency market's wild price swings has long been a holy grail for traders. AI crypto startup yPredict wants to turn that quest into a science with AI-powered analytics.
With over $3.8 million in its successful presale, the company is set to double down on machine learning tools aimed at spotting subtle signals amid the noise of crypto volatility.
yPredict's platform is a combination of traditional time series models with more modern AI techniques.
Specifically, the startup claims to leverage both the ARIMA statistical model from the 1970s and Long Short-Term Memory neural networks.
By blending these approaches, yPredict states it can offer users highly accurate price predictions and pattern recognition for major cryptocurrencies like Bitcoin and Ethereum.
The platform also plans to launch a marketplace connecting quants and traders via a subscription model.
With the space notorious for volatility and speculation, platforms like yPredict believe advanced analytics can lend sorely needed insight.
According to yPredict's white paper, the platform will expand its prediction models and data science team throughout 2023.
By the end of the year, it seeks to launch a beta version of its marketplace and integrated trading terminal.
With the crypto markets constantly evolving, leveraging technology to unlock insights appears an attractive value proposition.
Riding high from its successful presale, yPredict looks ready to champion wider access to sophisticated crypto analytics.
If these tools pan out as intended, yPredict could unlock new levels of insight for retail investors across the crypto-verse.
Visit yPredict Now
Disclaimer: Crypto is a high-risk asset class. This article is provided for informational purposes and does not constitute investment advice. You could lose all of your capital.
Read the full article
here