Investing
Stocks bounced back this quarter, but it's too early to celebrate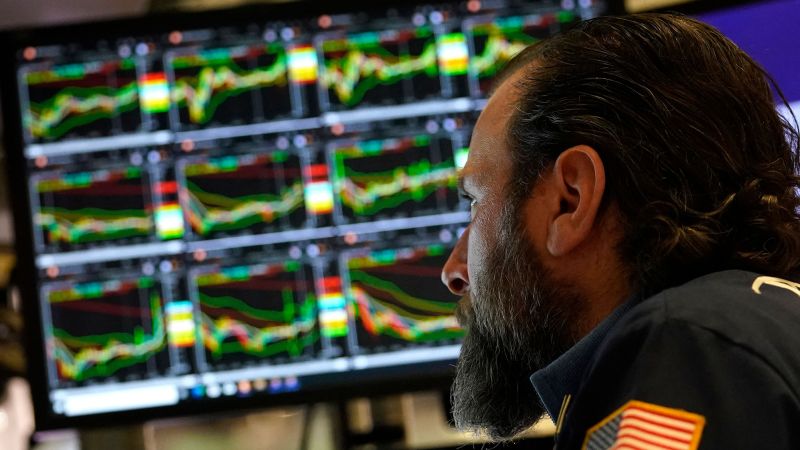 After a stormy 2022, US stocks gained during the first quarter of 2023 in a surprise show of resilience despite a banking crisis, cryptocurrency meltdowns and uncertainty about what's ahead for the economy.
Still, nothing about the first quarter's performance was linear. The broad-based S&P 500 seesawed throughout the quarter, ending January on a high note before tumbling in February, rising again in March and ultimately ending the quarter up about 7%.
The tech-heavy Nasdaq made a remarkable resurgence, soaring nearly 17% in its best quarterly gain since the fourth quarter of 2020. That comes after a tough 2022 for tech stocks, as investors sought out less risky avenues to ride out turbulence from the Fed's interest rate hike campaign. The Dow Jones rose about 0.4%.
Bond prices rose as investors wagered that the Federal Reserve won't raise rates as high as previously expected due to the banking crisis. US Treasuries saw their worst year in 2022 due to the Fed's fast and furious rate hikes.
The uncertain economic environment of the past quarter has also rocked bitcoin. The digital asset tumbled after a slew of controversies hit the cryptocurrency market, including the Commodity Futures Trading Commission's lawsuit against Binance alleging that it violated US trading laws and the collapse of crypto-friendly bank Silvergate.
But bitcoin rose as investors rushed to find safer alternatives to the banking system.
The major US energy companies raked in record profits in the first quarter of 2023, benefiting from the surge in oil and gas prices that followed Russia's invasion of Ukraine. But oil prices have fallen recently and ended the quarter down as the banking crisis fueled fears of prolonged stress in the financial sector and a potential recession.
Despite the first quarter's strong performance, investors say that celebrating a Fed victory against inflation would be premature. Rising prices remain a key factor driving markets and could cause turbulence ahead, even if it's not cataclysmic.
Earlier this month, the collapse of three financial institutions — Silicon Valley Bank, Signature Bank and Credit Suisse — set off a banking meltdown that sent markets teetering.
Wall Street largely shrugged it all off, however, with stocks recouping their losses — and then some — as investors started snapping up tech stocks, boosting the broader equity market. Shares of Apple surged about 27%. Microsoft stock soared about 20%.
The Fed also drove much of the narrative for the last quarter: In early March, markets braced for a larger-than-expected rate increase after Fed Chair Jerome Powell told Congress he expected rate hikes would be "higher than previously anticipated." That news sent investors reeling, with all three major indexes dropping steeply.
But at the Fed's monetary policy meeting in March, which came just days after the collapse of SVB, the central bank said it would raise interest rates by just quarter of a point in an attempt to balance the ongoing risk of straining the banking sector with tempering inflation.
"I just don't think that we're going to get inflation down without seeing pain in the market. So, in order for it to stabilize, I think firstly we probably have to give some of these rallies back," said Liz Young, head of investment strategy at SoFi Technologies.
Scott Duba, chief investment officer at Prime Capital Investment Advisors, said he has adopted a long-term outlook to wait out volatility and capture the market's eventual recovery.
"We're in the middle of this taming of inflation experiment," said Duba. "Expect the unexpected."
Read the full article
here