Business
Minnesota Gov. Tim Walz vetoes pay raise for rideshare drivers after Uber threatens to cut off service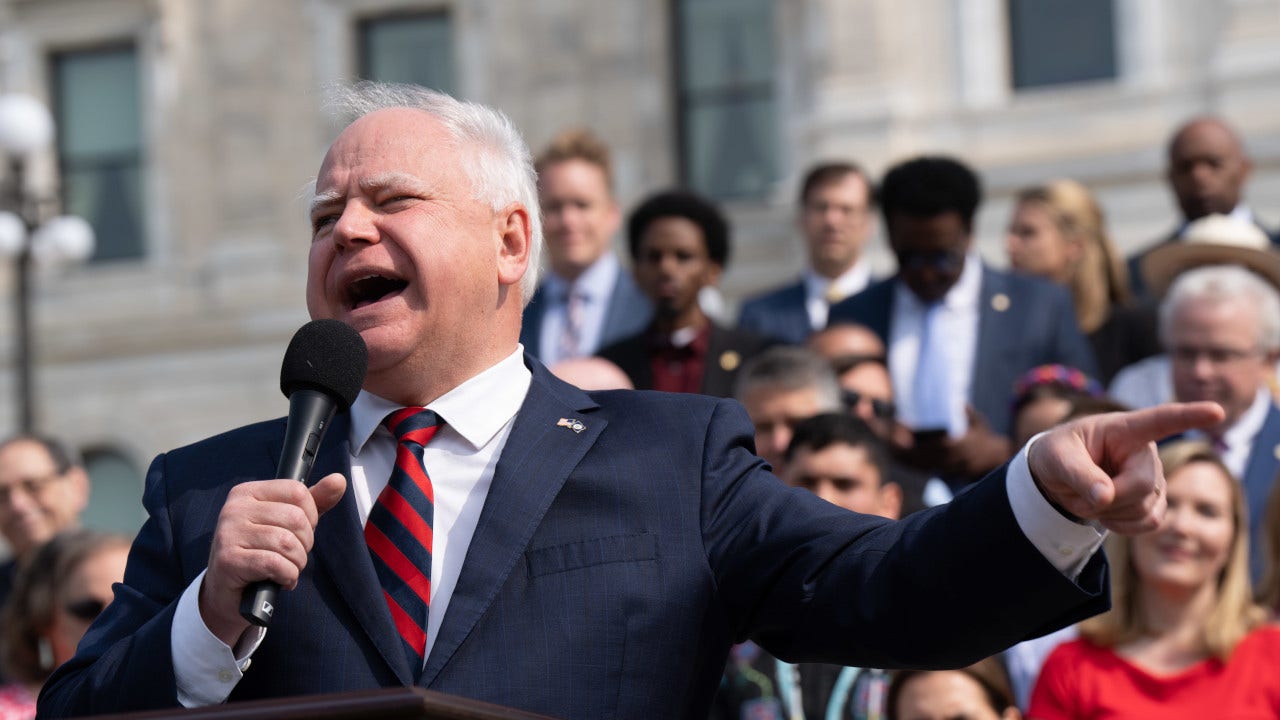 Minnesota Gov. Tim Walz vetoed legislation that would have bumped up pay for rideshare drivers after Uber threatened to pull its operations outside metropolitan areas in the state. 
Walz, a Democrat who assumed office in 2018, issued his first veto as governor Wednesday on legislation that would establish a minimum wage for gig workers, including drivers who work for Uber and Lyft. 
The bill would have required rideshare drivers to be paid at least $1.45 per mile driven and at least 34 cents per minute, with lower rates for trips that start outside the Minneapolis metropolitan area. 
Ticker
Security
Last
Change
Change %
UBER
UBER TECHNOLOGIES INC.
38.32
+0.37
+0.99%
LYFT
LYFT INC.
8.37
+0.23
+2.83%
Walz said the legislation "could make Minnesota one of the most expensive states in the country for rideshare, potentially putting us on par with the costs of rides in New York City and Seattle — cities with dramatically higher costs of living than Minnesota." 
MINNESOTA GOV. WALZ SIGNS PAID FAMILY, MEDICAL LEAVE BILL INTO LAW
While the governor said he supports "safe working conditions and fair wages" for gig workers, Walz also said it would be "imprudent" to establish a minimum wage without closer study of the impact higher that prices would have on rideshare services and their customers. 
To that end, Walz has issued an executive order establishing a commission to study the issue and develop recommendations for the next legislative session to ensure that drivers receive fair compensation, ensure due process before drivers are terminated, limit the impact on fairs and ensure continued operation of ride-hail services in Minnesota.
Uber and Lyft workers had protested outside of Walz's ofice in the state Capitol demanding that the governor sign the bill. But their employers opposed the legislation, with Uber threatening to cut off service to areas outside the Minneapolis-St.Paul area and institute premium pricing within the Twin Cities. 
UBER EXEC SAYS NEW TEEN FEATURE IS SAFE WHILE SOME RAISE SAFETY CONCERNS
"Following several months of unanswered requests to work with legislators on comprehensive legislation that provides flexibility and benefits to drivers without compromising service for riders, we are left with a bill that will make it impossible to continue serving most areas of the state," Uber spokeswoman Freddi Goldstein said before Walz issued his veto. 
Uber claimed that forced wage increases, which the bill tied to inflation, would increase the cost of rides by at least 50% and lead to at least 30% fewer trips. The company had sought a compromise, offering to pay $1.17 per mile and 34 cents per minute, but the legislature rejected the offer. 
Bill sponsor Democratic Sen. Omar Fateh, of Minneapolis, tweeted that the veto showed "the power corporations hold on our government" despite Democrats controlling the "trifecta" of the governor's office and both houses of the Legislature for the first time in eight years.
HOW LYFT, UBER DIFFER AS RIDESHARE WARS ESCALATE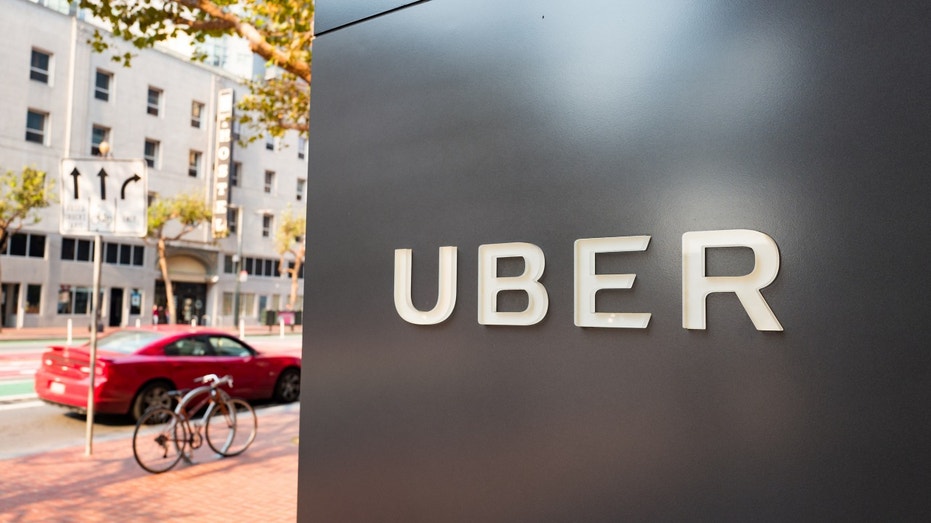 "The fight is not over, and I promise you I wont back down," Fateh tweeted. "This will be my top priority going in to next session."
Uber pledged to work with the legislature to get an outcome that benefits drivers without harming its business. 
"While it was always our goal to pass comprehensive legislation this session that would raise rates for drivers while providing them the flexibility and benefits they tell us they want, that is not the bill we ended up with," Goldstein told Fox Business Thursday. "We appreciate the opportunity to work together to get this right and hope the legislature quickly passes a compromise in February." 
The Associated Press contributed to this report.
Read the full article
here