Business
Supreme Court considers Jack Daniel's trademark infringement case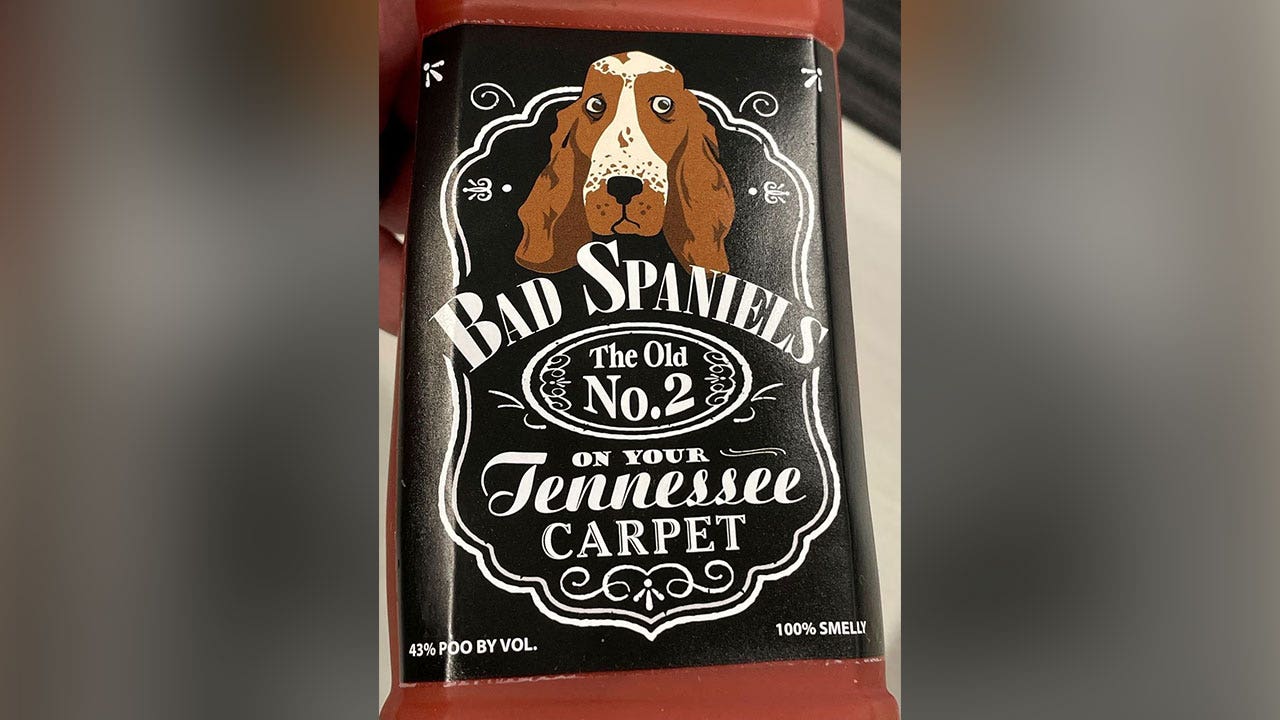 U.S. Supreme Court justices are looking for a way to resolve whether a dog toy company violated trademark laws or expressed its First Amendment rights when creating a chew toy shaped and labeled to look like a Jack Daniel's whiskey bottle.
Reuters reported the justices listened to arguments Wednesday from Louisville, Kentucky-based Jack Daniel's Properties Inc., which is owned by Brown-Forman Corp.
The Tennessee whiskey company is appealing a lower court's ruling that the Bad Spaniels vinyl chew toy sold by Phoenix-based VIP Products falls under protection of the First Amendment as an "expressive" piece of work.
J&J TO SEEK US SUPREME COURT REVIEW ON UNIT'S BANKRUPTCY
Instead, Jack Daniel's claims VIP Products' toy constitutes a trademark infringement.
VIP products created a dog chew toy with a label that says "the Old No. 2, on your Tennessee Carpet," parodying the label that appears on the whiskey bottle that says "Old No. 7" and "Tennessee Whiskey."
Reuters said some of the justices were hesitant to get rid of a longstanding legal standard called the Rogers test, which orginated in a dispute between actress Ginger Rogers and film director Federico Fellini.
SUPREME COURT TO HEAR CHALLENGE TO CONSUMER BUREAU'S FUNDING
The test allows artists to legally use a company's trademark if it has artistic relevance to their work and does not mislead customers about its source.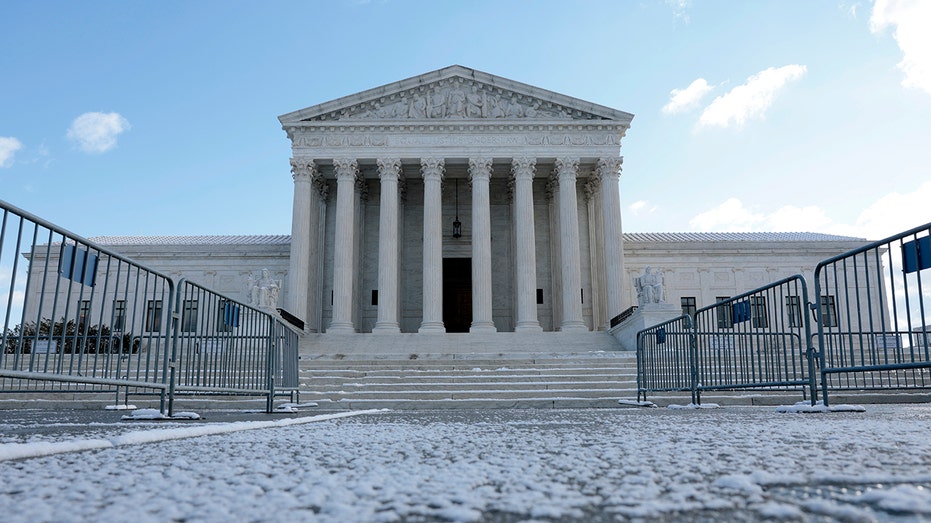 In 1989, Rogers sued over a Fellini movie, and this week, justices were mixed on whether the decision in the Rogers test struck the right balance between free speech and a company's interest in protecting its image.
"I'm concerned about the First Amendment implications of your position," Justice Samuel Alito reportedly said. "Could any reasonable person think that Jack Daniel's had approved this use of the mark?"
SUPREME COURT HEARS ARGUMENTS ON WHETHER TWITTER IS LIABLE IN TERROR CASE
Justice Ketanji Brown Jackson questioned whether the Rogers test was too lenient of expressive works that could cause confusion and asked if products that could confuse consumers should undergo a more rigorous judicial test or be allowed to sidestep that test.
"It sounds like what you're doing is saying when you're dealing with an expressive work, we get a pass under the Lanham Act," Jackson said. The Lanham Act is a federal statute that governs trademark law.
A Biden administration lawyer asked the Supreme Court justices to drop the Rogers test and use a multi-factor, more rigorous test used in trademark-infringement cases that looks at whether market confusion could arise out of creative acts.
Reuters said the whiskey company contested a finding from the 9th U.S. Circuit Court of Appeals in San Francisco that VIP Products' use of the trademark was noncommercial. Its reasoning was that the trademark was used to sell dog toys and convey a humorous message, so it did not tarnish the Jack Daniel's image.
Justice Elena Kagan was skeptical and said the dog toy was a standard commercial product.
"This is not a political T-shirt, it's not a film, it's not an artistic photograph," she said. "You're using it as a source identifier."
The justices are expected to decide on the case by the end of June.
"While we do not comment on pending litigation, we strongly believe in protecting the iconic Jack Daniel's brand and preserving the goodwill that has been built for over a century," a spokesman for Jack Daniel's said on Thursday night.
VIP Products LLC did not respond to requests for comment.
Reuters contributed to this report.
Read the full article
here