Business
UAW strike could slam the US economy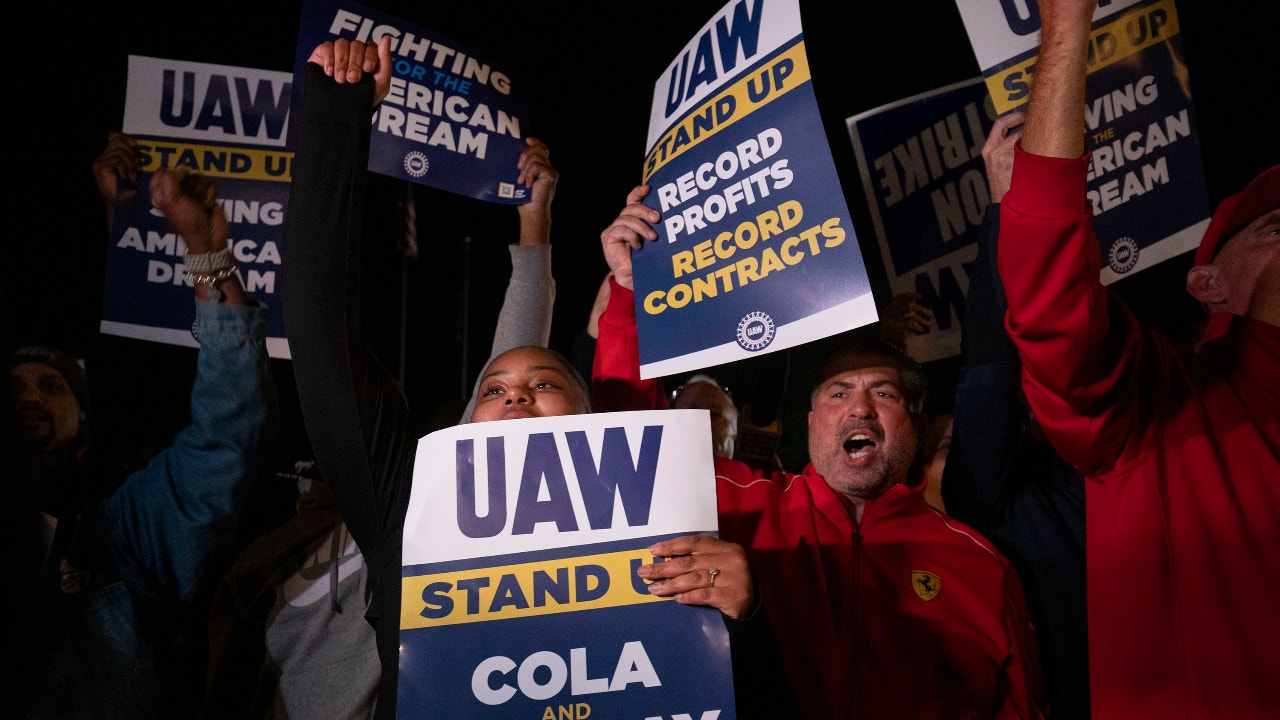 The United Auto Workers officially went on strike against the "Big Three" Detroit automakers early Friday, potentially imperiling an already-fragile U.S. economy.
About 13,000 autoworkers began picketing at three assembly plants in Michigan, Ohio and Missouri after their contract expired at 11:59 p.m. ET Thursday. It marked the first time in the UAW's 88-year history that it walked out on Ford, General Motors and Stellantis – the maker of Chrysler and Jeep – simultaneously. 
An extended work stoppage risks causing billions in damage to the economy. A recent analysis from the Anderson Economic Group, a Michigan-based think tank that specializes in the economic impact of labor strikes, estimated that economic losses from a 10-day work stoppage could cost about $5.6 billion.
UAW STRIKES AT GM, FORD, STELLANTIS PLANTS AFTER NO NEW CONTRACT REACHED
"Even a short strike would impact economies throughout Michigan and across the nation," said Patrick Anderson, CEO of the Anderson Economic Group.
That figure includes manufacturer losses of $989 million and lost direct wages of $859 million. It does not take into consideration strike pay, unemployment benefits, unemployment taxes, income taxes, government spending or settlement bonuses.
Still, the strikes are limited in scope so far as the UAW seeks to preserve its $825 million strike fund, which would support a walkout for about 11 weeks by the 146,000 union members.
The National Association of Manufacturers called for a "swift resolution" to the strike on Friday morning, warning of potential economic fallout nationwide if the stoppage persists. The walkout threatens to cut vehicle production and drive prices higher at a time when consumers are still grappling with elevated inflation. Deutsche Bank previously estimated that a strike would cost each affected automaker about $400 million to $500 million per week of lost production.
FORD, GM, STELLANTIS DEALERSHIPS BRACE FOR POTENTIAL UAW STRIKE
Ticker
Security
Last
Change
Change %
GM
GENERAL MOTORS CO.
33.66
0.00
0.00%
FORD
FORWARD INDS
0.79
-0.01
-1.00%
STLA
STELLANTIS NV
18.84
-0.11
-0.58%
"The impact of this strike will echo far beyond the city of Detroit," said NAM President and CEO Jay Timmons. "American families are already feeling economic pressures from near-record-high inflation, and this will only inflict more pain."
The main point of contention between the two sides is higher pay, with the union seeking a more than 36% general pay raise for rank-and-file members over four years. That is down from the original demand for a 46% wage increase.
Full-time assembly plant workers at Ford and GM earn $32.32 an hour, while part-timers currently make about $17 an hour. Full-time employees at Stellantis earn $31.77 an hour, and part-time workers earn close to $16 an hour.
The union is also pushing for cost-of-living pay adjustments, an end to forced overtime and increases in pension benefits for current retirees and the restoration of pensions for new hires, among other benefits.
BIDEN ADMINISTRATION DISCUSSES EMERGENCY AID FOR SMALLER AUTO SUPPLIERS AMID UAW STRIKE THREAT
UAW President Shawn Fain has called the demands the "most audacious and ambitious list of proposals they've seen in decades."
"They could double our raises and not raise car prices and still make millions of dollars in profits," Fain said. "We're not the problem. Corporate greed is the problem."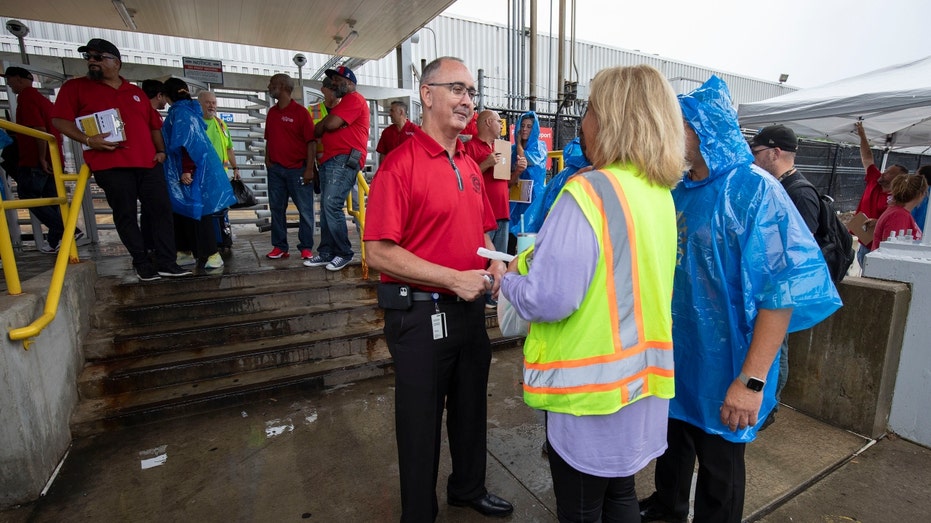 Automakers – who have noted they are facing a multibillion-dollar shift to electric vehicles – made a counteroffer that includes far more modest pay increases. GM and Ford offered 20% and Stellantis offered 17.5%. 
Ford CEO Jim Farley said Thursday during an interview with CNBC that UAW's proposal could bankrupt the company. Had the contract been in place since 2019, he said, the company would have lost about $15 billion "and gone bankrupt by now."
"You want us to choose bankruptcy over supporting our workers," Farley said. 
Read the full article
here