Health
Long-awaited study reveals most common long COVID symptoms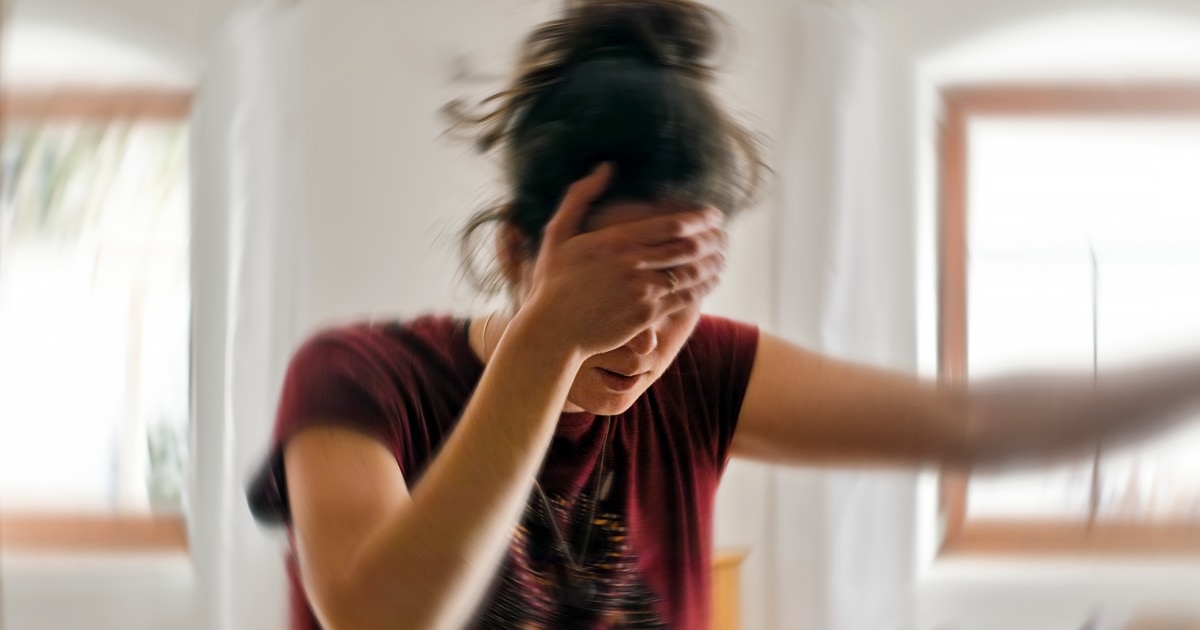 A long-awaited study that zeroes in on the most common groups of symptoms for people with long COVID may not bring the relief millions of Americans and doctors have been wanting.
The study, some of the first research from the National Institutes of Health's billion-dollar RECOVER program, does not provide a standardized definition of the condition. Researchers say it is a first step in identifying "common language" for scientists working toward treatments for the condition.
"I think that the amount of science that's going to come after this is going to be an avalanche," said study author Dr. Leora Horwitz, a professor of population health and medicine at New York University Grossman School of Medicine, as well as the director of the Center for Healthcare Innovation and Delivery Science at NYU Langone Health.
The new study, published Thursday in the Journal of the American Medical Association, looked at data from 9,764 adults in the RECOVER trial, which has been recruiting participants since last year. The vast majority, 8,646 people, had previously been diagnosed with COVID.
While hundreds of symptoms possibly associated with long COVID have long been reported — mostly through anecdotes from patients — the new study hones in on 12 of the most common.
Long COVID symptoms include:
Ongoing fatigue.
Brain fog.
Dizziness.
Thirst.
Cough.
Chest pain.
Heart palpitations.
Abnormal movements.
Upset stomach.
Lack of sexual desire.
Loss of smell or taste.
Feeling sick or overly exhausted after physical activity, also known as post-exertional malaise.
The aim of the paper is not to limit the definition of long COVID to these 12 symptoms only. It's meant to focus future research into those symptoms as scientists work to figure out how long COVID affects the body in so many different ways.
It also includes a scoring system that can be tailored to each patient based on the severity of their symptoms.
"This is a tool that can be used to identify people with long COVID for the purpose of doing more research," said Andrea Foulkes, the principal investigator of the RECOVER Data Resource Core, as well as the director of biostatistics at Massachusetts General Hospital. 
"The significance of that is that we can then begin to unravel the mechanisms for each of those different manifestations. And then of course, ultimately, the goal is to identify treatments," Foulkes said.
But the paper, anxiously anticipated by people who still have long COVID symptoms and the physicians who treat them, has raised some criticism.
"I think people will be underwhelmed by a 'landmark' paper that is describing the presence of symptoms that people have long known are a problem," said Jim Jackson, the director of Behavioral Health, ICU Recovery Center at Vanderbilt University Medical Center in Nashville, Tennessee, and author of "Clearing the Fog: From Surviving to Thriving With Long COVID—A Practical Guide."
"This isn't a paper that offers any solutions, that offers any therapeutics. And that's desperately what people want: hope in the form of treatments," Jackson said.
What is brain fog?
There needs to be more specificity with describing the symptoms, Jackson said, taking issue with the vagueness of the term "brain fog."
"What exactly does brain fog mean? If we call it a brain injury, then there's a treatment path. We know how to treat brain injuries," Jackson said. "We do cognitive rehab. If we call it brain fog, what on earth do you do with that?"
Horwitz added some clarity during an interview.
Brain fog, in these cases, includes having to read something several times to understand it, having trouble keeping appointments that aren't part of a weekly routine, and difficulty following complex directions.
Another term "abnormal movements," was also vague.
During interviews with NBC News, RECOVER researchers were unable to further define what patients meant by "abnormal movements" as a symptom. "The finding is a new one and requires further study," Foulkes said.
"When someone walks into my office, and I'm trying to screen them or discuss with them whether they have long COVID," said Dr. Hugh Cassiere, director for critical care services at South Shore University Hospital, part of Northwell Health in New York, "you've rendered that useless as a symptom to me because you can't define it."
Neither Jackson nor Cassiere were involved with the RECOVER trial.
Recruiting for long COVID treatment trials
The research also found that long COVID patients who were unvaccinated were more likely to have severe symptoms, as well as people who were infected before the omicron variant took hold.
They also found that some symptoms tend to cluster together: post-exertional malaise and fatigue for example, or fatigue, dizziness, brain fog, upset stomach, heart palpitations and post-exertional malaise all together in other cases.
Researchers said they expect to start enrolling long COVID patients in clinical trials for treatments this year.
"We don't want to forget about these people as we move into different phases of pandemic," said Tanayott Thaweethai, another study author and associate director of biostatistics research and engagement for MGH Biostatistics.
"We want to be really thoughtful about how we study them, how we try to understand what's happening in their tissue in their bodies. All of this takes time in understanding such a complicated chronic disease," Thaweethai said.
As of April, 15.1% of the more than 100 million Americans with COVID had long-term symptoms, according to a government survey.
Read the full article
here