Lifestyle
After bedbug invasion at Hawaii airport, what to know and how to recognize the nasty pests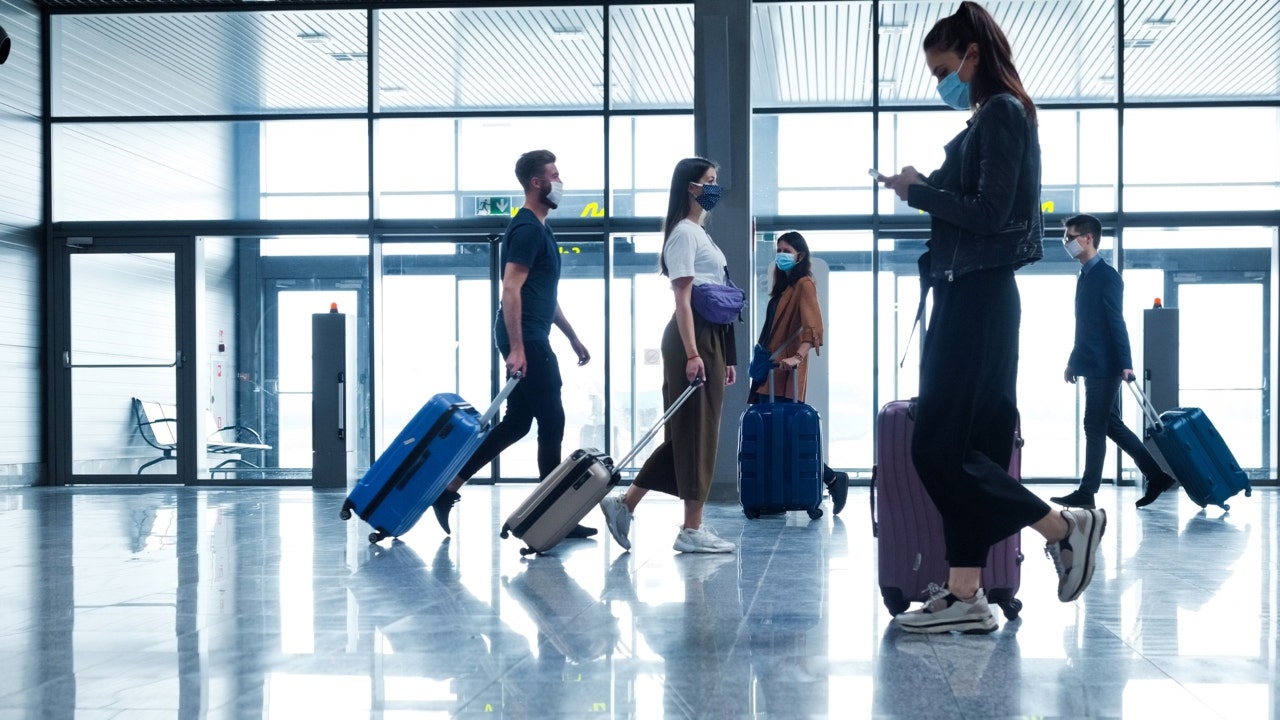 Uninvited passengers come in all shapes and sizes.
Bedbugs had their travel plans derailed when Hawaii's largest airport, Daniel K. Inouye International Airport in Honolulu, recently shut down three gates in Terminal 2 — the terminal used by Southwest Hawaii flights — after the airport received notice of the uninvited guests, according to multiple reports.
Officials from the Hawaii Department of Transportation (HDOT) promptly came in to clean the area and remove anything that might have attracted the bugs, but officials weren't sure initially if the pests were bedbugs.
ODD BUGS: FASCINATING FACTS ABOUT PRAYING MANTISES, WALKING STICKS AND OTHER UNIQUE-LOOK INSECTS 
The following day, a Southwest manager contacted HDOT to let the staff know the bugs were still there — so a sample of the bugs was sent to the agency, which the department confirmed to be bedbugs.
The transportation department noted that three gate areas underwent a deep cleaning, including carpet removal, the use of non-toxic bug spray and a call to pest control for preventative measures.
The gates were then reopened, according to a June 1 report.
"Additional deep cleaning will take place per recommendations over the next three weeks to prevent recurrence," HDOT Director Ed Sniffen said in a statement.
Fox News Digital reached out to the department for comment. 
Southwest Airlines told Fox News Digital that the company takes pest control very seriously. 
ARE YOU A MOSQUITO MAGNET? IT MIGHT BE FOR ONE UNPLEASANT REASON
The company has comprehensive cleaning measures, including thorough frequent cleaning of Southwest-leased spaces and owned equipment (such as break rooms, lobby spaces, ground support equipment, warehousing, and aircraft) to make sure the areas remain bug-free.  
It was not expecting any operational impact in its interisland or mainland service as it continued to coordinate with the state to address the issue more broadly. 
Bedbugs are tiny insects that that feed on human blood, but most people don't ever see them unless the insects are numerous.
People with bedbugs often acquire the pests while traveling because the bugs like to hitch free rides in suitcases or clothing without being noticed. 
Here's a deeper look at the pests to prevent them from joining a trip or mingling with personal belongings.
Don't let the bedbugs bite 
Bedbugs are tiny insects that that feed on human blood, but most people don't ever see them unless they're numerous.
A small bedbug is the size of an apple seed with a broad, oval body that gets a reddish-brown color after it's recently eaten, according to the American Academy of Dermatology Association (AAD).
"Bedbugs are photophobic and thus would not be seen moving around during the day," Alison Ehrlich, M.D., a dermatologist in private practice at Foxhall Dermatology and Research Center based in Washington, D.C., told Fox News Digital.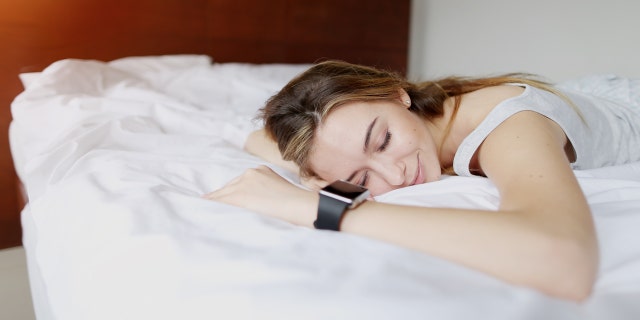 She also said, "Bedbug bites generally occur while people are sleeping."
Once their cover is exposed, the insects retreat to the closest hiding place – often dark areas such as inside a mattress or even a picture frame, AAD noted on its website.
When they move, it can appear that they are flying or jumping, but they're only crawling quickly as they cannot either fly or jump, the website added.
Look for bites and signs of bedbugs
Two telltale clues of bedbugs are bites on the body and visible signs of bedbugs, AAD said.
The bites are often nonspecific, said Ehrlich, so it's often difficult to tell the exact cause of bug bites, which makes people often mistakenly think that mosquitoes, fleas or spiders have bitten them. 
MOSQUITOES IN HOT WEATHER: THE MENACE YOU MUST KNOW ABOUT
One helpful clue can be the location of the bite.
"Bedbug bites are more likely to occur on the upper body, [while] flea or mosquito bites occur on the lower body," she said via email.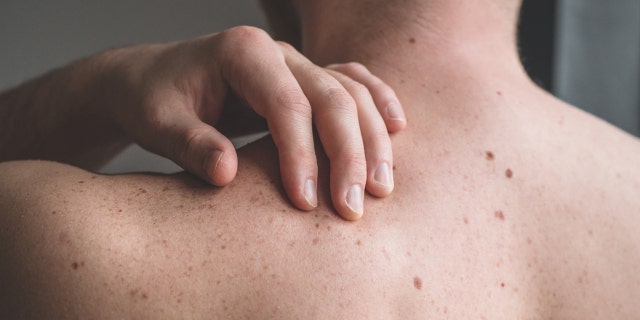 Also, mosquito and flea bites often occur during the day or while people are awake in rhe evening — but "if pets have fleas and sleep in your bed, it is feasible to also be bitten by a flea while sleeping," Ehrlich said.
One classic sign of a bedbug is a cluster of bites – often in groups of three in a zigzag pattern, known in the medical community as "breakfast, lunch, dinner."
Be alert for these clues
Bedbugs are sneaky creatures yet are often exposed by the clues they leave behind, according to the AAD.
In your bedroom, first take a deep breath to see if there is a "sweet, musty odor," as the bugs produce chemicals to communicate.
CLIMATE CHAOS? BUGS WILL THRIVE IN AN EVER-WARMING WORLD, SAY SCIENTISTS
Then look for specks of blood on bedding, including blankets, sheets, pillows and mattress pads. 
Check the mattress and box spring as well as the upholstered furniture, including couches and headboards, looking also for specks of blood.
"The best place to search for them is along the seams and corners of mattresses," Ehrlich said.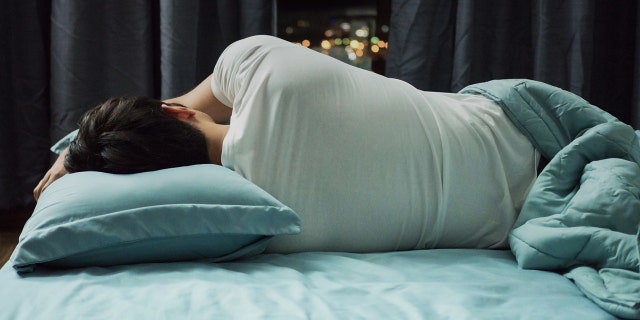 Bedbugs leave shell-like remains known as an exoskeleton, which is the outer shell they shed, so look carefully for these remains on the mattress, mattress pad or beneath couch cushions.
Watch for dark spots
Bedbugs may claim their territory on your favorite upholstery. 
"Look for fecal spotting — dark dots, 1mm cream-colored eggs and/or brown/red bugs," Ehrlich advised.
The tiny, blackish specks around the room could be a sign of bedbug excrement.
Bedbugs will follow humans everywhere they travel, so a busy airport creates a favorable environment for the bugs.
In Hawaii, Kilauea Pest Control said the team used fecal tracings and blood stains to isolate the bedbug infestation to three gates in the Honolulu airport, according to the local news outlet.
BEDBUGS ROAMED EARTH ALONGSIDE DINOSAURS 100 MILLION YEARS AGO
The pest company reminded people that bedbugs will follow humans everywhere they travel, so a busy airport creates a favorable environment for the bugs.
And travelers shouldn't forget to check inside their luggage, Ehrlich added.
Most bedbug bites will usually go away on their own within a week or two, but it's a good idea to wash the bites with soap and water to prevent the skin from getting infected and also to reduce the itchiness.
If the itchiness is bothersome, applying an over-the-counter corticosteroid cream can soothe the discomfort, according to AAD.
Read the full article
here