Lifestyle
New Jersey dog with a rough start in life is up for adoption: Meet Chief, the three-legged champ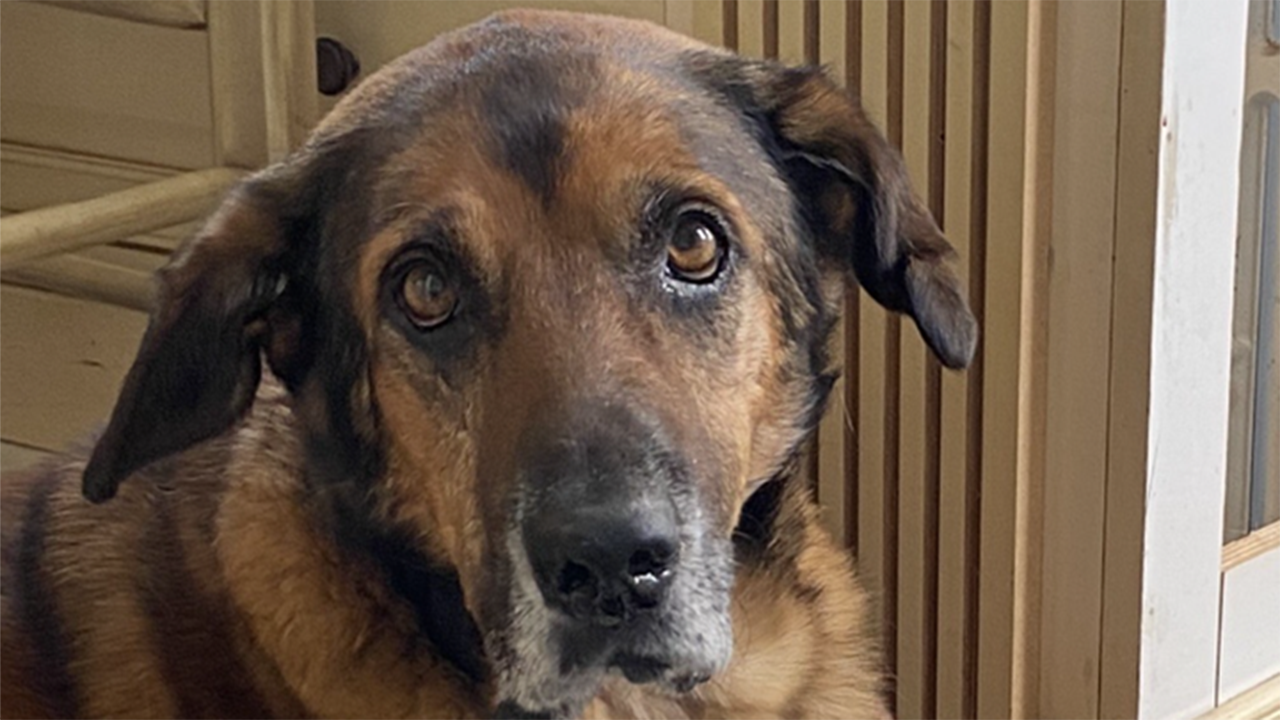 A 6-year-old dog who experienced a rough start in life is looking for a loving home.
Chief is a shepherd mix who weighs about 54 pounds and is up for adoption at St. Hubert's Animal Welfare Center in Madison, New Jersey. (See Chief in the video at the top of this article.)
Although he's now in the Northeast, Chief was originally found as the "leader of the pack" of stray dogs in Louisiana. 
CALIFORNIA DOGS FOUND WANDERING THE STREETS HAVE 'STRONG BOND,' LOOKING FOR LOVING HOME
In November 2022, he was mistaken for a wild animal — and shot in a rear leg, according to the New Jersey rescue.
After he was brought to the Lafourche Parish Animal Shelter, his leg was amputated. 
At the time, Chief also had heartworm, making it almost impossible for him to find a loving home in Louisiana, St. Hubert's noted.
In January 2023, Seattle-based Greater Good Charities flew Chief to New Jersey as part of an effort to reduce euthanasia rates in overcrowded shelters.
BEAUTIFUL BRINDLE DOG AVAILABLE FOR ADOPTION IN NEW JERSEY
When he arrived at St. Hubert's, Chief was assigned to a foster home where he lives as he waits to be adopted.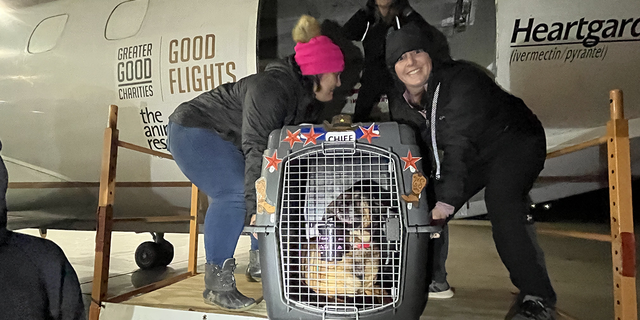 Staff at Lafourche Paris Animal Shelter told St. Hubert's that Chief has "never met a stranger he didn't like," St. Hubert's notes.
The sweet pup gets around "just fine" on three legs, the staff at St. Hubert's said, noting he is also great on a leash.
ADORABLE LABRADOR-RETRIEVER MIX RESCUED FROM HURRICANE IAN AVAILABLE FOR ADOPTION IN NEW JERSEY
Chief is known to be an affectionate and lovable dog, the rescue said.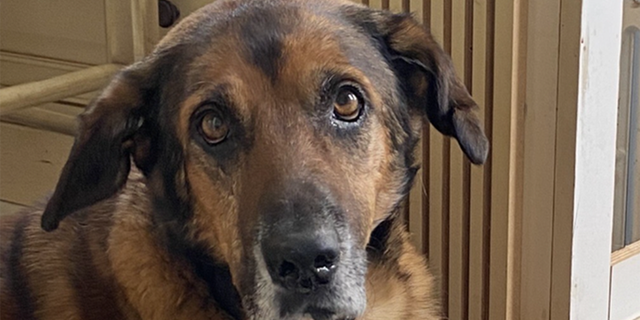 Chief's foster parent told St. Hubert's that even though he has a gray face, this sweet boy "has the heart of a little boy."
He was described as being funny and sweet, simply wanting to be near a human willing to give him love, St. Hubert's also said.
GERMAN SHEPHERD-RETRIEVER IS UP FOR ADOPTION IN NEW JERSEY
"We also call him 'handsome' more often than 'Chief,' since everyone who meets him — the first thing they say is how handsome he is," his foster parent said.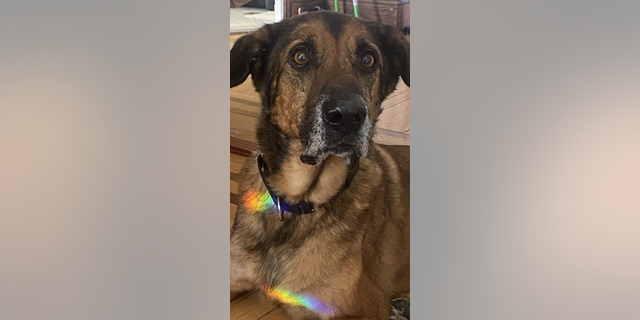 Chief is also known to be a gentleman. He often sits cross-legged and waits outside rooms for his foster parent, according to St. Hubert's.
Since August 2016, St. Hubert's program has worked with more than 90 organizations to save homeless animals and relocated over 20,000 animals throughout the country, according to the organization.
The New Jersey rescue's transport program works with various organizations to move animals from locations with a big supply of adoptable dogs to areas with more adoption opportunities. 
Interested in adopting Chief? 
Visit www.sthuberts.org/adoptable-dogs for more information. 
Want to read about other pets up for adoption? Check out this recent article from Fox News Digital: New York dog nicknamed Shadow is up for adoption: Pooch 'wants to be by your side'
And click here for other Fox News Digital Adoptable Pets stories.  
Read the full article
here