Lifestyle
US airman's remains formally identified 79 years after B-24 crashed during World War II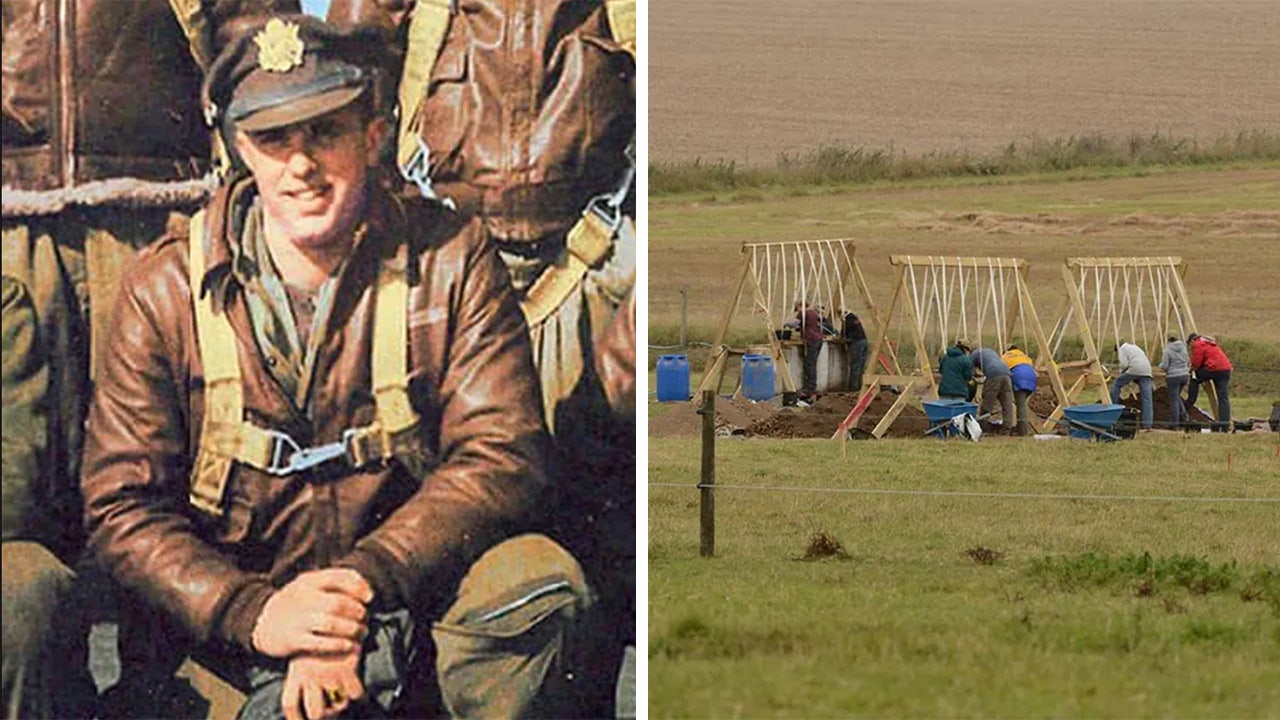 The remains of a U.S. airman from Pennsylvania who was killed when his bomber crashed on an English farm during World War II have been discovered and formally identified 79 years later.
Lieutenant William Montgomery's B-24 Liberator was shot down near Arundel, West Sussex, on June 22, 1944, the U.K.'s Bournemouth News & Picture Service (BNPS) reported. 
Montgomery was only 24 years old when he died, Fox 29 reported. 
His plane reportedly was shot by anti-aircraft flak during an attack on a German airfield in northern France, but was able to "limp" across the English Channel before it began losing height off the Sussex coast, BNPS said.
PATRIOT REMEMBERED: MILITARY MOM MEMORIALIZES SON WHO DIES IN NATIONAL GUARD HELICOPTER CRASH WITH NEW BOOK
Seven of the 10-man crew successfully bailed out of the aircraft, but 24-year-old Lt. Montgomery, co-pilot John Crowther and engineer Sgt. John Holoka remained on board to try to recover the aircraft.
"The stricken plane crashed into a ball of flames minutes later," BNPS noted. 
Lt. Montgomery and Sgt. Holoka, lost in the crash, were part of 844 Squadron of the United States Air Force stationed in RAF Halesworth, Suffolk. Their squadron participated in strategic bombing missions of Normandy before, during and after D-Day.
Crew member Lt. Demoyne Henderson, who survived, later wrote in a statement, "Just a few seconds after bombs were away we were hit hard by flak. We managed to stay in the vicinity of the formation until the French coast was reached."
"Lt. Montgomery is no longer missing."
He continued, "I went to the flight deck and only one rudder and one elevator was in working order. We were in the rear of the ship until almost at the English coast when the order came to bail out."
He added, "Just after my chute opened, I heard the whine of the plane going down," BNPS reported.
NEW JERSEY MAN WALKS ACROSS US TO RAISE NEARLY $100K FOR HOMELESS VETS: 'RESPECT AND REVERENCE'
He noted in the statement that the first four crew members "landed about four miles out in the Channel and were rescued quickly." 
The navigator landed on the beach, he said, while the other two crew members landed one mile inland.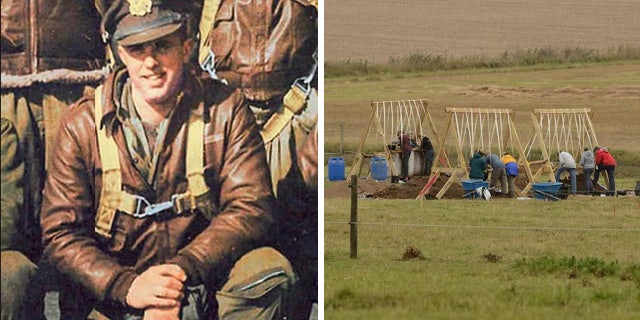 "We were not allowed to visit the plane, but it was a total loss," he said in the statement, according to BNPS.
Sgt. Crowther's body was recovered at the time, but nothing was ever found of his two crew mates, except for an identity bracelet belonging to Montgomery.
ON THIS DAY IN HISTORY, MARCH 13, 1942, US ARMY K-9 CORPS BEGINS TRAINING DOGS TO FIGHT IN WORLD WAR II
Amateur historian Andy Saunders looked into the crash back in the 1970s, and was able to pinpoint that the most probable location of the plane's downing was an English farm, BNPS said.
They discovered "mangled wreckage" plus a "significant amount" of human remains.
While at a conference 11 years ago, Saunders mentioned this, along with the identity bracelet, to an officer with the U.S. Defense POW/MIA Accounting Agency (DPAA), said BNPS.
U.S. officials began their own research into the crash, "culminating in two excavations in 2019 and 2021 carried out with British historians."
VETERANS SHARE PATRIOTISM, PRIDE WHILE ALSO PROMOTING 'MILITARY WORK ETHIC'
They discovered "mangled wreckage" that proved to be from the B-24 Liberator, along with a "significant amount" of human remains.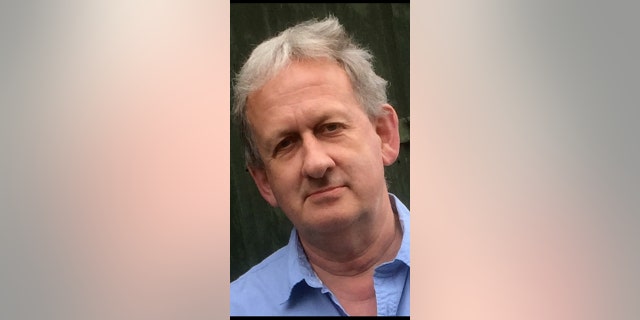 DNA testing in the U.S. confirmed that some of the remains belonged to Lt. Montgomery.
He will be buried with full military honors at Arlington National Cemetery in Virginia — and his family is reportedly "absolutely delighted" by the news.
It was a privilege to be a part in bringing the lost war hero home to his family, Saunders said.
"His great-niece, Tracey Kirchhoff, has emailed me to say the family are absolutely delighted and very happy that he has been found," he said, according to BNPS.
"Your sacrifice ensured the freedom of the world."
British historian Mark Khan, who was part of the archeological team, commented, "Lt. Montgomery is no longer missing."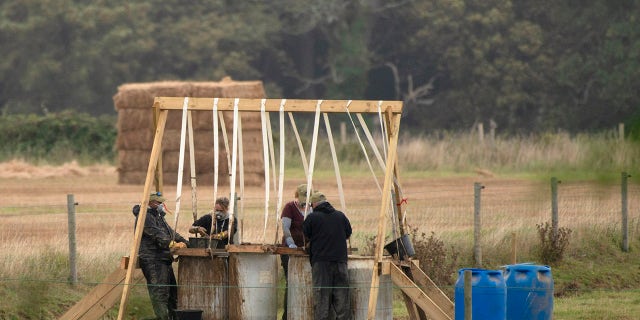 A memorial stone has been laid at the crash site. 
It reads: "On the 22nd June 1944 USAF Liberator B24H Liberator crashed in front of this plaque. Three lives were lost. For our lost heroes, long gone but not forgotten. Your sacrifice ensured the freedom of the world."
Tracey Kirchhoff of North Carolina, Lt. Montgomery's great-niece, said her grandfather, Tom, was fighting with the U.S. Army in Europe at the time he was told his brother was missing in action, BNPS reported.
"He was just told that they thought he'd gone down in the English Channel," she said. "He never knew. That makes me so sad, because he died in 2010, not knowing."
She added that "knowing where he fell, and that somebody was looking for his brother, would have meant so much to him."
Read the full article
here