Politics
Energy group asks Republicans to investigate Biden's interior secretary over ethics violations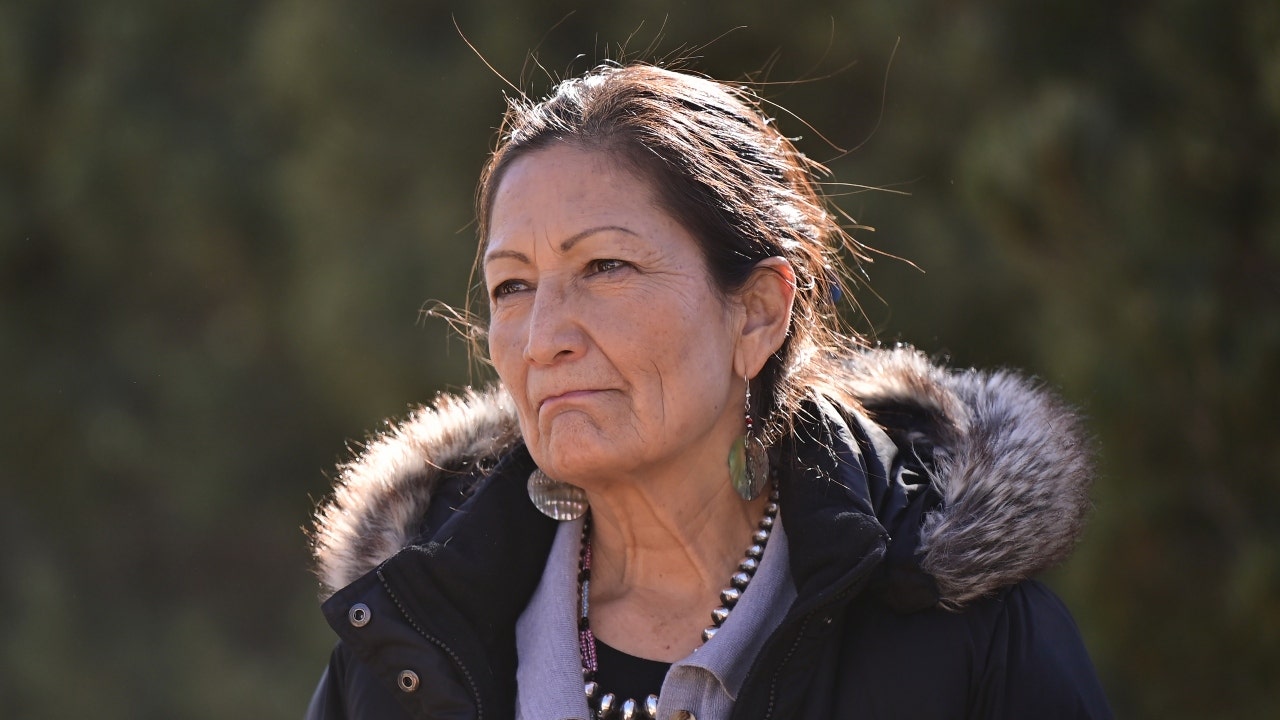 EXCLUSIVE: A large energy industry group is asking Republican leaders to investigate Interior Secretary Deb Haaland over apparent ethics violations related to her daughter's activism.
Western Energy Alliance President Kathleen Sgamma asked House Natural Resources Chairman Bruce Westerman, R-Ark., in a letter sent earlier this week to open an investigation into Haaland, specifically citing her daughter's affiliation with the New Mexico-based environmental group Pueblo Action Alliance (PAA). She then listed a dozen questions committee Republicans should demand answers to from Haaland.
"There is a double standard and a willful blind eye to the cronyism and the conflict of interest that happens on the left," Sgamma told Fox News Digital in an interview. "The environmental lobby is a business. It raises money — hundreds of millions of dollars — to advocate on various issues that are often at odds with the best interests of American public." 
"And yet we're completely uninterested as a society in the cronyism and the conflict of interest that happens," she continued. "There's just no interest in the media. So, we are trying to raise that interest through Congress. When the media doesn't hold officials accountable then it's up to Congress to do so."
BIDEN ADMIN SIDES AGAINST NATIVE AMERICANS IN CRACKDOWN ON OIL LEASING NEAR INDIGENOUS SITE
In her letter to Westerman, Sgamma noted two previous Fox News Digital reports that revealed Haaland's daughter Somah Haaland and other PAA leaders had lobbied federal lawmakers on key oil and gas leasing issues. The group has taken hard-line stances against new fossil fuel leasing in New Mexico and other states.
Somah Haaland, for example, was a member of a delegation of environmental activists who met with Sen. Martin Heinrich, D-N.M., Rep. Teresa Leger Fernandez, D-N.M., and administration officials in December, asking for them to back a moratorium on oil and gas leasing near a historical site in New Mexico. Haaland and the other activists argued that drilling near the Chaco Culture Historical National Park (CCHNP) would harm local communities and the environment.
NATIVE AMERICAN TRIBES DEPENDENT ON FOSSIL FUEL RESOURCES RIP BIDEN ADMIN FOR DOUBLE STANDARD
During the meeting, the activists also screened a film narrated by Somah Haaland that "showcases the threats" posed by oil and gas leasing in the region.
"Somah Haaland is personally profiting from the film and in turn, cashing in on her familial relationship with the Interior Secretary," Sgamma wrote to Westerman. "Following Haaland's lobbying trip, the Democratic majority in Congress included a carveout in the year-end omnibus spending bill that has the same effect as the secretary's anticipated withdrawal around CCHNP."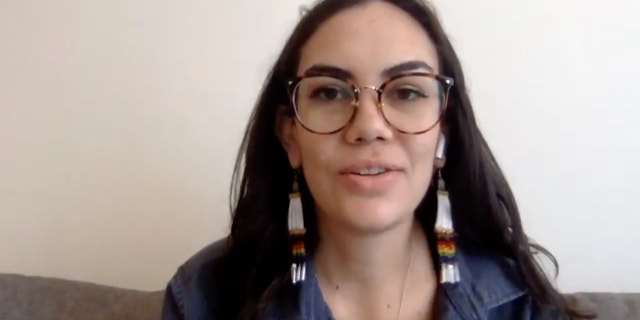 In addition, PAA Executive Director Julia Bernal boasted in a 2021 interview that she met personally with Secretary Haaland, who she referenced as "Auntie Deb," to speak about water policy issues and the group's opposition to oil and gas leasing. It is unclear whether Haaland's daughter was present for the meeting.
And, that same year, the PAA was involved in a violent protest in which climate activists stormed and attempted to breach the Department of the Interior's headquarters in Washington, D.C.
"There was a run on the Interior Department just like there was a run on the Capitol on January 6," said Sgamma. "And we're supposed to believe that that's okay? That the interior secretary's daughter can help organize a violent protest against her mother's agency?"
Sgamma also expressed concern in her letter that the interior secretary is a member of the Laguna Pueblo, an Indigenous tribe that has advocated for oil and gas leasing restriction in New Mexico.
In a statement to Fox News Digital, a spokesperson for Westerman said he had received the letter and is looking into potential next steps.
The Department of the Interior declined to comment.
Read the full article
here