Politics
Trump ramps attacks on 'overly ambitious' Haley and other potential 2024 GOP rivals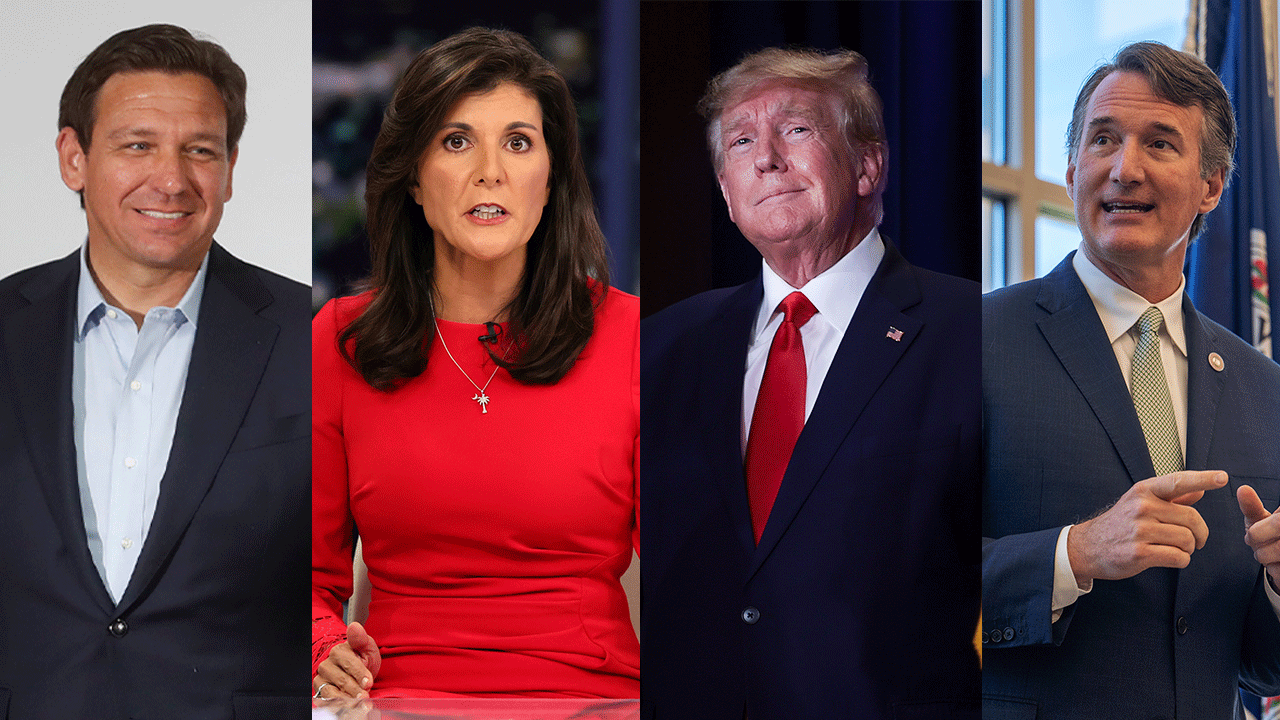 Former President Trump threw more jabs at his rumored Republican rivals for the GOP nomination, as more candidates make plans to enter the 2024 Republican primary.
Trump is the only Republican to officially enter into the 2024 race, but other candidates appear to be planning on jumping in to take on the former president for the nomination, including former Ambassador Nikki Haley — who is expected to announce her candidacy on Feb. 15 — as well as rumored contender Florida Gov. Ron DeSantis, Virginia Gov. Glenn Youngkin, South Carolina Sen. Tim Scott and others.
During an appearance on "The Hugh Hewitt Show" Thursday, Trump was asked about a potential run from Haley, former ambassador to the United Nations for his administration, after she teased an upcoming announcement.
The former president said "she should follow her heart," but noted her previous statement when she said she would never run if Trump got into the race. Trump said Haley was a "very ambitious person" and that "she just couldn't stay in her seat."
TRUMP CALLS DESANTIS A 'RINO GLOBALIST' AS VERBAL ATTACKS HEAT UP AHEAD OF POTENTIAL 2024 CAMPAIGN SHOWDOWN
"Nikki suffers from something that's a very tough thing to suffer from: She's overly ambitious," Trump said later in the interview.
Trump also said that DeSantis and Youngkin owe their successful elections to his endorsements and involvement in their campaigns, suggesting that DeSantis "begged" for an endorsement with "tears coming down from his eyes."
"My endorsement meant a lot. At the end, he needed me to do something," Trump said of Youngkin's 2020 run for governor. "I did a lot for him, and he got elected because of me."
SOUTH CAROLINA'S NIKKI HALEY TO LAUNCH 2024 PRESIDENTIAL CAMPAIGN, JOINING TRUMP IN NOMINATION HUNT
Trump also said he and Mike Pompeo, another potential 2024 contender, got along great, avoiding the question of a how he feels about the idea of a run from the former Secretary of State.
If Trump were not elected by the American people as the Republican nominee, he said it would depend on who won the nomination for them to receive his support.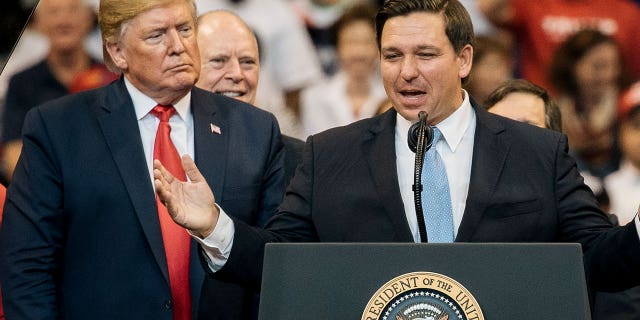 Trump initially commented on a potential run from Haley during a campaign event at the South Carolina Statehouse, saying he told her she "should do it."
Despite seemingly encouraging a run from the former South Carolina governor, Trump referred to a 2021 statement where she "publicly" said she would not run in 2024 if Trump were in the race.
In April 2021, Haley told the Associated Press, "I would not run if President Trump ran, and I would talk to him about it. That's something that we will have a conversation about at some point if that decision is something that has to be made."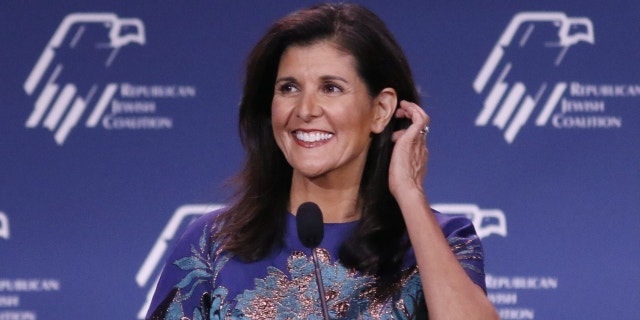 "Ron DeSantis got elected because of me," Trump told Hewitt, amid his growing feud with the governor. He recently referred to him as a "RINO globalist," a few months after giving him the nickname of "Ron DeSanctimonious."
Hewitt asked whether any candidates who previously said they would support Trump should refrain from running. "I would say that, but I know how life works and I know how politics work," Trump said. "I've helped all those people."
Read the full article
here