Sports
Aaron Rodgers on chances of returning this season: 'Anything's possible'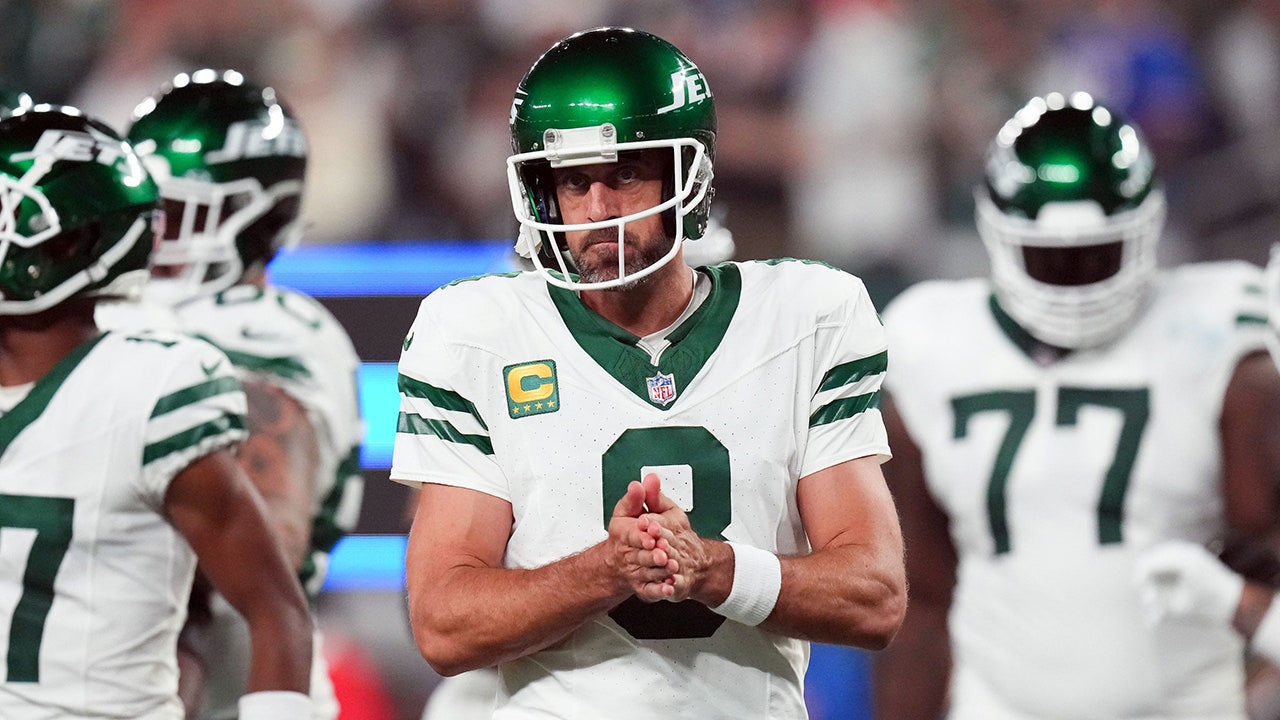 Immediately after Aaron Rodgers ruptured his Achilles Monday night, people wondered if his career was over. But he sounds confident he'll continue playing.
In an Instagram post Wednesday, Rodgers said that he "shall rise yet again" while quoting Batman, and he echoed those sentiments Friday.
Appearing on "The Pat McAfee Show," he pretty much confirmed he'll be back.
Rodgers sounded confident in his rehab, saying that his plan will "shock" a lot of people.
It seemed like he was dropping some hints he could return quickly, so former teammate A.J. Hawk asked him straight up if he was coming back this year.
At first, Rodgers said he didn't want to make any predictions because it's "not fair" to him. But Hawk asked if it's at least a possibility.
"As Kevin Garnett said," Rodgers replied, "'Anything's possible.'"
Rodgers knows that most timelines for Achilles rehabs aren't exactly in his favor, and all signs point to him missing the remainder of the season.
But Rodgers is using the timelines as motivation and will "push this thing as much as it will allow me to."
"Give me the doubts. Give me the timetables. Give me all the things that you think can, should or would happen because all I need is that one extra little percent of inspiration. That's all I need," he said. "Give me your doubts, give me your prognostications and then watch what I do."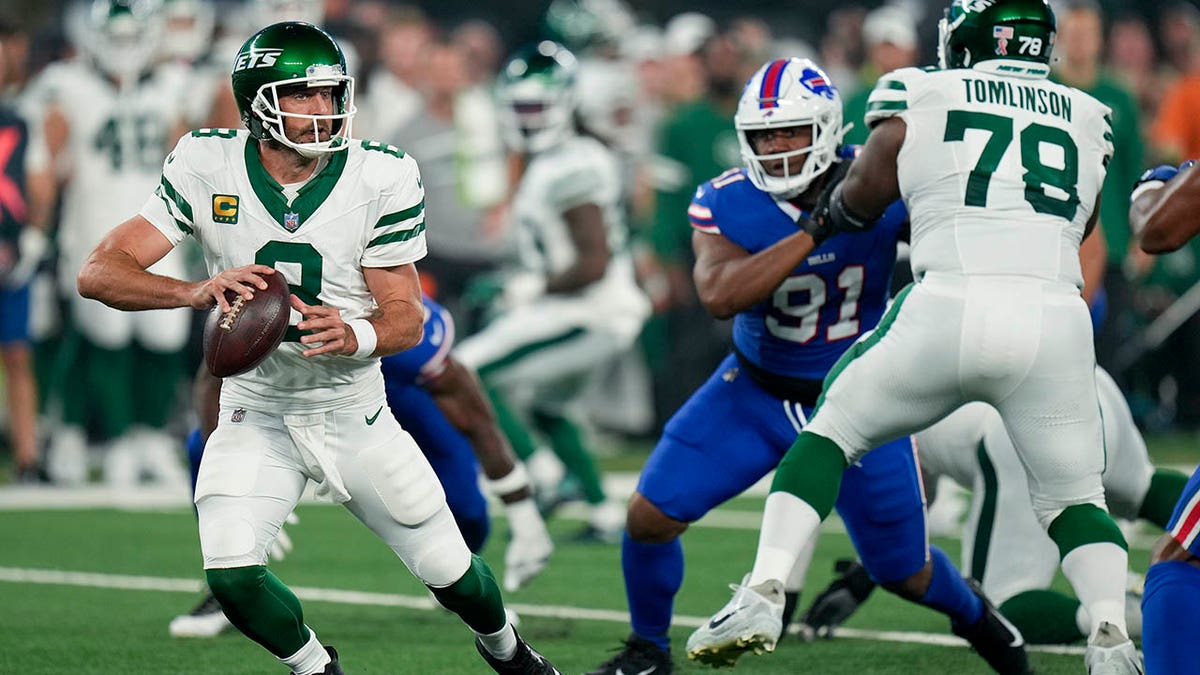 Rodgers was injured on his fourth play in a Jets uniform, moments after taking the field with an American flag on the 22nd anniversary of 9/11 to a rousing ovation at MetLife Stadium.
The 2023 season may have been the Jets' most anticipated ever. So, when Rodgers was injured, he called it "one of the toughest 24-hour stretches in my life."
EAGLES RUN ALL OVER VIKINGS; JALEN HURTS RACKS UP THREE TOTAL TOUCHDOWNS IN VICTORY
"A lot of sadness, a lot of tears, a lot of frustration and anger," he said. "A lot of the sadness initially was just feeling like I let so many people down."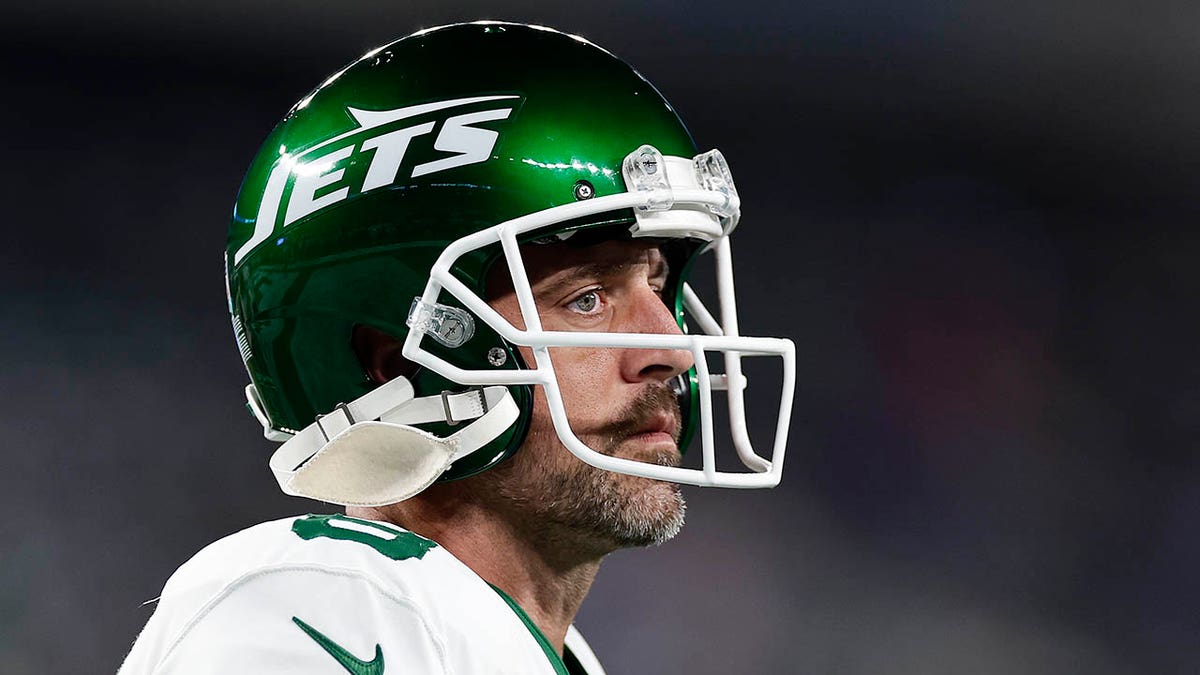 But the rehab to return is on.
"The sun rose the next day, I found myself in LA, had surgery on Wednesday and, since then, I've been feeling better."
The Jets, even though Rodgers left before he completed a pass, had a thrilling walk-off victory over the Buffalo Bills with a punt return for a touchdown in overtime. 
Zach Wilson will now aim to lead them to 2-0 when they take on the Dallas Cowboys Sunday.
Read the full article
here