Sports
Alexander Mattison's agent says offensive messages a 'reminder of how racism plagues our country'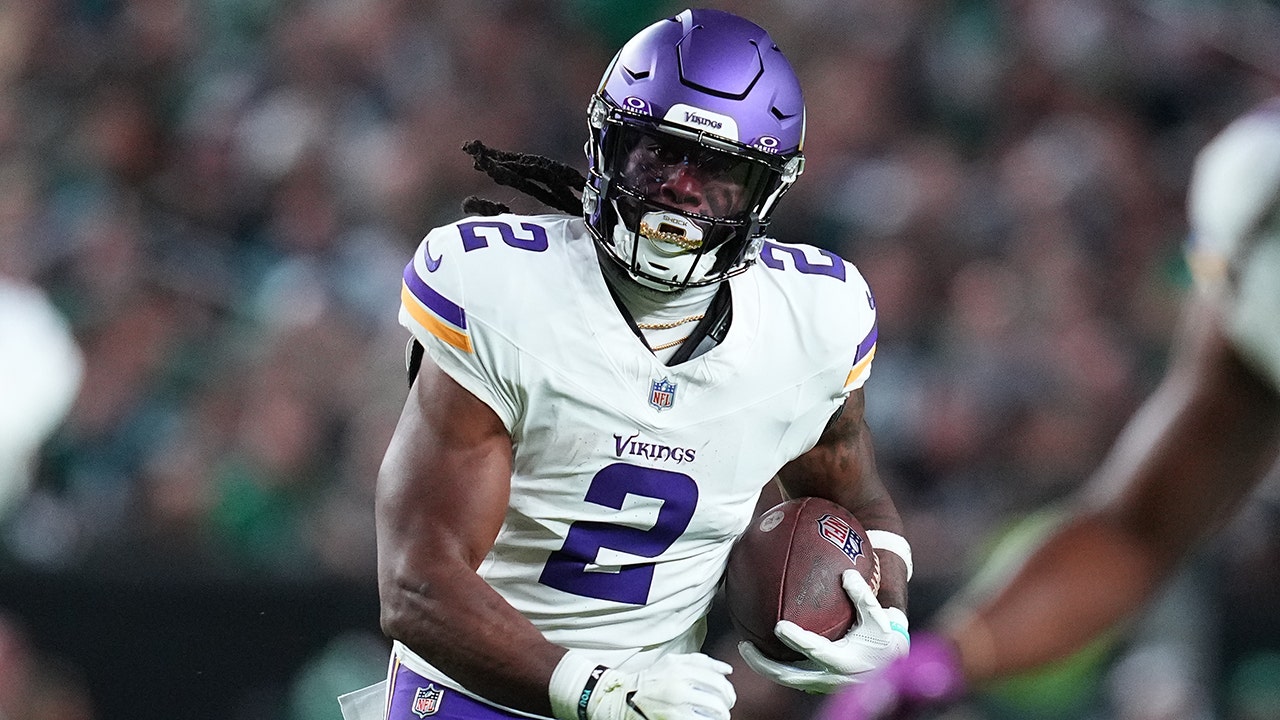 Minnesota Vikings running back Alexander Mattison shared horrible, insensitive messages he was sent by supposed fans after the team's 34-28 loss to the Philadelphia Eagles on Thursday night.
Unfortunately, Mattison's agent, CJ LaBoy, says this isn't an uncommon thing across the NFL. 
"Those types of messages are not uncommon and often litter the inboxes of African American players across the league following a game," LaBoy said in a statement to Fox News Digital. "I've had players come home to find similar messages burnt into their lawns, left in their mailbox, or even ha their jerseys/memorabilia burned at their doorsteps. Many players don't report them publicly, but I'm proud of Alexander for standing up and sharing those messages. 
"These athletes are human beings first and no human being should be subjected to this type of vitriol…especially around a game. It's gross, but it's a reminder of how racism plagues our country/world to this day."
Mattison, who did not have the best of performances in the game, took screenshots of direct messages he received on Instagram, where disturbing racist remarks were made. The direct messages also encouraged Mattison to self-harm. 
Mattison, 25, said that he received more than 60 messages with similar language. 
"This is not OK, y'all," he wrote over the message. 
"Y'all can come at me all you want about fantasy [football], 'You suck,' blah blah blah. I really could care less. But this s— is unacceptable," Mattison said. "SMFH I hope the 60+ people who decided to come at me with disgustingly disrespectful messages tonight in DM's and comments, really reflect on wtf you say and how it could truly affect someone. 
EAGLES RUN ALL OVER VIKINGS, JALEN HURTS RACKS UP THREE TOTAL TOUCHDOWNS IN VICTORY
"Under my helmet, I am a human..a father…a son. This is sick. SMH."
The Vikings also issued a statement on the matter. 
"We are sickened by the hatred and racial slurs directed toward Alexander Mattison following last night's game," the statement read. "There simply is no room for racist words or actions in sports or society. The Vikings will continue to fight to eliminate hate, to educate and to foster a diverse, equitable, and inclusive community that respects and values our unique backgrounds.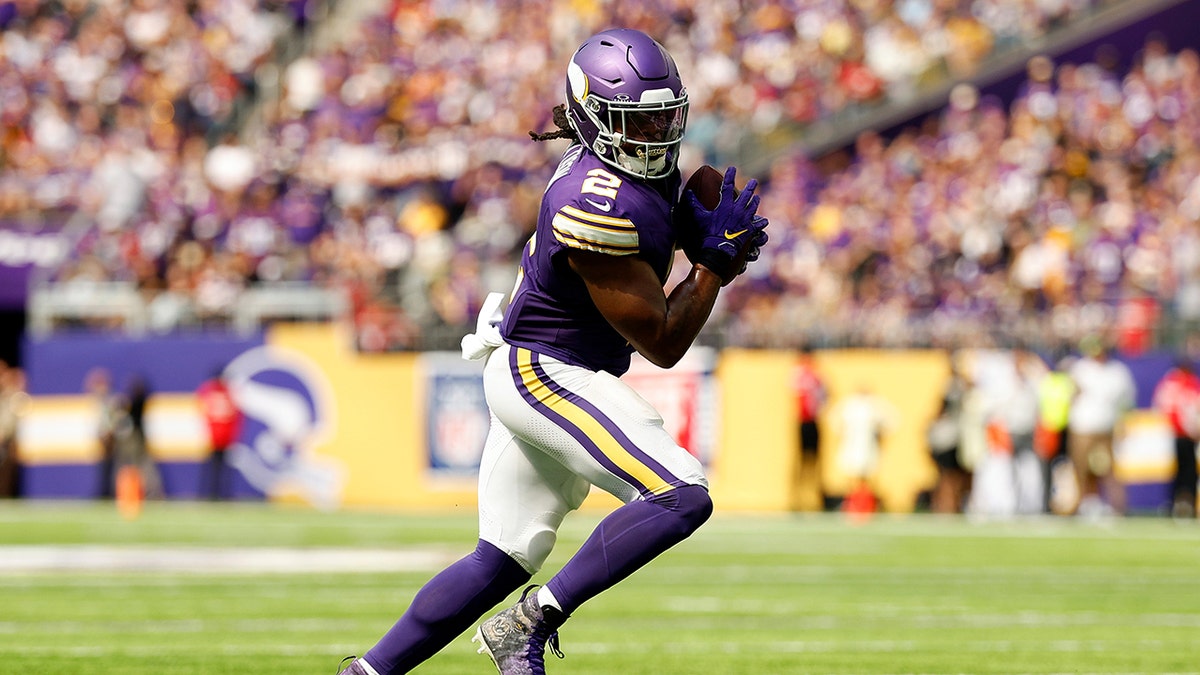 "We stand with Alexander and all players who, unfortunately, experience this type of ignorant and prejudicial behavior, and we ask our fans to continue to fight to eliminate racism."
The NFL added: "The NFL strongly condemns the racist comments directed toward Alexander Mattison online after last night's game. Such hateful behavior is completely unacceptable in the NFL or anywhere else. We stand firmly with Alexander and remind fans to remember the humanity of all players and celebrate their contributions to the game we all love."
Unfortunately, there are some who do not care about the human side of professional athletes, as Mattison's situation clearly shows. The messages are entirely uncalled for. 
Mattison is taking over for Dalvin Cook, who signed with the New York Jets after being released by the Vikings earlier this offseason. He had primarily served as Cook's backup since he was selected by the Vikings in the third round of the 2019 NFL Draft out of Boise State. 
In his first two games since taking over as a starter, Mattison has not had the best production, totaling 62 yards on 10 carries, including just 28 yards on eight touches against the Eagles. He also fumbled in the first half of Thursday's game. 
However, the Vikings showed faith in Mattison with Cook's release, believing that he can take over the lion's share of carries in the running backs room. 
Mattison had a career-high five touchdowns last season on 74 rush attempts, tallying 283 yards as Cook's backup. He had a receiving touchdown, as well.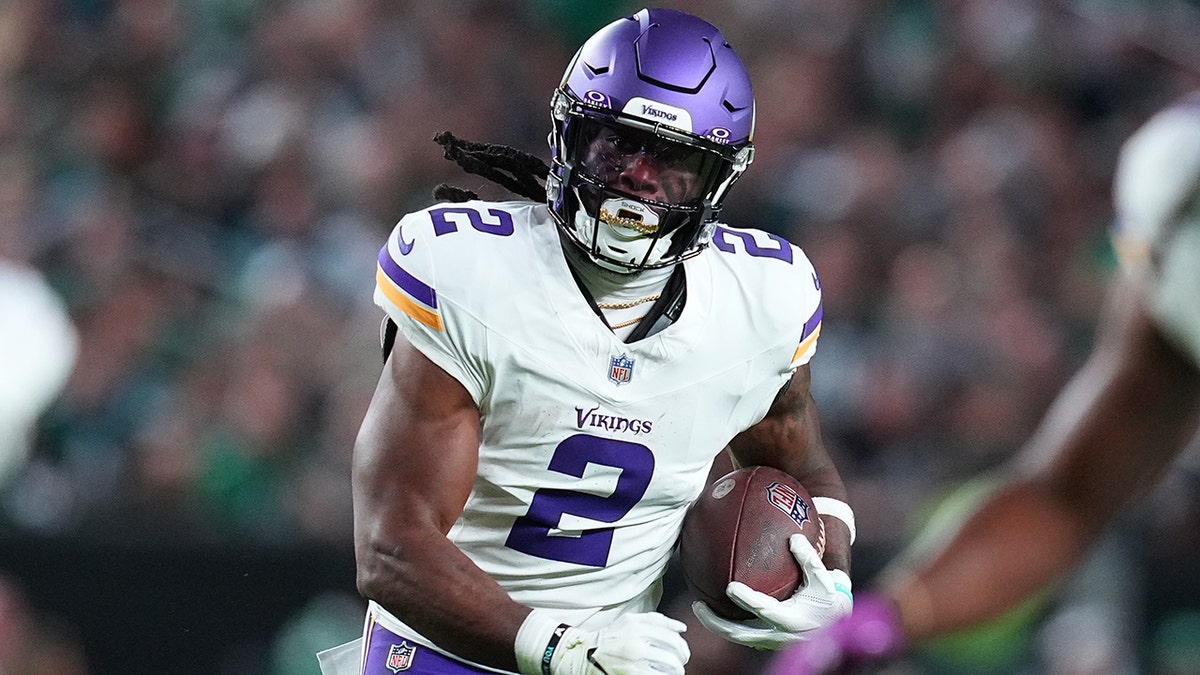 The Vikings fell to 0-2 on the season after previously being upset by the Tampa Bay Buccaneers at home in Week 1. Minnesota will search for their first win next week when they face the Los Angeles Chargers. 
Read the full article
here