Sports
Conor McGregor gets booed during halftime of NBA Finals in Miami, knocks out Heat mascot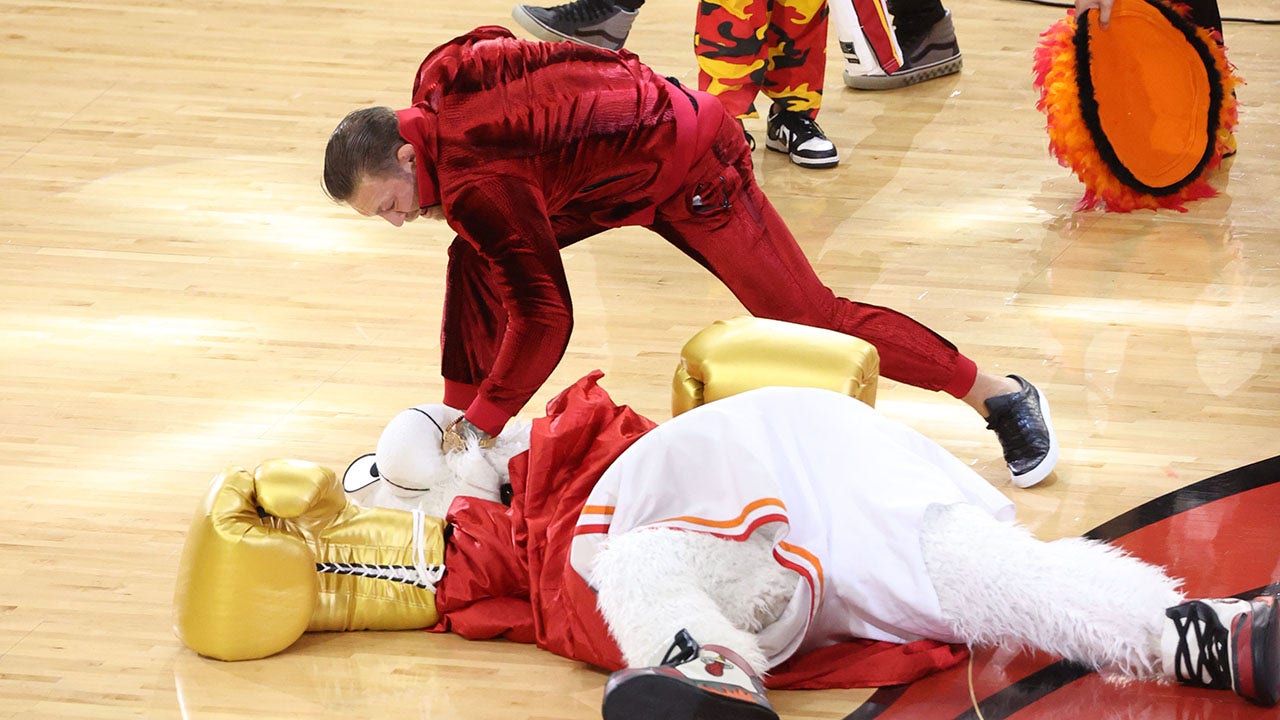 Conor McGregor did not exactly receive a warm welcome by Miami Heat fans on Friday night.
The 34-year-old southpaw was courtside for the game, and at halftime, he announced that his TIDL Sport body spray is now an official sponsor of the team.
Despite that, though, he was booed by the Miami faithful, but it may have been for good reason.
During the announcement, the Heat mascot, Burnie, approached the UFC legend with some boxing gloves.
But Burnie was no match.
McGregor threw a vicious left hook that sent the mascot to the floor.
Burnie was then dragged off the court by members of the Heat in-game entertainment crew.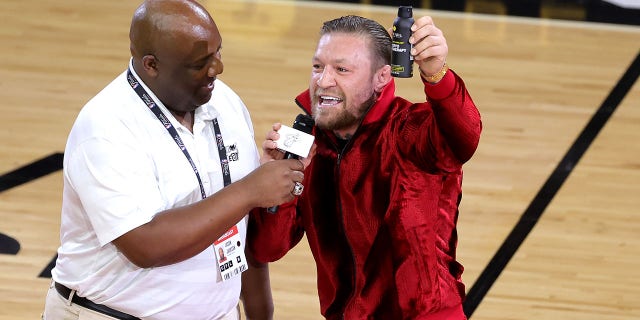 SHAQUILLE O'NEAL SPOTTED AT DINNER WITH MODEL BRITTANY RENNER AT SAME SPOT AS WEDDING WITH EX-WIFE
All in all, it just was not a good night for the Heat, as they lost Game 4 of the NBA Finals, 108-95, to the Denver Nuggets.
Denver are now one win away from their first NBA title in franchise history.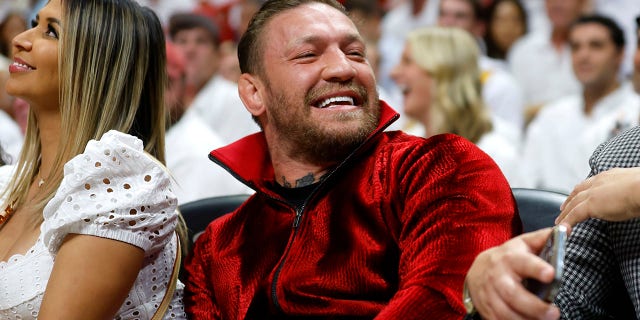 Ironically enough, if the Heat come back to win the series, they'll be just the second team in the Finals – joining that Cavs team – and the first to do so in any playoff series since the team they are trying to come back against did it twice in 2020.
Read the full article
here