Sports
Dolphins star warns Jets will still achieve 'big things' under Zach Wilson, despite Aaron Rodgers' injury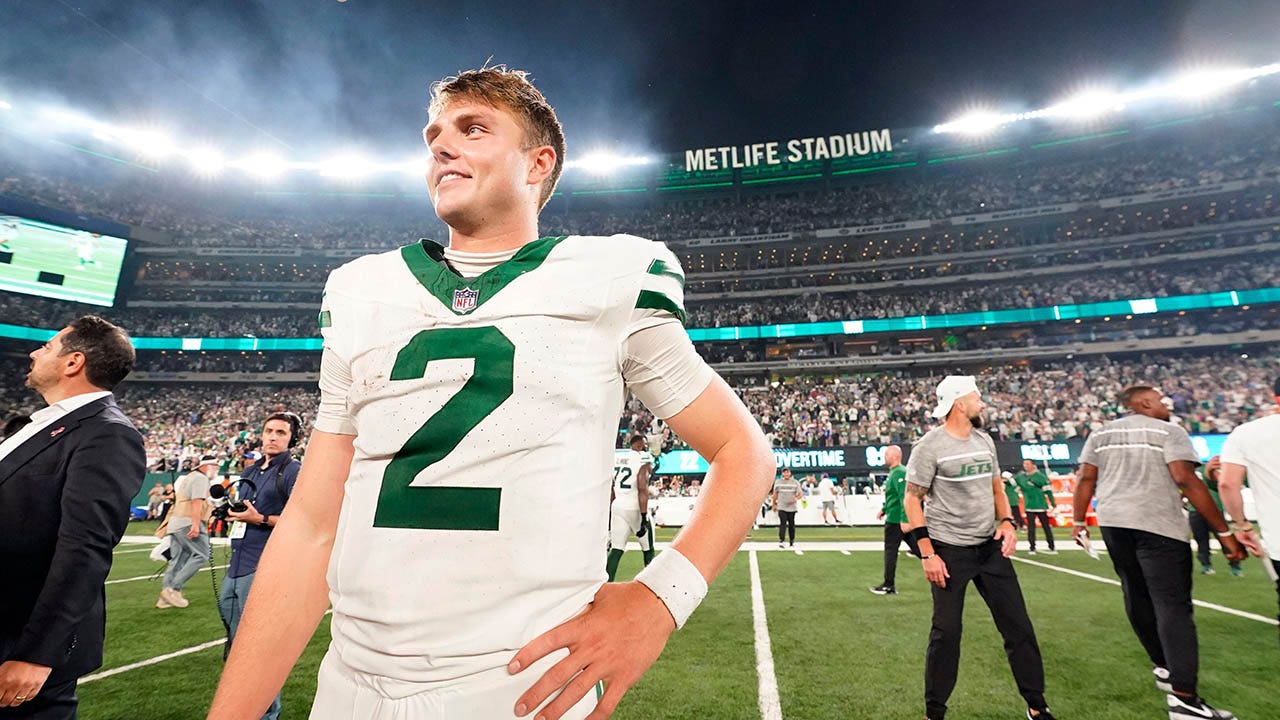 The New York Jets were largely considered Super Bowl contenders with the offseason addition of four-time league MVP Aaron Rodgers, but a devastating season-ending injury to their star quarterback in Week 1 has changed the narrative for some. 
Four-time first-team All-Pro wide receiver Tyreek Hill is not one of them. 
In a clip from his podcast "It Needed to be Said" shared on social media, Hill said he still believes the Jets will "do big things" this season under third-year quarterback Zach Wilson. 
DOLPHINS' TUA TAGOVAILOA SHRUGS OFF CRITICS WHO DOUBT HIS THROWING ABILITIES: 'I DON'T CARE'
"Obviously, a lot of people are going to say that the Jets take a step back – take a lot of steps back, but I think Zach Wilson, man, being in that system, him being able to learn from Aaron Rodgers, in the time that he had to learn from him, he's going to get better."
"He's going to continuously get better each and every week. And I still expect the Jets to do big things this year." 
The Dolphins won't face the Jets until Thanksgiving weekend, but Hill doesn't seem likely to underestimate them.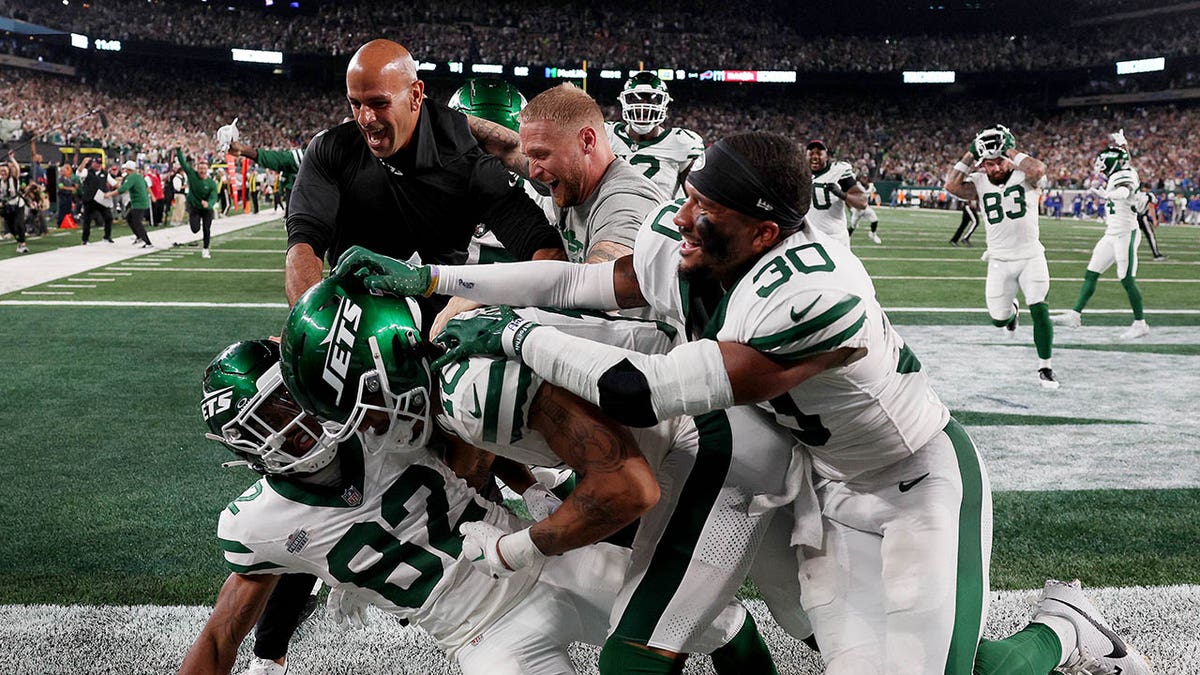 Rodgers underwent surgery on Wednesday, just days after tearing his Achilles in the opening series of the Jets' overtime victory over the Buffalo Bills on Monday night. 
"Surgery went great yesterday," Rodgers posted on Instagram Thursday. "Thank you for all the love and prayers and support. And thanks to the [G.O.A.T.] Dr. ElAttrache and his staff for starting me on the road to recovery."
Rodgers' injury has reignited the debate surrounding playing on artificial turfs vs. grass fields.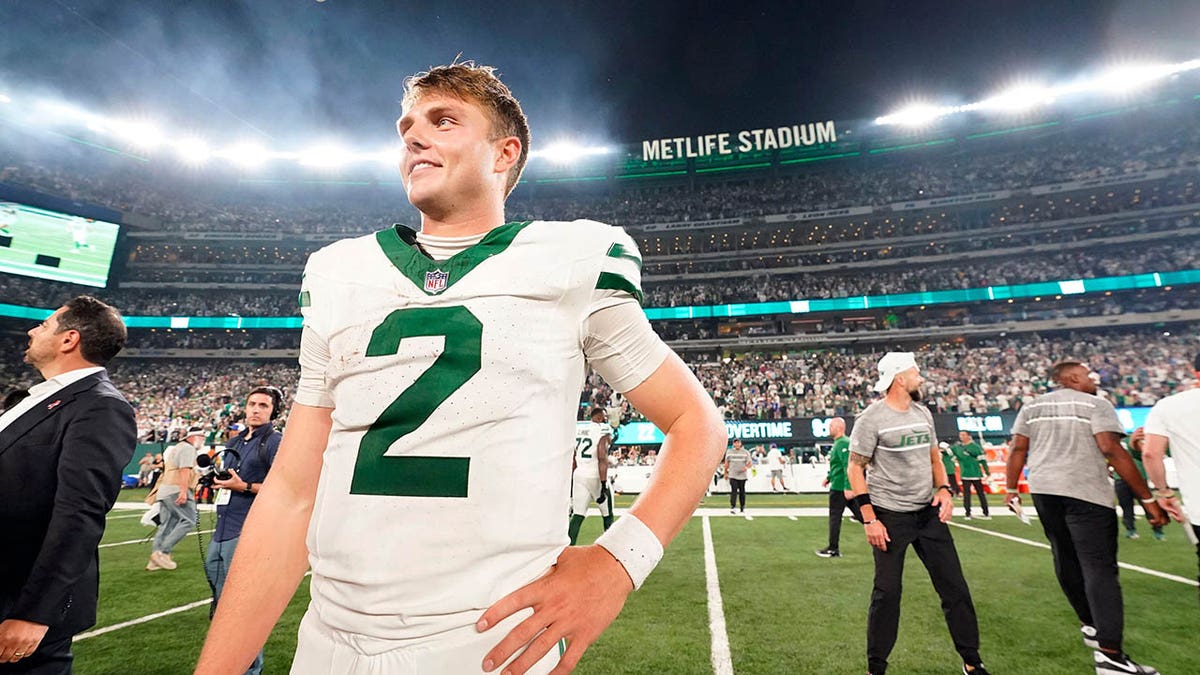 Hill voiced his opinion in the podcast clip, joining the many other NFL players who have called on the league to move to all grass fields.  
"Playing on that turf is always a risk, man. It's always a risk of injury," he said. "As fast as we may run on turf, we rather play on grass, because turf, it hurts our knees when we break down on it, hurts our legs after the games, and grass is so much easier and smoother to cut on."
"So, NFL, we want all grass fields!" 
Read the full article
here