Sports
Dolphins' Tua Tagovailoa, Tyreek Hill donate $17,000 to family of fan who died in motorcycle crash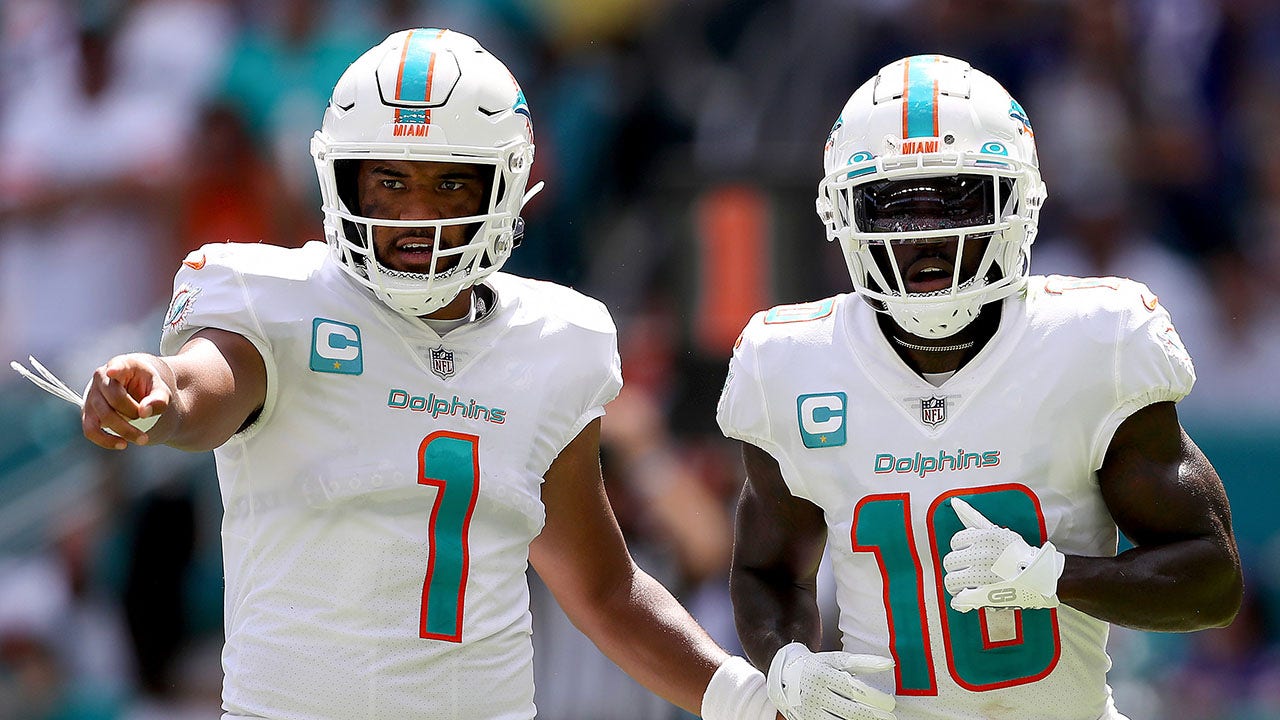 A diehard Miami Dolphins fan died last week in a motorcycle crash.
Eric Carmona, who helped coin the phrase "TuAnon" in defense of quarterback Tua Tagovailoa, was 30 years old when he died in California.
Carmona's friends created a GoFundMe page in order to support his family, and members of his favorite team caught wind of the online fundraiser.
Tagovailoa donated $10,000 to the page, while wide receiver Tyreek Hill added another $7,000.
Linebacker Andrew van Ginkel and CEO Tom Garfinkel each chipped in an extra $1,000.
"Thank you to [Hill] for donating $7000 to Eric. With this, we are now approaching our goal," a TuAnon Twitter account tweeted on Monday.
"We family fins know that," Hill replied.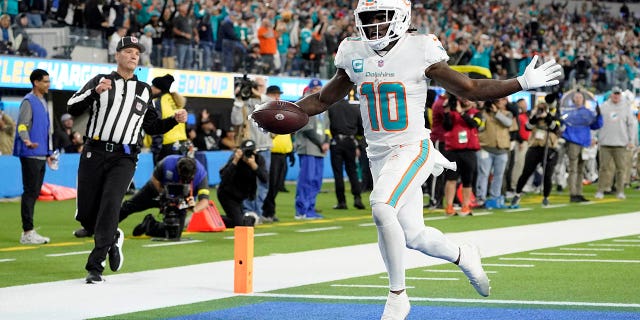 49ERS' BROCK PURDY 'AHEAD OF SCHEDULE' IN REHAB FOLLOWING ELBOW SURGERY
At the time of publishing, the GoFundMe raised over $66,000 – its goal is $75,000. Tagovailoa's donation is the largest so far.
"Eric Carmona, also known as FinsVicious, was a proud Navy veteran, and a die hard Miami Dolphins and Tua fan," the GoFundMe reads.
Carmona's identity remained unknown until his death – he would often post videos of himself in a mask and using a voice modulator and became a fixture on Dolphins social media.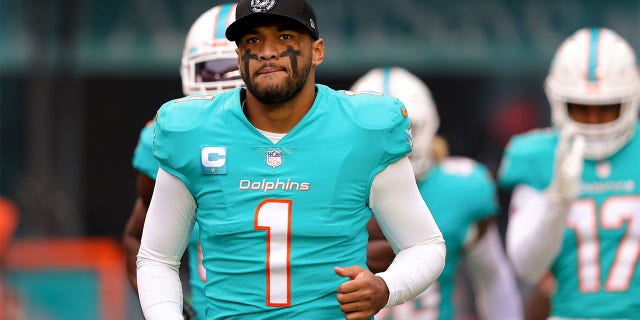 Carmona is survived by his wife and four children.
Read the full article
here