Sports
Exclusive: 'He knows before all of us' – Liverpool boss Jurgen Klopp explains secrets of Mohamed Salah motivation – Eurosport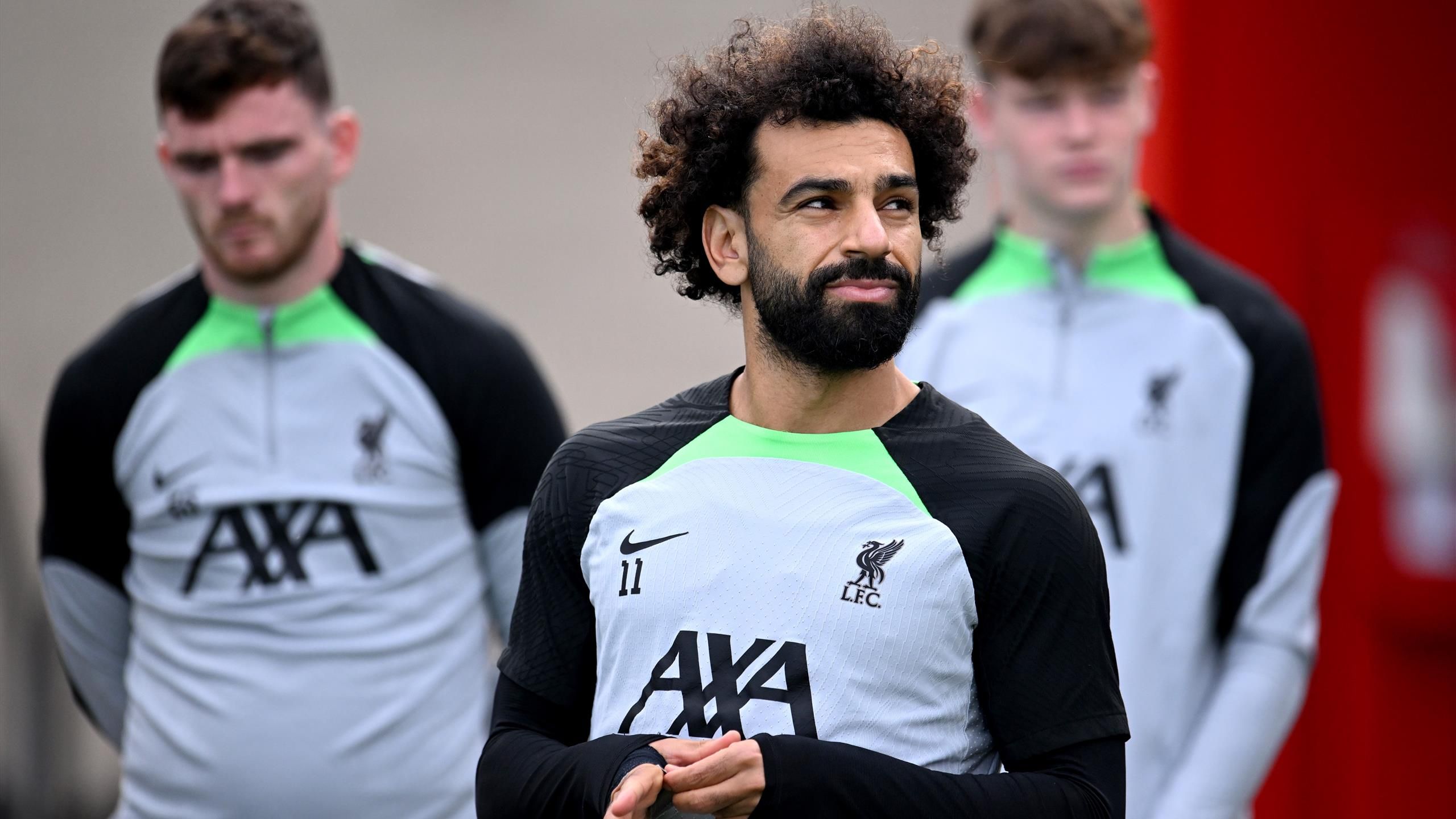 In an exclusive interview with TNT Sports, Jurgen Klopp has said that Mohamed Salah "knows before all of us" which goalscoring records he can break, as the Liverpool manager described the forward as a "real role model" for his remarkable longevity in the game.
In his six full seasons since joining Liverpool, Salah averages 51 games and 31 goals a season – both in all competitions – and has missed just 10 Premier League games in that time.
Salah, who was the subject of a £150 million offer from Al-Ittihad towards the end of the Saudi Arabian transfer window, also became the fifth-top scorer in Liverpool history in August, when he overtook Steven Gerrard with his 187th goal for The Reds.
Ahead of Liverpool's trip to Wolves on Saturday – to be shown live on TNT Sports from 11:00am UK time – Klopp says that Salah does much of his own target-setting, whilst also revealing how he has sought to bring the best out of the Egyptian on the pitch.
"He knows the numbers, he knows everything," Klopp told TNT Sports. "He knows before all of us that there's a record around the corner he can grab. He doesn't need help there.
"Over the years I think the way we played helped him, the way we set a team up. We had to change it over the years as well, he knows that.
"He loves being involved in tactical stuff – in the end he wants to be in front of the goal and if I give him a position where he's not in the opposite box I'm not sure he would love it.
"But besides that he is really open for the hard work as well, and that makes him so worthy for us.
"Maybe Lionel Messi is the one player when the other team has the ball, then come on – 'Lionel, take a chair, wait a minute until we win it back then you can get it again'. But all the others have to be involved – the Premier League is too strong. We cannot defend with 10, or with nine.
"But he [Salah] is there, and that made his career. The numbers, yes, but you only can get the numbers when you're playing, and you only play when you perform.
"Even with the crazy numbers, he didn't score in all games. But there was never a doubt if we can bring him [into the team] again, it was always clear.
"If he doesn't score the last game, there's a good chance he will score in the next game because it just increases his desire, and that's good for us."
The 31-year-old, according to Transfermarkt, has not suffered a physical injury of any kind since November 2019, despite playing in what many consider to be the most intense domestic league in the world.
And Klopp gave his view on how Salah maintains his remarkable durability.
"[He is a] top, top, top, top, top professional," he said. "A real role model. I'm pretty early at the training ground in the morning but I think Mo's car you can see quite a lot of times already there.
"He might have a lot of machines at home, but he uses everything at the training ground as well.
"It's a bit of DNA, genetics, 100%. Let's hope it stays like this, because that's obviously a big part of his and our success in the past, that he was available for that many games.
"The few games he did miss [in the Premier League], he probably didn't play because I didn't want to line him up. So if you ask him, one day he will tell me 'of the 10 games [missed], nine of them I could have played, but you didn't bring [select] me.'
"I can't remember him being unavailable, that's the best I can say about a player."
As Klopp says, Salah's role has changed during his time at Liverpool, and it is instructive to compare the touch zone maps from his first full campaign at the club with his latest one.
Does that transition from central to wider, plus increasing assist numbers in the Premier League in the past couple of seasons, point to Salah becoming more of a creator than a scorer?
"He always had a quite decent number of assists," Klopp said. "It's just when you score 30-odd goals, it's a side note that you have 15 or whatever assists.
"These numbers are really crazy over the years and it's for us absolutely essential.
"He has his trademark area from where he can really set up goals when he gets the ball there.
"And yes, over the years things change. Not everything is on purpose that you say 'you have to play here or here'. It's too fluent. Mo is always good when he's really flexible, when he's really involved in a game, and he's not just in one position.
"A game where the heat map shows he was all the time on the line on the right side, it was most probably not a good game.
"He needs these movements, he needs involvements, he needs the simple things as well. If you do the simple things well, you have a good chance that the complicated things will work out."
TNT Sports' coverage of Wolves v Liverpool starts at 11am UK time on TNT Sports 1, with kick-off at 12.30pm.
HOW TO WATCH WOLVES V LIVERPOOL?
TNT Sports is available across all major TV platforms, offering a line-up of up to four TV channels (TNT Sports 1, TNT Sports 2, TNT Sports 3, TNT Sports 4), and up to six digital or red-button channels (TNT Sports 5 to 10), and TNT Sports Ultimate plus TNT Sports Box Office HD.
Wolves v Liverpool will be live on TNT Sports 1 from 11am UK time on Saturday, September 16.
You can subscribe to TNT Sports through discovery+, BT, EE, Sky, and Virgin Media.
TNT Sports presents the premium live sports rights previously carried by BT Sport including the Premier League, UEFA Champions League, UEFA Europa League, UEFA Conference League, Gallagher Premiership Rugby, Investec Champions Cup, EPCR Challenge Cup, MotoGP, Cricket, UFC, Boxing and WWE. The streaming home for TNT Sports in the UK is discovery+, where fans can enjoy a subscription that includes TNT Sports, Eurosport and entertainment in one destination. You can also watch TNT Sports through BT, EE, Sky, and Virgin Media
Read the full article
here