Sports
Francisco Lindor launches helmet, mobbed by teammates after inside-the-park homer in World Baseball Classic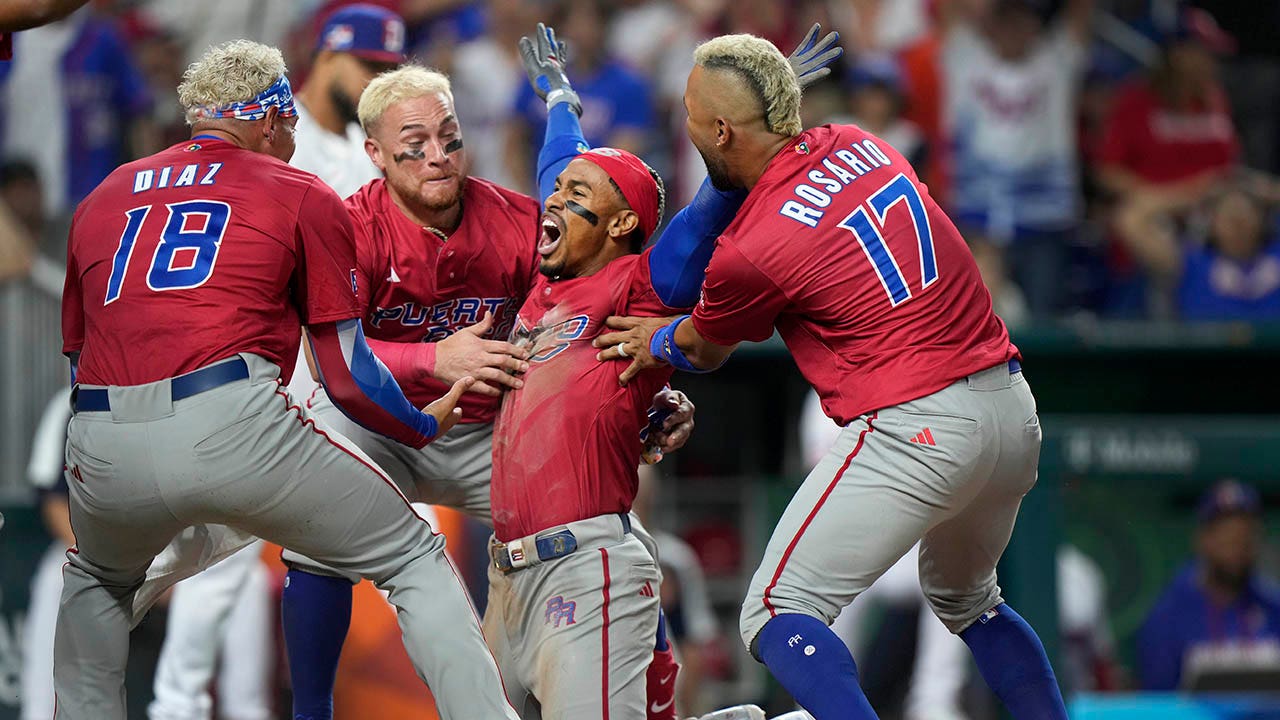 The World Baseball Classic is giving a postseason atmosphere in March, and the tournament saw maybe its wildest celebration so far.
In a win-or-go-home matchup between Puerto Rico and the Dominican Republic, Francisco Lindor put the crowd on its feet, and most of his teammates out of the dugout, with a Little League inside-the-park home run.
Puerto Rico's Lindor roped a single up the middle, but the ball was misplayed by center fielder Julio Rodriguez. As the ball rolled all the way to the wall, Lindor kicked into a much higher gear and sprinted all the way home.
The New York Mets shortstop slid into home plate to score the run and launched his helmet into oblivion while mobbed by his teammates as if it were a walk-off homer.
The round-tripper put the Puerto Ricans up, 5-1, in the top of the fifth inning.
Lindor rounded the bases in an elite 15.70 – he also added an RBI single earlier in the game.
The loser of the Pool D matchup heads home while the team that emerges victorious will remain in Miami for the semifinals against Mexico, the winner of Pool C.
Venezuela already won Group D, so they await the Group C runner-up, which will be either USA, Canada or Colombia. USA clinches the spot with a win over Colombia on Wednesday night, while tiebreakers would come into play with a loss.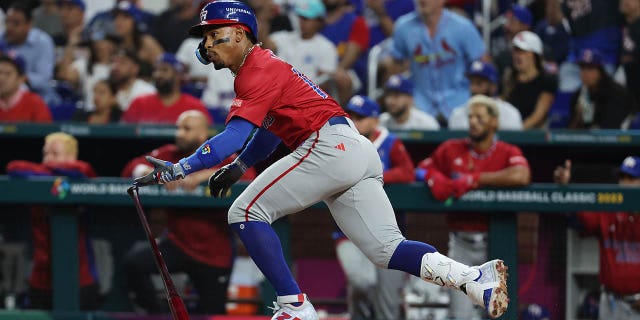 The Dominicans are on the verge of elimination despite being heavy favorites to win it all.
Read the full article
here