Sports
'It was a masterclass' – Wout Poels praised for victory on Stage 20 of Vuelta a Espana ahead of Remco Evenepoel – Eurosport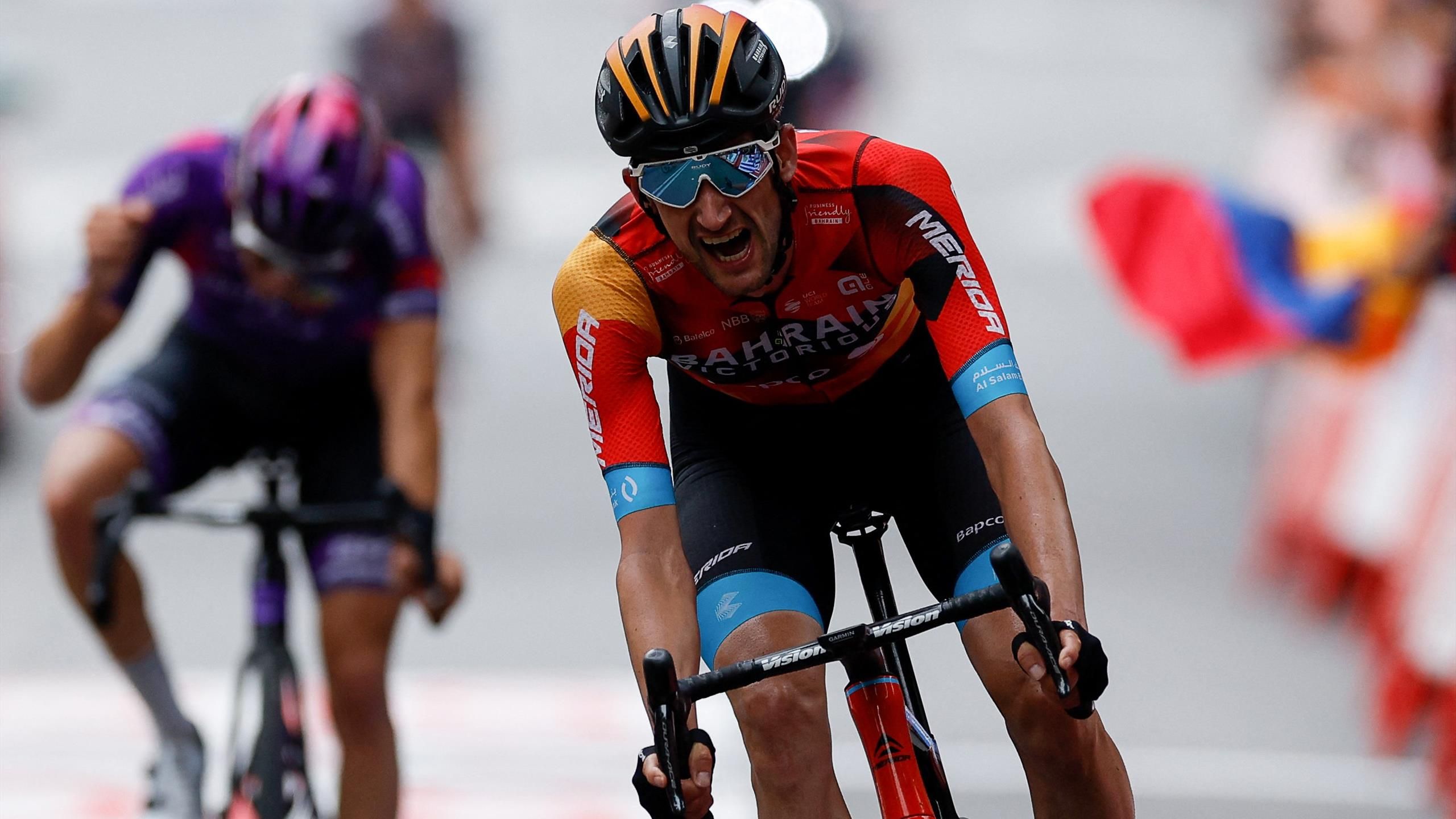 The Breakaway reflected on an expert victory from Wout Poels on Stage 20 of the Vuelta a Espana on Saturday.
With just one more stage to go, and Jumbo-Visma pair Primoz Roglic and Jonas Vingegaard apparently on board with supporting Sepp Kuss to a Grand Tour win, the drama is now focused on individual stages.
Kaden Groves' position at the top of the points classification was all but secured, while Remco Evenepoel had wrapped up the king of the mountains jersey, so Evenepoel was one of the riders still keen on picking up a stage win going into the final weekend.
Speaking on Eurosport after the race, Adam Blythe said: "Wout knew exactly what he was doing. He is a very fast sprinter for what he looks like. All Dutchmen are, really. That win there is a tactical masterclass in how to beat someone you know is ultimately a little bit quicker than you.
"This is with about 500 metres to go. Remco is on the wrong side already, no space whatsoever. So if he wants to accelerate there is nowhere to go. Wout Poels gives himself a little bit of room to accelerate, nobody has room to react. Remco goes but just look at this gap already, he's got six to seven metres already and Remco's on the back foot.
"Here, just as you cross over that bit the road starts to go down, not on a hill, so that means Remco can't use that brute force of power. So it's not only the corner Wout Poels uses, it's knowing that finish. It was a good 20-second sprint, a long sprint. If you could show a sprinter to people who needed to learn, Wout Poels is a great example of that. There's nothing you can say he should have done differently."
Dan Lloyd praised Poels for using his experience to mitigate any physical advantages Evenepoel may currently hold over him.
He said: "He did distance Remco on the climb. Because you'd assume Soudal Quick-Step do so much work with their three other riders in the breakaway… Poels was really strong on the climb but you knew that he was just assessing how he was going to win against a rider who was faster than him this season on paper. It was a masterclass going into that corner."
Sean Kelly praised Poels for taking advantage of potential fatigue on Evenepoel's part, as the rider had been pushing for the general classification earlier, and had worked hard in the earlier stages of Saturday's race.
He said: "Wout Poels did it perfectly, Wout had an amazing ride. Remco was struggling. I think on the climb Remco had to go down and didn't have the real power to close him down. Poels was brilliant tactically, had a lot of power to give on that sprint."
Stream the Vuelta a Espana 2023 live on Eurosport and discovery+
Read the full article
here