Sports
NFL fines Rams' Aaron Donald for hitting Seahawks QB Geno Smith during 'Oh my God' moment: report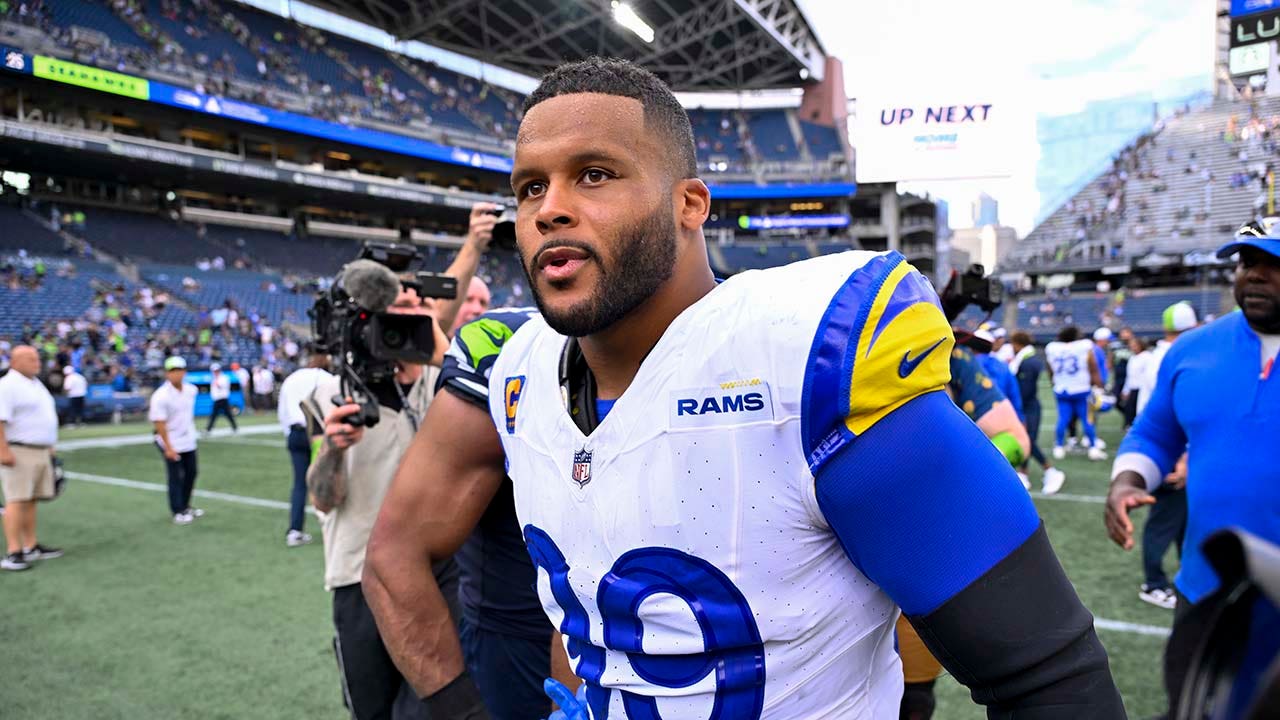 The NFL fined All-Pro defensive tackle Aaron Donald $16,391 for roughing the passer during the Rams' Week 1 game against the Seahawks, NFL Network's Tom Pelissero reported.
The Rams are 1-0 after the 30-13 victory over their NFC West rival. 
Smith had a classic reaction as Donald rushed toward him before the quarterback's pass to his intended receiver fell short. Microphones picked up Smith saying "Oh my God" as he watched the defensive lineman heading his way.
But Donald appeared to make contact with Smith's helmet during the play, which resulted in the fine.
Donald is listed as 280 pounds and has registered 103½ sacks in his prolific career. He is also a three-time NFL Defensive Player of the Year.
SEAHAWKS' DK METCALF UNLEASHES BLIND SIDE HIT ON RAMS PLAYER; SAYS HE WAS 'BLOCKING'
Donald's 2022 campaign was slowed by injuries, and he appeared in only 11 games. He still managed to record five sacks during his limited time on the field.
Smith finished last week's loss against the Rams with 112 passing yards, one touchdown and no interceptions. His sole touchdown on the day was a 10-yard pass to wide receiver DK Metcalf in the second quarter.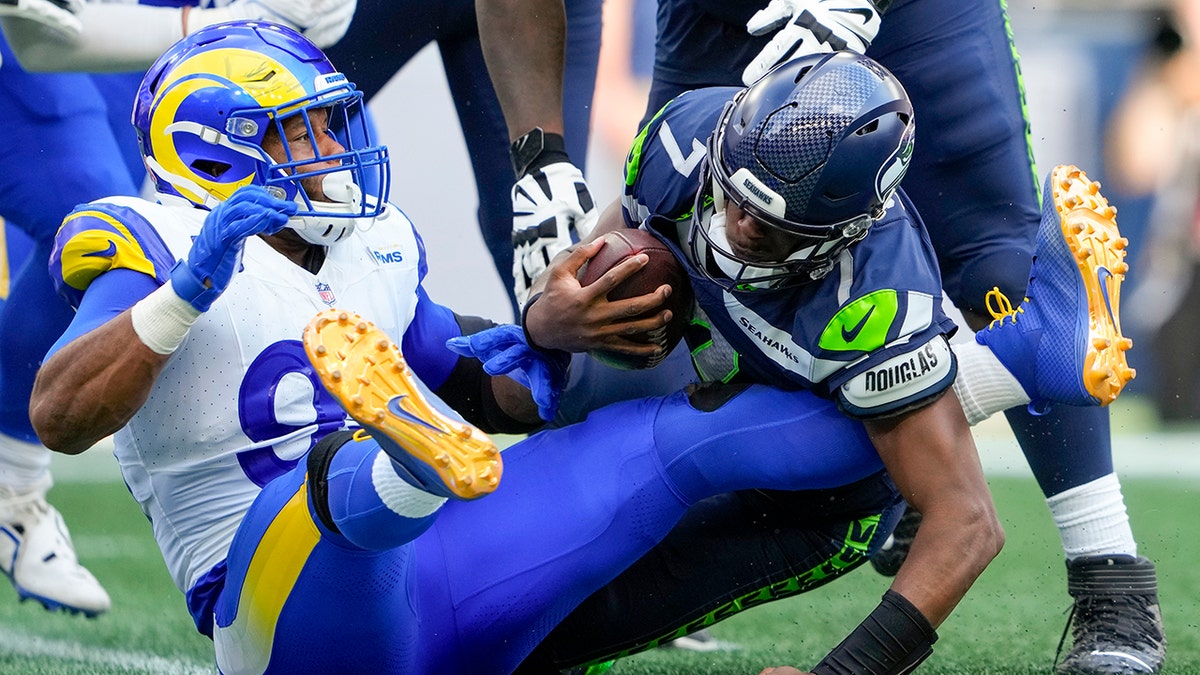 Metcalf finished the game with 47 receiving yards on three catches, but the NFL also hit him with a fine.
Metcalf's hit on Rams defender Ahkello Witherspoon resulted in a $10,927 fine for unsportsmanlike conduct and unnecessary roughness, per Pelissero. Metcalf delivered the hit in the fourth quarter.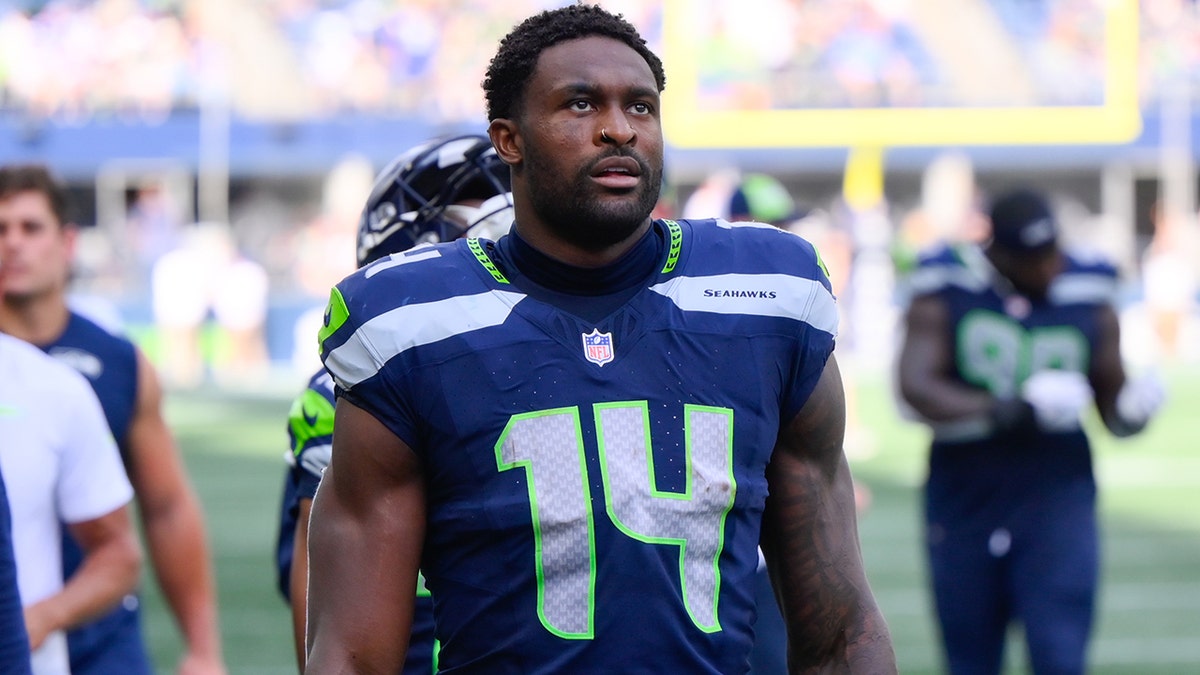 Metcalf appeared to hit Witherspoon when he was not looking. The Rams defensive back remained on the turf for a few moments as he was evaluated by team medical personnel. Referees assessed Metcalf a 15-yard penalty for taunting.
Earlier this week, Rams head coach Sean McVay told reporters Witherspoon suffered a hip and rib injury due to the hit from Metcalf.
Read the full article
here