Sports
Shohei Ohtani delivers epic pregame speech before Japan beats US: 'Let's stop admiring them'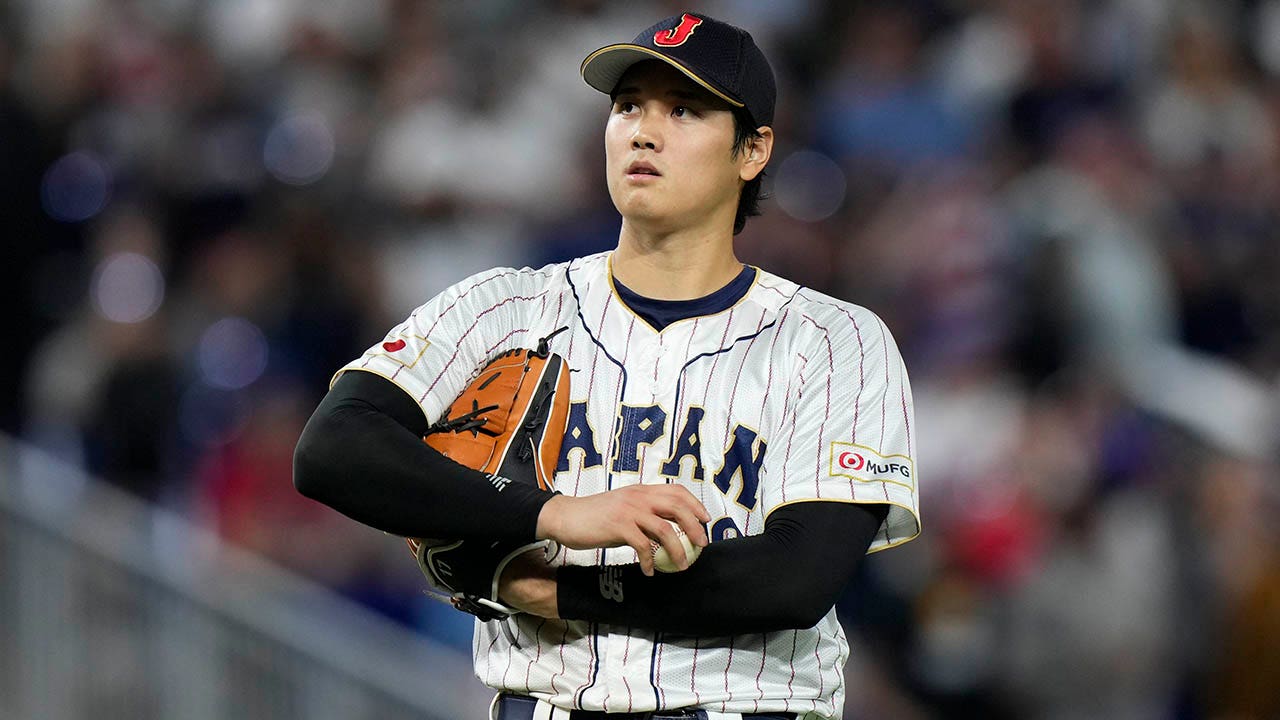 Shohei Ohtani played in the biggest game of his career on Tuesday night when Japan took on and defeated the United States in the World Baseball Classic final.
While Major League Baseball fans aren't used to seeing too much emotion come out of the superstar pitcher/designated hitter, Ohtani's pregame speech to his Japanese teammates went viral and he made sure they didn't get caught up in the moment of playing against some of the top American athletes.
"Let's stop admiring them," Ohtani said, the Los Angeles Times. "… If you admire them, you can't surpass them. We came here to surpass them, to reach the top. For one day, let's throw away our admiration for them and just think about winning."
Japan would rally behind that message and defeat the U.S. 3-2 to win their third World Baseball Classic tournament.
Ohtani got the chance to pitch in the game as well – as it had been speculated in the hours leading up to the matchup. He got the ball in the ninth for the save opportunity to clinch the Classic – while he had already been 1-for-3 with a walk – and he was due to face defending NL batting champion Jeff McNeil, 2018 AL MVP Mookie Betts, and his Los Angeles Angels teammate, three-time AL MVP Mike Trout.
It was Ohtani's first relief appearance since 2016, and it didn't start off hot as he walked McNeil to lead off the inning and put the lead run at the plate. Bobby Witt Jr. pinch-ran, but it was moot as Betts grounded into a 4-6-3 double play.
RANDY AROZARENA GIVES FANS UNFORGETTABLE MOMENT AFTER HOME RUN ROBBERY IN WORLD BASEBALL CLASSIC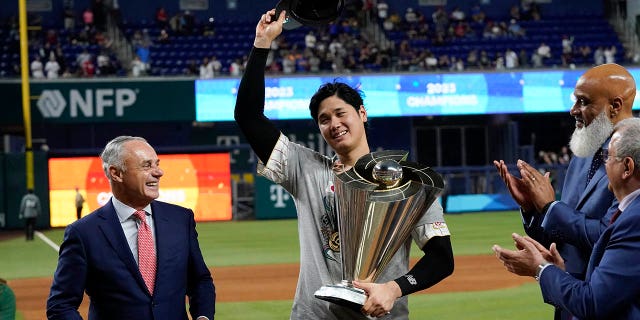 Up came Trout, the matchup the entire baseball world hoped for all day long, and Ohtani was clearly ramped for it – he dialed a fastball up to 102 mph.
Ultimately, Ohtani won the battle, getting Trout to whiff on a 3-2 slider, giving Japan the World Baseball Classic trophy.
Trea Turner had put the Americans up 1-0 early with a solo home run. But the team would fall behind later in the game.
Japan won the inaugural Classic as well as the second one in 2009. The Dominican Republic took home the trophy in 2013, and the U.S. won in 2017.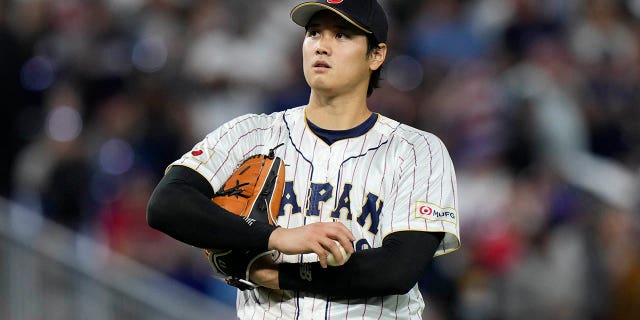 Next week, the baseball world turns its attention to Opening Day in MLB.
Fox News' Ryan Morik contributed to this report.
Read the full article
here