Asia
China's defence chief Li Shangfu does not attend military meeting, continuing public absence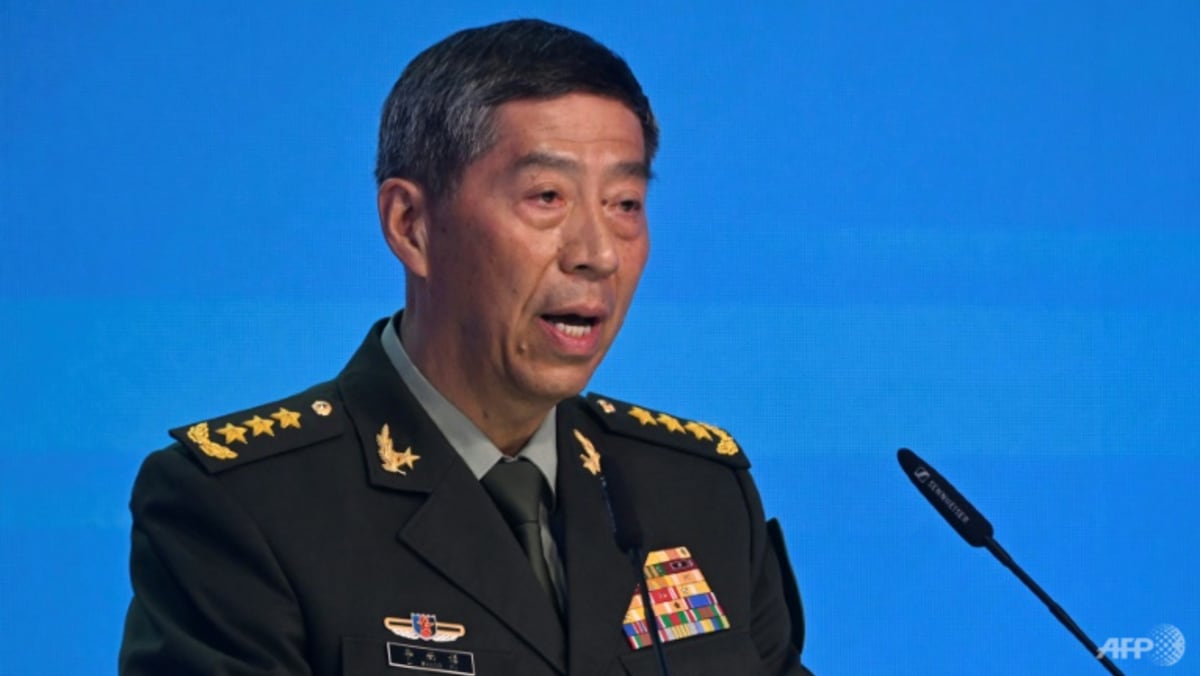 China's Defense Minister Li Shangfu was conspicuously missing from a major military meeting on Friday (Sep 15), according to footage aired on the state broadcaster CCTV, extending an unexplained public absence now in its third week.
Li's name was also not included in the state media Xinhua's report on the meeting. His continued disappearance from public view has raised questions about the whereabouts of the general and his political future.
Li also missed a meeting with senior Vietnamese defence officials scheduled on Sep 7 and 8. At that time, Reuters quoted Vietnamese officials saying that Li's absence was due to "health reasons".
The last public appearance of Li, 65, was at the China-Africa Peace and Security Forum in Beijing on Aug 29, when he delivered a keynote speech.
Li's disappearance follows the unexplained weeks of absence earlier this year by Foreign Minister Qin Gang. Qin was replaced as foreign minister in July by his predecessor, Wang Yi.
The Friday event was a meeting by the People's Liberation Army leadership concerning political education.
Three of the seven-member Central Military Commission (CMC) – China's highest military decision-making body headed by President Xi Jinping – were present: He Weidong, the commission's vice-chairman; Admiral Miao Hua, who supervises political affairs; and armed rocket force General Zhang Shengmin, who is in charge of disciplinary issues.
Also not in attendance were General Liu Zhenli, the chief of staff of the joint staff department; and General Zhang Youxia, Xi's trusted ally and the first-ranked CMC vice chair.
He, who chaired the meeting, asked the PLA commanders to strengthen their political conviction and step up combat readiness, according to Xinhua.
Read the full article
here