Asia
Man who opened Asiana plane door says he felt 'suffocated' and 'wanted out quickly'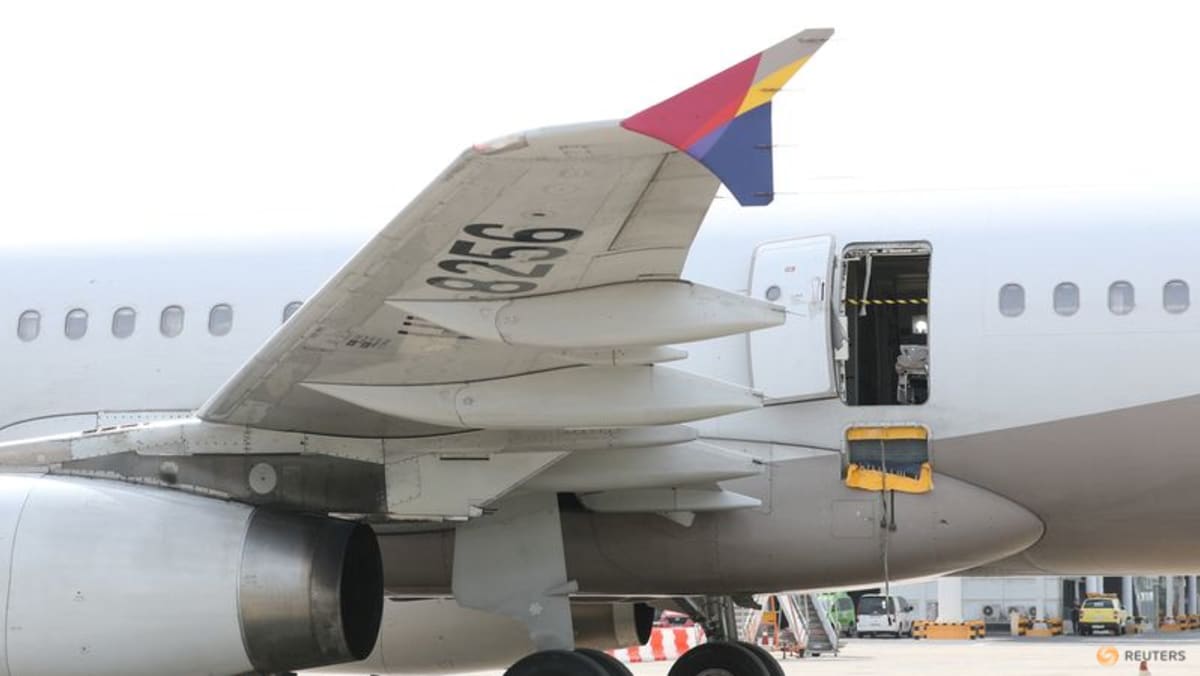 SEOUL: A man who opened an emergency exit on an Asiana Airlines flight in mid-air felt "suffocated" and wanted to get off quickly, South Korean police said on Saturday (May 27).
The plane was carrying nearly 200 passengers as it approached the runway on Friday at Daegu International Airport, about 240km (149 miles) southeast of Seoul, on a domestic flight.
When the plane was around 200m (650 feet) above ground, the man who police said was in his 30s without providing further details, opened the exit door.
The passenger was taken in by Daegu police for questioning and told officers he had been "under stress after losing a job recently".
"He felt the flight was taking longer than it should have been and felt suffocated inside the cabin," a Daegu police detective told AFP.
"He wanted out quickly."
The passenger faces up to 10 years in prison for violating aviation safety laws.
A video clip shot by a nearby passenger showed wind ripping through the open door, with fabric seat-backs and passengers' hair flapping wildly as some people shouted in surprise.
Another video shared on social media showed passengers sitting in the emergency exit row next to an open door being buffeted by strong winds.
Read the full article
here