Asia
Paws and popcorn: Thai cinema goes pet-friendly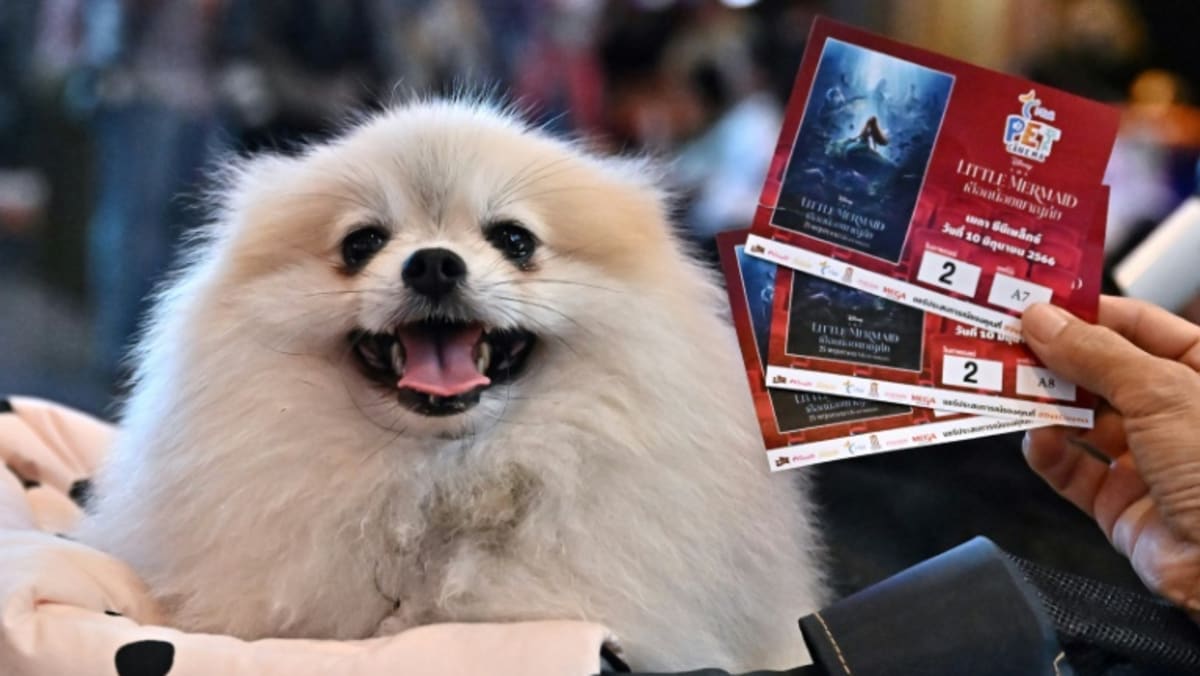 SAMUT PRAKAN, Thailand: A fluffy white cat in a yellow dress perched on the top of a Bangkok cinema seat while, nearby, a Chihuahua in a Sebastian the Crab costume geared up to watch Disney's The Little Mermaid with their owner.
One terrier even channelled Ariel in a red wig and mermaid's tail.
They were among dozens of four-legged film-goers that arrived in strollers on Saturday (Jun 10) for the opening of Thailand's first pet-friendly cinema on the fringes of the capital.
The country's pet industry is considered the second-biggest in Asia, behind China's, with some 8.3 million dogs and 3.7 million cats in 2021, according to industry data.
Pet ownership grew further during the coronavirus pandemic, and now some businesses are trying to cash in.
Mano, 37, had brought his rescue cat, Kati, to the cinema.
"We take him to work sometimes … today is like an experiment," he told AFP.
"We are seeing The Little Mermaid. He will enjoy seeing all the fish on the screen."
Read the full article
here