Australia
34 minutes agoThe Electric Trades Union has thrown its support behind the 'Yes' campaign for the Voice to Parliament referendum.The union has released a television commercial featuring its members, explaining why the referendum is important for them and how they'll be voting.National Secretary of the Electrical Trades Union Michael Wright discussed the union backing the Voice referendum with Sky News Australia."What we see is the opportunity to really improve … employment opportunities for Aboriginal and Torres Strait Islanders," Mr Wright told Sky News Australia."Particularly out in the bush, out in remote areas because right now it's a bit of a disgrace out there … in terms of the work we do and our members do – so many of the projects are helping out in those areas."The chance that this could lead a better opportunities for workers in those places is really what's got us behind it."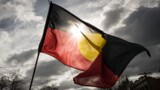 The Electric Trades Union has thrown its support behind the 'Yes' campaign for the Voice to Parliament referendum.
The union has released a television commercial featuring its members, explaining why the referendum is important for them and how they'll be voting.
National Secretary of the Electrical Trades Union Michael Wright discussed the union backing the Voice referendum with Sky News Australia.
"What we see is the opportunity to really improve … employment opportunities for Aboriginal and Torres Strait Islanders," Mr Wright told Sky News Australia.
"Particularly out in the bush, out in remote areas because right now it's a bit of a disgrace out there … in terms of the work we do and our members do – so many of the projects are helping out in those areas.
"The chance that this could lead a better opportunities for workers in those places is really what's got us behind it."
Read the full article
here