Australia
'A fearless player and leader': Tributes flow for AFL legend and coaching great Ron Barassi who has died at the age of 87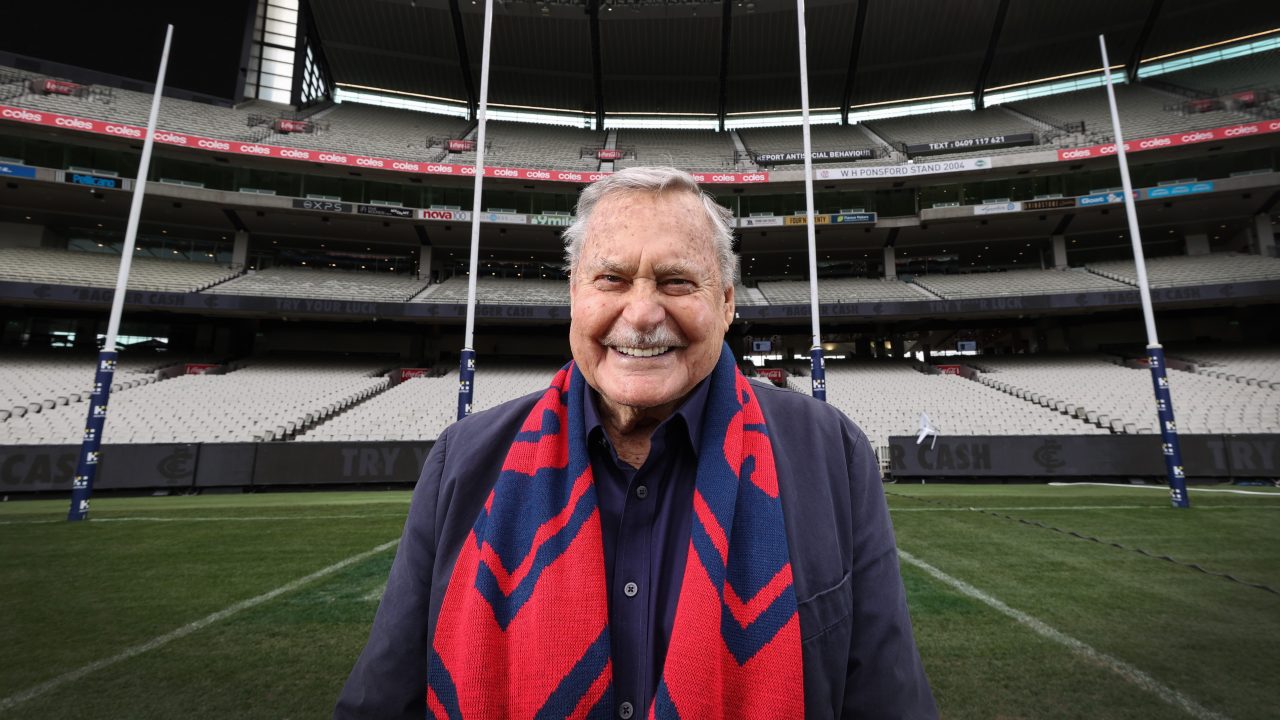 The AFL community is in mourning after the death of Ron Barassi who is being remembered as one of the most influential figures in Australian rules football. 
The six-time premiership player for Melbourne passed away on Saturday at the age of 87 after complications from a recent fall. 
Throughout his career, Barassi played 204 games for Melbourne, as well as 50 games for Carlton. 
The four-time premiership coach was inducted into the Australian Football Hall of Fame in 1966 and elevated to Legend of Australian Sport in 2006. 
He led Carlton to two premiership wins in 1968 and 1970, before delivering North Melbourne two flags in 1975 and 1977 during his eight years at the helm.
Barassi also coached 59 games at Sydney from 1993 to 1995.
His family confirmed the news of his death in a statement on Saturday. 
"After a full and extraordinary life, Ronald Dale Barassi, aged 87, left us today due to complications from a fall," the family said.
"He died peacefully, surrounded by loving family.
"We ask for privacy at this time."
Prime Minister Anthony Albanese is among those who have paid tribute to the 87-year-old, who is being remembered for his dedication to the sport both as a player and coach. 
"Ron Barassi was a legend in every sense of the word," the Prime Minister wrote on Twitter. 
"A fearless player and leader, a visionary coach and a tireless champion for the growth and success of Australian rules football.
"Ron's name and his legacy will be remembered as long as footy is played.
"May he rest in peace."
Victorian Premier Daniel Andrews said the government will offer Barassi's family a state funeral to honour of the AFL great.  
"The word legend is used a lot," Mr Andrews shared on Twitter. 
"But nobody deserves it quite like Ron Barassi.
"He didn't just play the game – he reshaped it.
"And how fitting that last night's game was a cliffhanger between the Dees and the Blues."
Melbourne Football Club CEO Gary Pert said the community was "extremely saddened" to hear of Barassi's death. 
"Ron was a much-loved character and friend to so many of us around the club which is why he will be so deeply missed," he said. 
"Ron was more than a player and coach. He was an icon of the game, and a true Melbourne person. His legacy will forever be etched in the history of the game.
"The entire football community has lost a giant, but Ron's spirit and impact will live on through the game that he loved so dearly."
Barassi's death comes just a day after Melbourne and Carlton, both former clubs of the AFL legend, faced-off in a thriller semi-finals match at the MCG on Friday night. 
Read the full article
here