Australia
Dominic Perrottet and Chris Minns both grilled by undecided voters as toll relief and economic management emerge as key issues in final election debate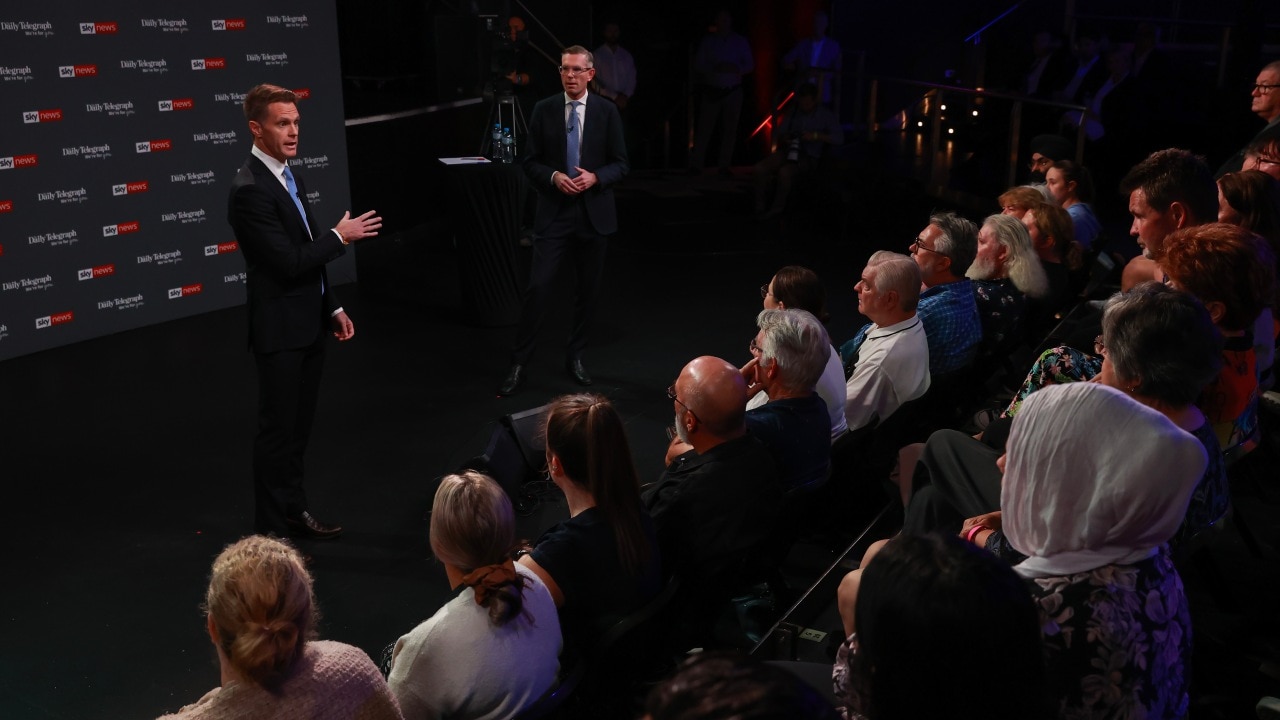 Premier Dominic Perrottet and Chris Minns exchanged blows over each party's massive election commitments in front of 100 undecided voters, but the Labor leader emerged victorious with less than three days until New South Wales heads to the polls.
In the final and most important debate of the 2023 state election campaign, voters at the Sky News/The Daily Telegraph People's Forum at the Penrith Panthers Leaues Club grilled the two leaders on the issues that matter the most to them.
While the Labor leader won a vast majority of support from the voters in the building, one in five still remain undecided.
Mr Minns secured the victory with 48 per cent of the voters believing he outperformed the Premier with only 32 per cent supporting Mr Perrottet.
During the debate both men stuck to their messages in their opening addresses with the Premier spruiking economic management and a sprawling infrastructure agenda while Mr Minns focussed on public health and the government's privatisation.
"The government has been in power for 12 years, he is asking for 16 years, but we think it's time for a fresh start," the Labor leader declared.
But as interest rates continue to rise and inflation looks set to remain high until the end of the year, cost of living was no doubt at the front of voters minds with privatisation clearly a massive concern for many in the crowd.
Dominic Perrottet's controversial privatisation regime under fire
Despite repeatedly ruling out any more asset recycling, the Premier was confronted with numerous questions on whether he would backtrack on his promise like he did after the 2019 election.
Mr Perrottet was grilled by Mr Minns as well as those asking questions on his budget management and the state's asset base.
"Clearly you keep selling our assets, clearly you keep spending money which worries me that you guys don't know how to budget properly which is why you're selling the assets to pay for your promises," one voter said.
The government has sold major public assets such as West Connex and the state's "poles and wires" electricity assets, but Mr Perrottet has ruled out any further privatisation.
"I've made it very clear we will not be selling any assets in the next term of government and in addition to that we will take into parliament… that every year in relation to our election commitments I will table an update to be held to account by the NSW Parliament," Mr Perrottet said.
The sale of WestConnex as well as numerous other Sydney motorways including the M2, the M4 and the M7 has seen Sydney toll prices skyrocket putting greater pressure on motorists hip pocket.
Capitalising on this sentiment, Labor has offered a $60 weekly cap on tolls, which will save motorists only two per cent more than the government's rebate scheme.
Mr Minns also hit the Premier hard on privatisation and said Labor's toll cap was a "shame" but was necessary due to the sale of many of Sydney's motorways.
"The toll cap comes in place directly to help families in NSW it's a cost of living measure that's just common sense," Mr Minns said.
"It's a shame that we have to do it in the first place but as a result of these privatisations it's a common sense policy we think will help families in this state.
"I think the best thing we can do for the long-term future of cost of living in NSW is stop the madness of privatisation because privatisation directly in relation to ports, directly in relation to energy and toll roads has meant you pay more."
Perrottet and Minns clash over wages cap
Mr Perrottet was forced to defend his decision to slash public sector wages increases and implement a cap, but the Premier hit back at Mr Minns over his failure to properly cost his plans to scrap the wages ceiling.
Wages for nurses, teachers and emergency service workers – among others – have been capped at three per cent this year and 2.5 per cent per annum for three years after the then-treasurer Perrottet slashed it completely during the height of the COVID-19 pandemic.
Mr Perrottet was asked by the Labor leader if he regretted the decision to cut the increase but the Premier refused to concede it was the wrong decision instead arguing the move allowed the government to invest in healthcare and support for families and businesses.
"Now sometimes in politics you've got to make difficult decisions that are unpopular but ultimately my job is to make sure every single person across NSW is supported," he said.
Mr Minns jumped in and declared: "It was the wrong call".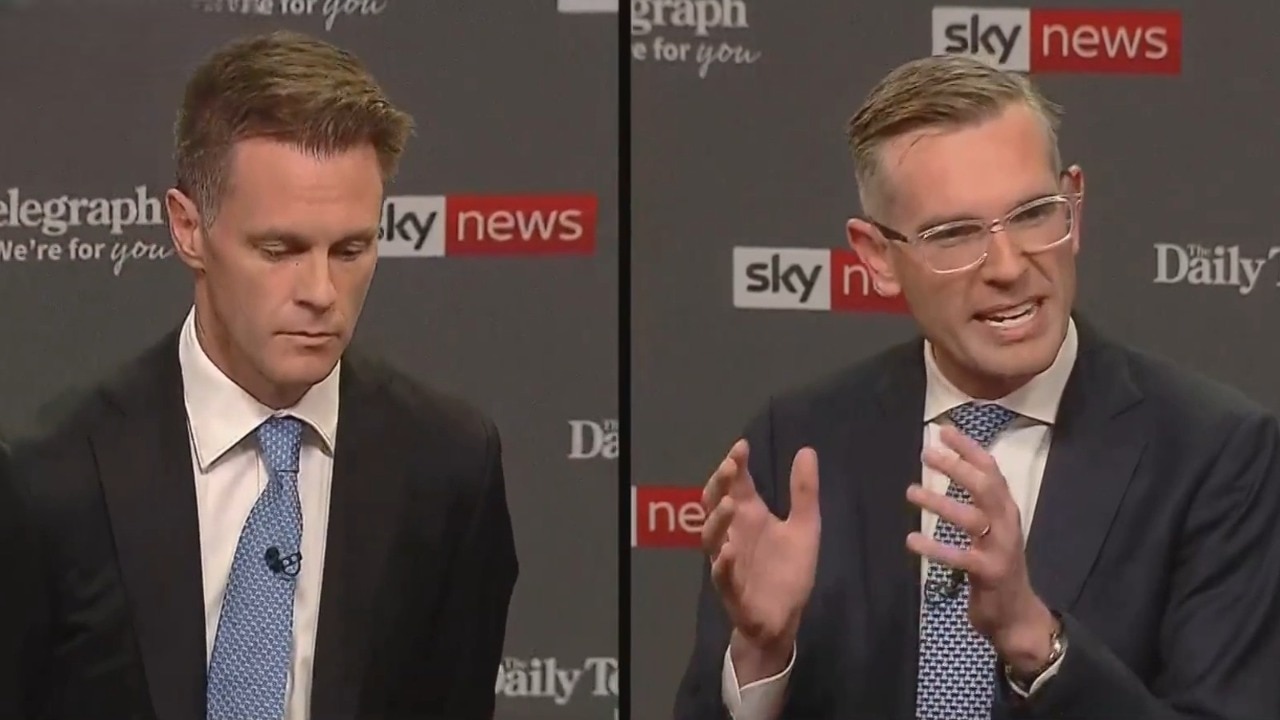 "I think a lot of you would accept if the Premier said 'look I made the wrong call' we'd all say well look they were difficult circumstances.
"But to double down on it I think leaves many people with the indication that you could do it."
Mr Perrottet shifted to attack Labor's budgeting after the independent Parliamentary Budget Office found that even a one per cent increase on the wage cap would add an additional $2.6 billion financial burden.
"The difference between our policy and your policy is you can't cost it and if you can't cost your policy which is 40 per cent of the state's budget that has a real consequence for people across our state," Mr Perrottet said.
"If you unravel 40 per cent of the expenses that means you've got to pull back on something else and if you can't say what it's going to cost then you can't say what you'll need to save, what you need to pull back on."
Mr Minns has argued lifting the public sector wages would help retain critical workers in the state's public hospitals, police force and schools.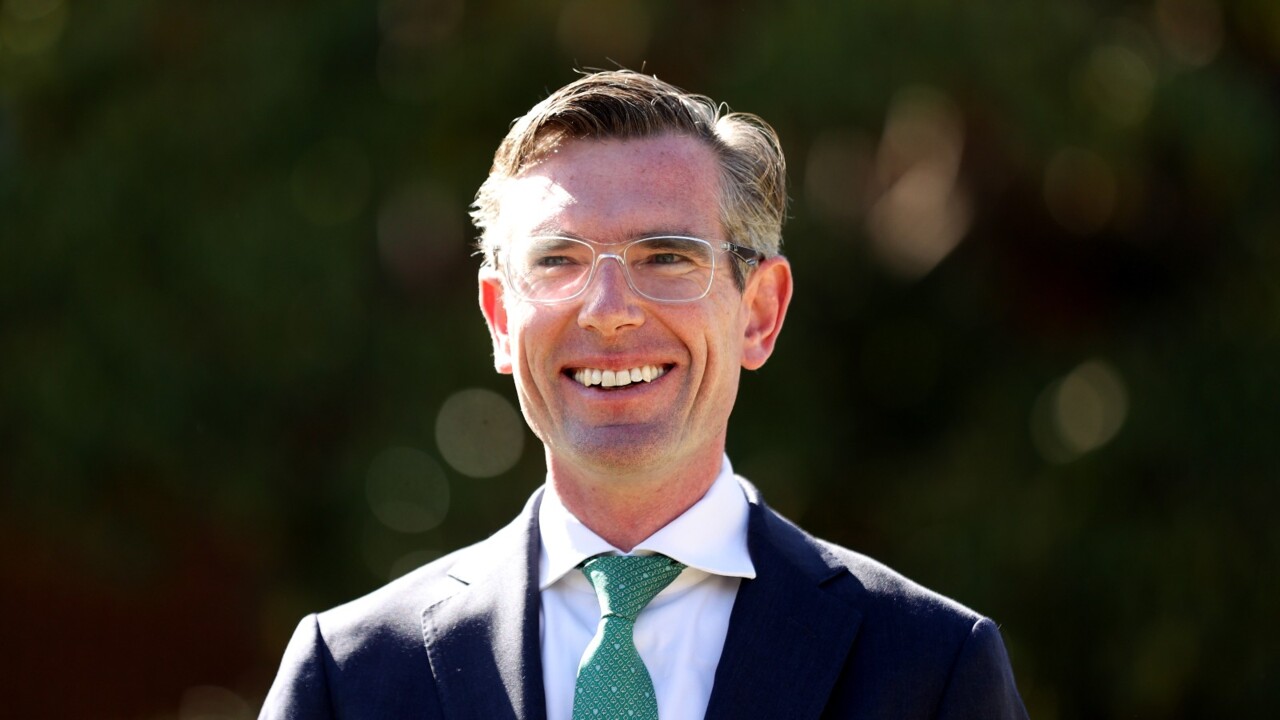 Economic management and cost of living still crucial battlegrounds
Both leaders spruiked cost of living saving measures during the debate, but voters were also keen to put their massive spending commitments under the microscope.
Sky News Australia's Kieran Gilbert questioned the Premier on whether his government's vouchers and support measures were counterproductive, given the tough economic times.
The NSW government currently offer a range of vouchers, mostly aimed at families across the state.
Mr Perrottet said his government's "strong economic management" meant the vouchers were done in a "very measured way".
"What's the point of the NSW budget? It's here to help families in difficult times," Mr Perrottet said.
Meanwhile, Mr Minns repeated his concerns of the government privatising further infrastructure to fund projects, with the Labor leader pointing to the cost of raising the Warragamba Dam, increasing to $3 billion and Northern Beaches Tunnel at $10 billion.
"Stop the madness of privatisation," the Labor leader said.
The leaders' final pitches
Mr Perrottet used his final pitch before polls opened to hit the Coalition's tried and tested lines arguing the emerging economic headwinds required "strong financial management".
He outlined his government's continued investment in infrastructure, as well as their commitment to policies helping create "downward pressure" on families and households in the state.
He highlighted the Energy Bill Saver program, which will give a one-off $250 payment in electricity support for households when they compare energy plans using Service NSW.
Mr Minns again made the case for change and said New South Wales deserved a "fresh start".
He reiterated his policies, which included rebuilding the state, schools, hospitals and eliminating privatisation.
The Labor leader added 2,000 study scholarships will be handed out each year to train prospective healthcare workers.
"I like Dom a lot, their best days are behind them. It's time for a fresh start," he said.
"Our track record speaks for itself," he said.
Read the full article
here