Australia
DPP spent more that $250,000 on failed attempt to convict NT Children's commissioner Colleen Gwynne on abuse of office charge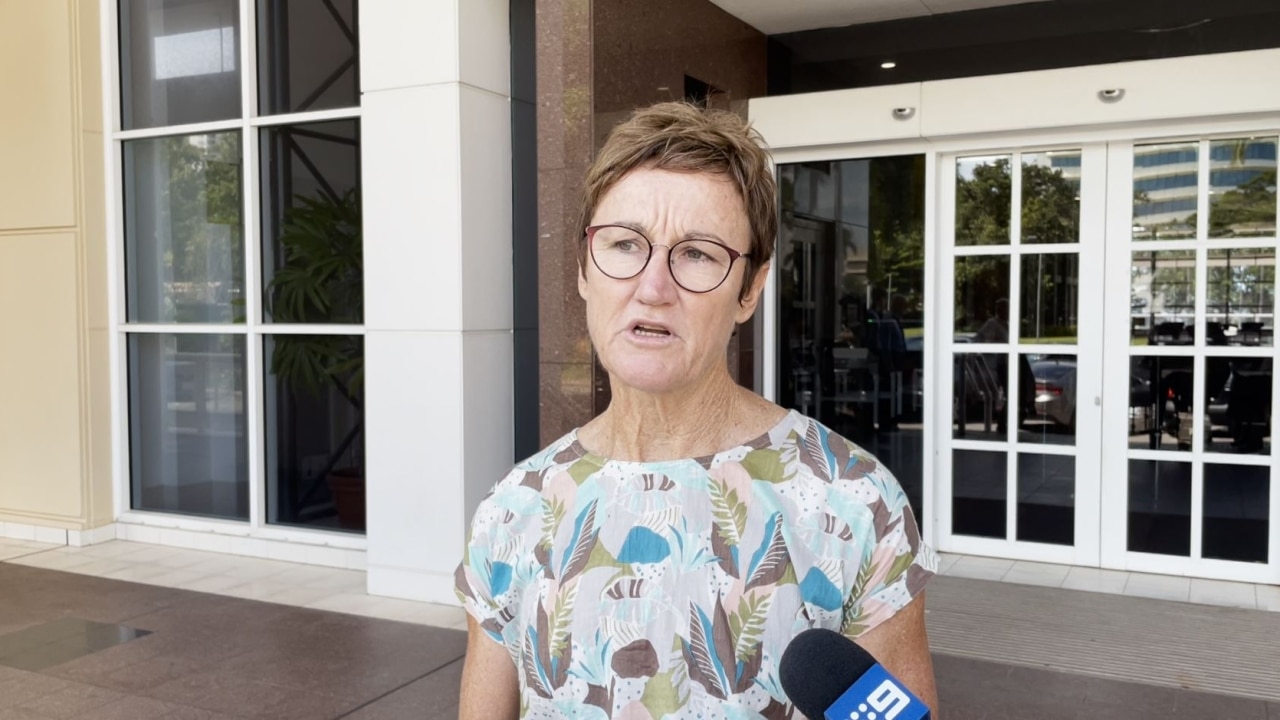 The Office of the Director of Public Prosecutions spent more than $250,000 on its failed attempt to convict Northern Territory Children's Commissioner Colleen Gwynne on an abuse of office charge.
In response to written questions from Independent MLA Robyn Lambley, the Office of the DPP confirmed it had spent $263,316.53 on the case, which was thrown out of court in March before the defence had presented any evidence.
The cost included more than $240,000 for interstate barrister fees, more than $5000 for interstate fares, and more than $4800 for interstate accommodation.
More than $8000 was spent on fares for witnesses and another $2500 went to other legal expenses.
Smaller costs were incurred for a variety of items including intra-Territory fares, intra-vehicle costs, witness expenses and "other requisites and stationery".
The costs only relate to expenses incurred by the Office of the DPP and do not include the cost of the three-year police investigation into Ms Gwynne.
Earlier this week Sky News revealed police had run surveillance on the Nightcliff home Ms Gwynne shared with her primary-school aged children as part of its investigation.
They also bugged her office, tapped her phone and accessed her bank accounts as they sought to prove she had engaged in criminal conduct when she appointed her friend Laura Dewson as her assistant commissioner.
The investigation by the NT Police Special References Unit saw up to four senior detectives working on the case at any one time.  They flew to four different states – Queensland, New South Wales, Victoria and Western Australia – to interview witnesses as part of the probe, dubbed Operation Pollux.
A charge of abuse of office was laid in July 2020, despite Ms Dewson being one of two people deemed suitable for the position by an independent panel and Ms Gwynne seeking advice from Department of Attorney General and Justice HR director Brian Mappas before making the appointment.
Mr Mappas had sought an opinion from the Office of the Solicitor for the Northern Territory before providing Ms Gwynne with this advice.
Detectives' notes seen by Sky News show police believed the "whole job is gone" if Mr Mappas and the Solicitor for the Northern Territory had provided this advice.
But they continued to investigate for another 16 months after obtaining this information before eventually charging Ms Gwynne.
The case proceeded to trial in the Supreme Court earlier this year.  But in the second week of the trial the prosecution withdrew its case after Justice John Burns ruled it would have to prove Ms Gwynne only sought to appoint Ms Dewson because she was her friend, not because she believed she was the best person for the job.
The Office of the DPP has previously defended its decision to pursue the case.
"This matter was subject to a contested committal hearing, including on the issue of triviality," the DPP said.
"His Honour Acting Judge Gett determined there was sufficient evidence to proceed to commit the matter for trial."
NT Police have also defended their investigation.
"The investigation proceeded as per NTPF investigative procedures," a police spokesperson said.
"Prior to the service of the Notice to Appear the matter was reviewed by the DPP, there was sufficient evidence available to support the charge and this matter proceeded."
Read the full article
here