Australia
'I've been clear and honest': Finance Minister Katy Gallagher denies misleading parliament on Brittany Higgins' rape allegation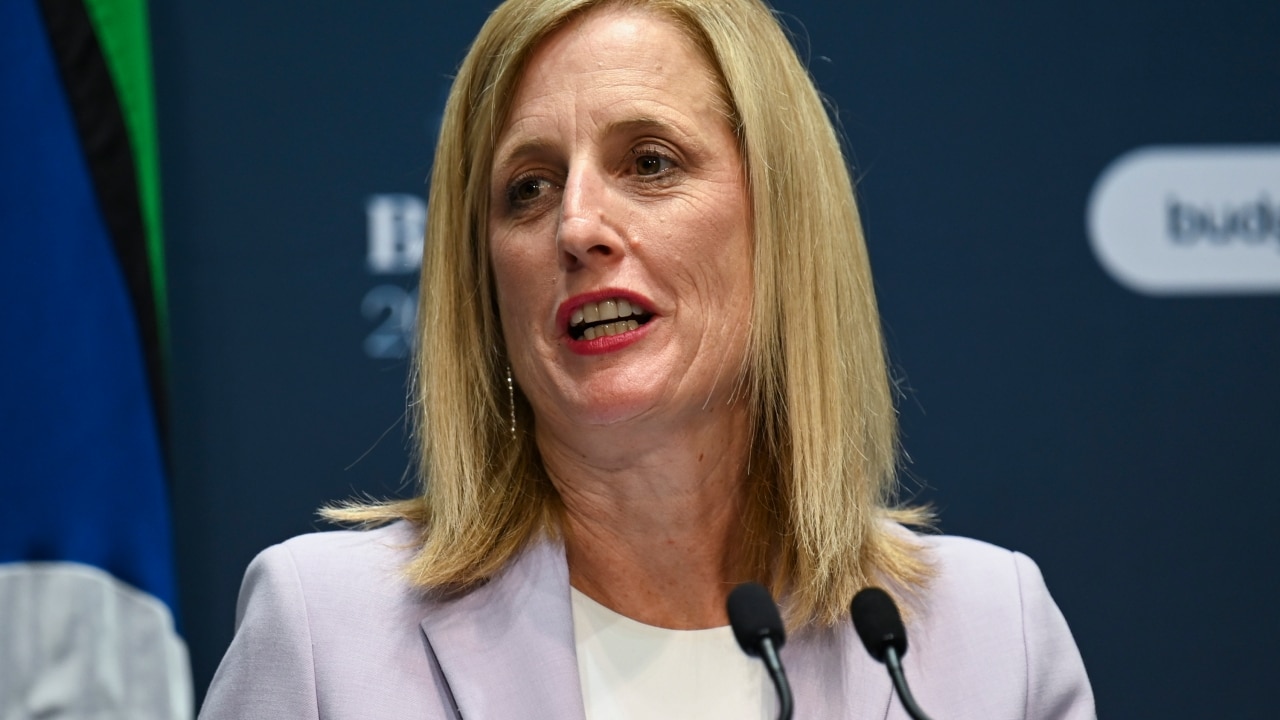 Katy Gallagher has spoken for the first time since bombshell text messages suggested the Finance Minister misled parliament on Brittany Higgins' rape claim.
During Senate Estimates in June 2021, Ms Gallagher knocked back claims from then-defence minister Linda Reynolds that she knew about the rape allegations prior to them becoming public in February 2021.
But, text messages published by The Australian on Thursday showed Ms Higgins and boyfriend David Sharaz discussing contacting Labor politicians and planning meetings, including with Senator Gallagher who was allegedly "angry" and "wants to help".
Addressing the texts on Saturday, Ms Gallagher said she was aware of "some information" but did not know the full allegations nor intended "to weaponise" them.
"I've been clear, I've been honest and at all times I've been guided by the bravery and courage of a young woman who chose to speak up about her workplace and from that we have had massive changes to that workplace," she said.
"(I was told) there was going to be some public reporting that a young woman making serious allegations about events that occurred in a minister's office… were going to become public."
Senator Gallagher, Environment Minister Tanya Plibersek and Prime Minister Anthony Albanese are facing calls to disclose whether they knew about Ms Higgins' allegation and had helped the former Liberal staffer pursue her claim against her ex-colleague Bruce Lehrmann.
Appearing on Sunrise on Friday, Mr Albanese was asked if he was "confident" Senator Gallagher had not misled parliament.
"Absolutely. And she is a great Finance Minister," Mr Albanese said.
Education Minister Jason Clare, who earlier on Friday appeared on the breakfast show, said Senator Gallagher was a "person of integrity".
Deputy Prime Minister Richard Marles told the Today show his Labor colleague was "very comfortable with the statements she made" about the revelations.
Senator Gallagher, who faces being referred to the corruption watchdog, also denied being involved in approving a reported $3 million compensation payout to Ms Higgins, which was signed off by the government in December last year.
It comes after unseen texts between Ms Higgins and Mr Sharaz revealed their proposals to organise meetings with three Labor MPs and favoured journalists to push her side of the story.
Sky News Australia host Sharri Markson on Thursday revealed the text exchanges as well as the explosive full five-hour recording of the secret between Ms Higgins, Mr Sharaz, journalist Lisa Wilkinson and her producer.
Markson said texts and the audio from the meeting ahead of The Project interview in February 2021 showed Labor politicians were "involved in this scandal from the outset".
The Prime Minister, Environment Minister Tanya Plibersek and Senator Gallagher have all denied this week they had been tipped off.
Read the full article
here