Europe
Accident at Zaporizhzhia nuclear power plant 'can't be excluded': IAEA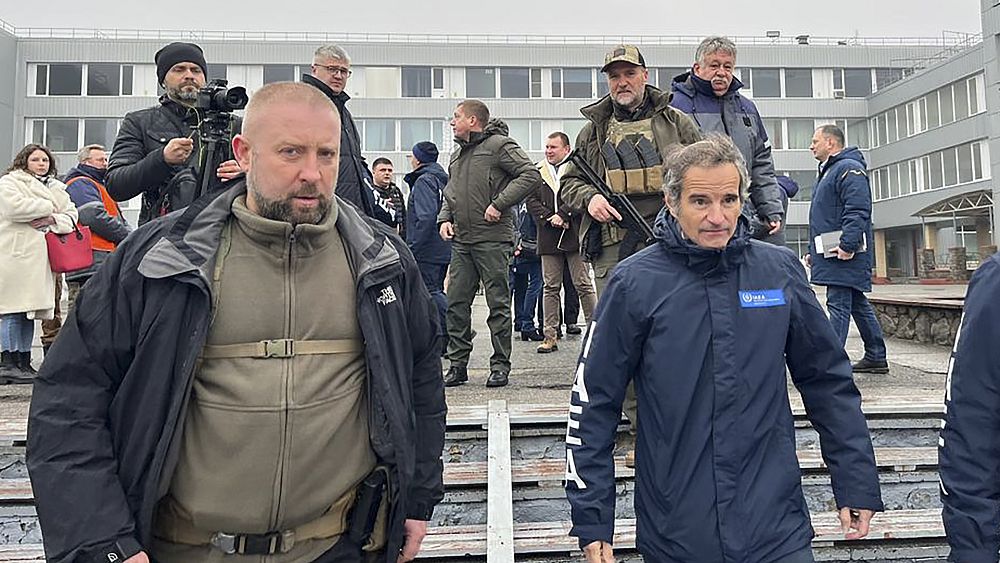 The threat of a nuclear accident in Ukraine is still very high, the director of the International Atomic Energy Agency (IAEA) told Euronews on Monday.
Rafael Mariano Grossi, who met with Ukrainian President Volodymyr Zelesnsky last week during a visit to the war-torn country, described the situation around the Zaporizhzhia nuclear power plant as very precarious and said that reaching a deal on the establishment of a safe zone is tricky as the military are involved in the talks.
"We did have situations where this facility was shelled, attacked directly. There is still a lot of military activity around. So it cannot be excluded that this happens again," Grossi told Euronews.
"So before it does, we can take an interim practical measure, which would be to exclude this huge facility from a military action attack," he added.
Grossi spoke from Brussels where he briefed European Union foreign affairs ministers on the situation on the ground. He will also provide an update to the European Parliament on Tuesday.
The IAEA has a team on the ground monitoring the nuclear plant, which is not producing energy at the moment and is under the control of Russian forces. Similar IAEA missions are also stationed at the other Ukrainian nuclear power plants in Rivne, Khmelnytskyi and Chornobyl.
Grossi is to visit Moscow in early or mid-February for a face-to-face meeting with Russian President Vladimir Putin. 
"This is real war. And so, unfortunately, we can agree things around diplomatic tables and then out there, something else could happen. This is why we are so concerned," he said. 
The ongoing protests in Iran and the stalled nuclear deal also featured high on his agenda in Brussels. The IAEA is a guarantor of the so-called JCPOA and would like to see the nuclear deal that disintegrated under the Trump era revived. Grossi wants to keep the line open to Tehran to clarify findings on enriched uranium.
"I really hope Iran will heed our call and I will be able to travel there and re-engage at the political level to make sure that nothing happens there that would destabilise an already volatile region," Grossi said. 
EU ministers agreed on further sanctions against Iran on Monday to stop the repressive attacks on innocent people.
Read the full article
here