United States
Before 'The Little Mermaid,' Black mermaids were part of mythology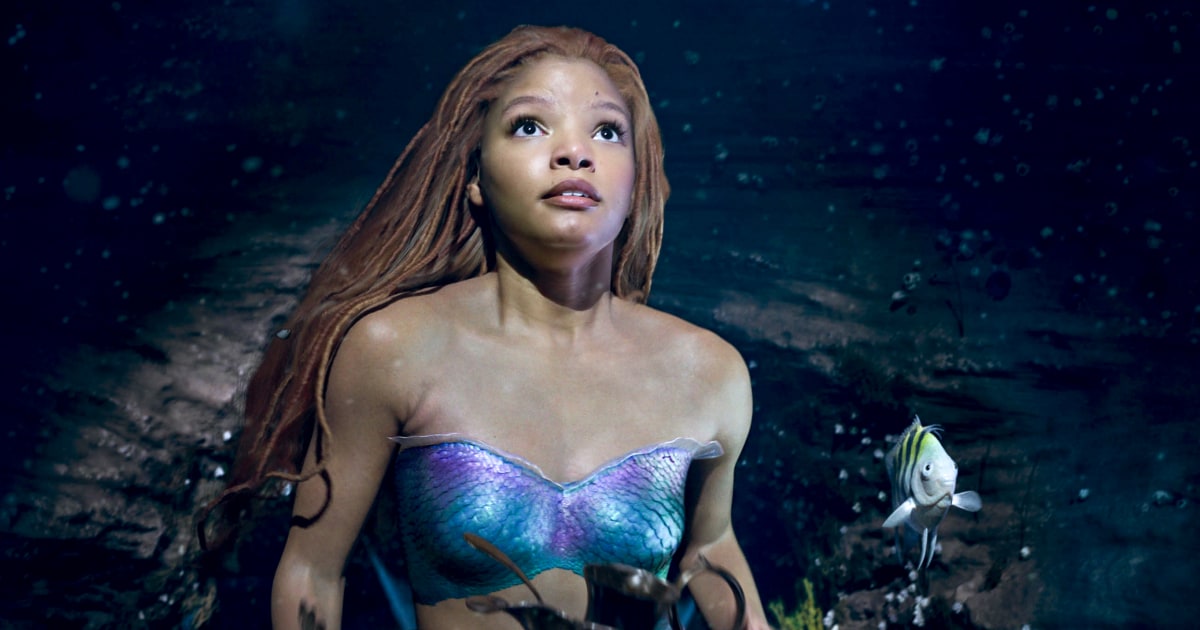 When Halle Bailey was cast in the live-action remake of "The Little Mermaid," some critics blasted the decision, proclaiming Princess Ariel could not possibly be Black. 
But one professor who studies the mythology of mermaids and the present-day communities that portray them says that view couldn't be further from the truth. Yes, mermaids are mythological creatures, but their African origins are real according to Jalondra Davis, an assistant professor of English at the University of California, Riverside. And some mermaids are Black.
Part of Davis' research situates the origin of Black mermaids during the Middle Passage, a time period where Africans were enslaved and violently transported across the ocean to North America and the Caribbean. A common motif of mermaid legends is that enslaved people who went overboard transformed into water creatures along with their descendants.
In African cosmologies, "people who were lost to the water could become water spirits," Davis said. "Water spirits could take people into the water and keep them alive."
So, history informs myth. Still, according to Davis, because Black popular culture can be overly concentrated on historical dramas, it's important that there is access for Black stories that cover a range of experiences including fantasy that is not tied to fact or reality.
"The Little Mermaid" is led by a Black actor, but Bailey's race is not the point. 
"People often feel like when they're watching something with Black people or reading something with Black people that they need to learn something," Davis said. "We don't have to represent history; we could be anything."
After a trailer of "The Little Mermaid" was released, aside from the vitriol, videos went viral of young Black girls thrilled to see a Disney princess with a complexion that matched their own.
"It's important because it can open up possibilities for the things we can create and the possibilities for our children in terms of thinking about what they can do in the world and what they can create," Davis said. 
A pillar of the Black mermaid community is "aquatic diversity," she said, and "teaching Black children to swim" to ensure their safety. Among Black Americans, especially children, swimming proficiency rates are low, largely owing to segregation-era policies that denied nonwhite people access to pools and beaches.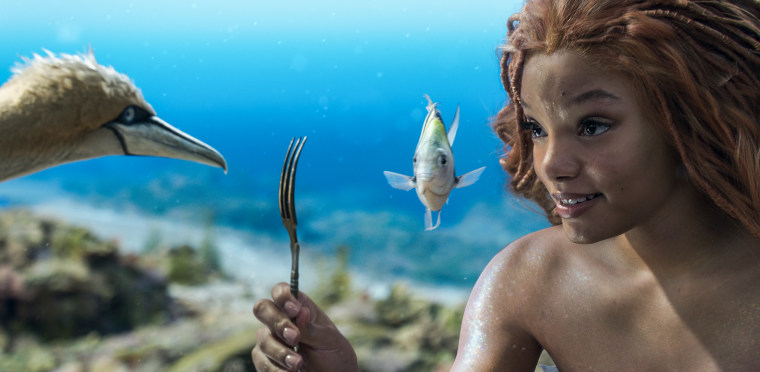 Davis began swim lessons in 2020 as she connected with mermaiding, a process she views as restorative in the strenuous relationship between Black history and water.
There are also mermaid cosplayers — people who perform being a mermaid through costumes — who usually don a clothed monofin, which places both feet together in a single fin, to mimic the mermaid tail before they swim underwater. Davis cautioned though that swimming under these conditions can be physically arduous.
Others are drawn to mermaid cosplaying because of its gender inclusivity: Having a mermaid tail can be a way to say "who cares" about the latter region of one's body.
"Water becomes a refuge," she said. "The water becomes a site of possibility for another life." 
Similar to the fictional African utopia Wakanda in "Black Panther," Davis said that Black mermaid lore is a "way to look at the kind of worlds and societies that African people might have created without any disruption."
Read the full article
here