United States
Former F1 racer threatens to sue to overturn superstar Lewis Hamilton's 2008 championship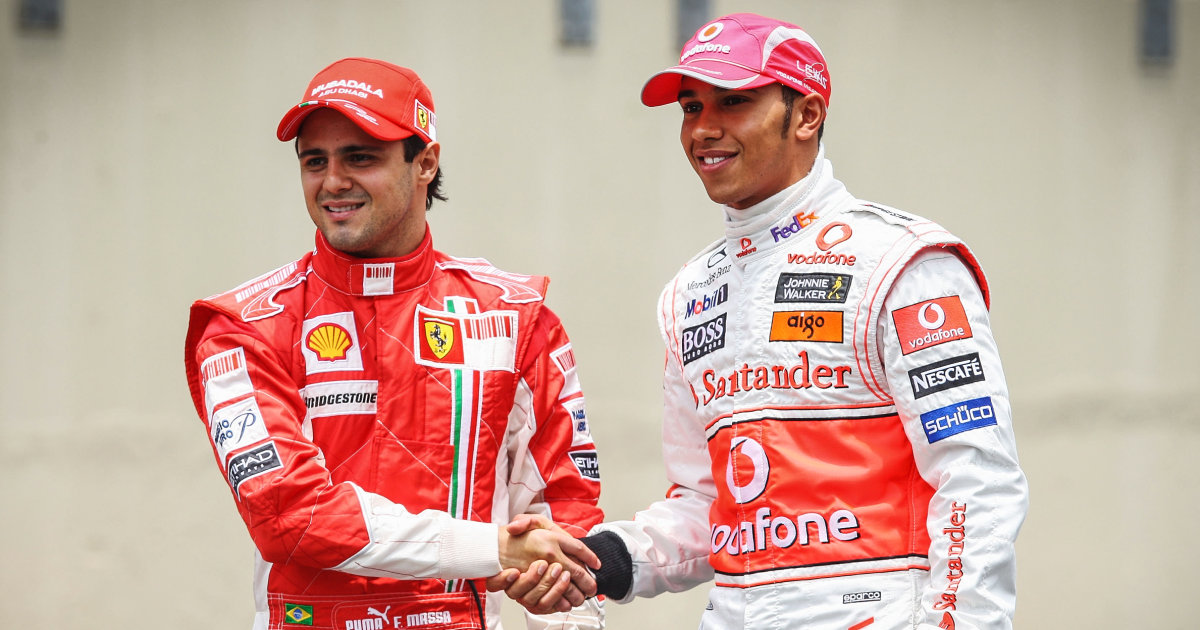 Retired Formula One racer Felipe Massa is escalating his legal fight to overturn the result of the 2008 championship as the sport returns this weekend to Singapore, the site of a notorious race-fixing plot dubbed "Crashgate," which he says robbed him of glory.
"I won the trophy. I'm fighting for the justice of the sport — to have the trophy," Massa said in a wide-ranging phone interview from his home in Brazil. "And this is what I will fight to the end, even if I need to go to the legal, to the court, to prove that what happened to me was not fair. And that's why we — me and the legal team that we have — are 100% ready for that."
His team maintains that recent remarks by then-F1 boss Bernie Ecclestone and newly unearthed comments by Charlie Whiting, the former race director for the sport's governing body, FIA, indicate they knew more about the cheating scheme by Renault than they let on at the time. The team also says the two waged a "conspiracy" to "conceal" it rather than nullify the points awarded in the race.
"One race was manipulated. And unfortunately, that manipulation took away my championship," Massa, who raced for Ferrari, said. "We know — and we have evidence — that very, very important people knew in 2008."
He said the "correct thing" would be to cancel all points in the race and reverse the title result.
Many analysts are skeptical that Massa's extraordinary challenge could succeed because Formula One championships do not get overturned after they are awarded, much less after 15 years.
His proposed legal action threatens to reopen one of the darkest chapters of the sport's history at a time when it is growing a fanbase in the U.S. The stakes also are high for Lewis Hamilton, who ended up winning that title by one point in the last lap of a thrilling final race of the season in Brazil.
Hamilton, driving for McLaren at the time, later left for Mercedes and went on to win six more championships, tying F1 legend and former Ferrari driver Michael Schumacher's record. Massa, 42, has since retired after a storied career but without a title.
In a series of letters reviewed by NBC News, Massa's legal team has issued document preservation notices to Formula One and FIA; his former team, Ferrari; the offending team, Renault, now called Alpine; and several former Renault officials. Formula One and the FIA have asked Massa's team for more time to address the claims.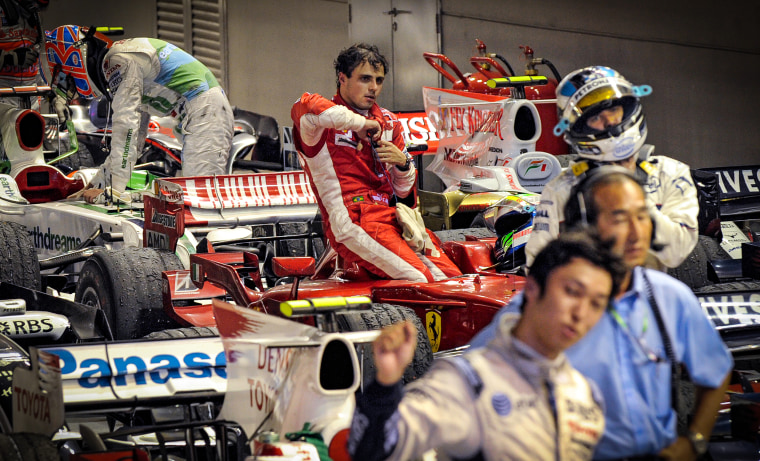 Massa's team gave the parties until Oct. 12 to respond before it plans to mount a full-scale legal challenge involving "multiple jurisdictions," said Massa's lawyer, Bernardo Vianna.
It all goes back to the 2008 Singapore Grand Prix, when Renault driver Nelson Piquet Jr. — under orders from team bosses, he later admitted — deliberately crashed to bring out a "safety car" and upend the race dynamic to help his teammate. The plot succeeded, as teammate Fernando Alonso took advantage of the chaos and won.
Massa, meanwhile, fell victim to a Ferrari error in a frenzied pitlane and scored no points, while Hamilton finished third and picked up six points that ended up being decisive to his title.
The race counted toward the final result of the championship because, as officials said at the time, they didn't learn about the Renault scheme until the following year, by which time it was too late to change the result.
The "Crashgate" saga is well-known to longtime Formula One fans but less familiar to newer "Drive To Survive"-era fans. Massa said it's an opportunity for the sport and its new owners, the U.S.-based Liberty Media Corporation, to prove the sport is better today.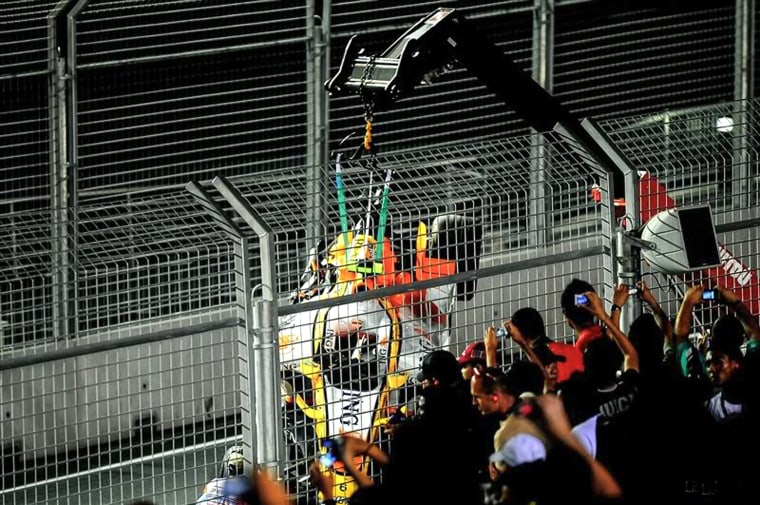 Massa started legal efforts after Ecclestone told the German website F1 Insider in March that he and then-FIA President Max Mosley were made aware of the Singapore scheme during the 2008 season but didn't act to annul the race to avoid a scandal. He said he felt sorry for Massa because if they had done so, Massa would have been champion, not Hamilton.
"I was destroyed when I saw the comments," Massa said.
Then the saga took a strange turn.
After Ecclestone's assertions sparked a firestorm and Massa threatened legal action, the 92-year-old former F1 boss told Reuters he didn't recall giving the interview: "I don't remember any of this, to be honest."
Now, he is accusing Massa of making a play for cash. "The Massa clan only cares about money. But the chances of that happening are zero," Ecclestone told the Swiss German outlet blick.ch.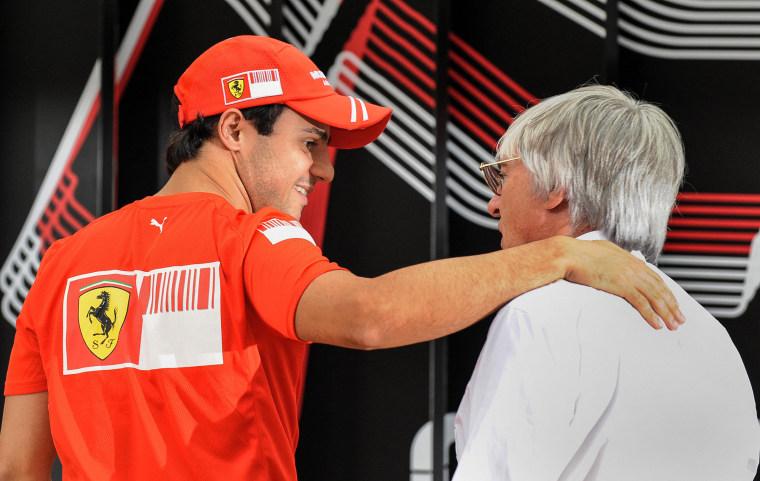 Massa rejects that assertion.
"I'm not doing this for the money," he insisted. "Ecclestone is only saying it because we show it — just how serious we are. And he knows we will not accept the stain to the sport… Also, he's likely afraid of what will become public, as well."
Because Whiting and Mosley have died, and Ecclestone is shrugging off his earlier remarks, Massa's team is left without cooperating witnesses at the highest levels. Some suggest that if Massa's legal challenge were to succeed, it would open the door for other drivers to sue to overturn championships that ended in controversy.
When asked if Massa would accept a co-championship with Hamilton, Vianna said: "At this point of time we can't make any conjecture about potential settlement because we haven't received any offers. But of course, our channels are open."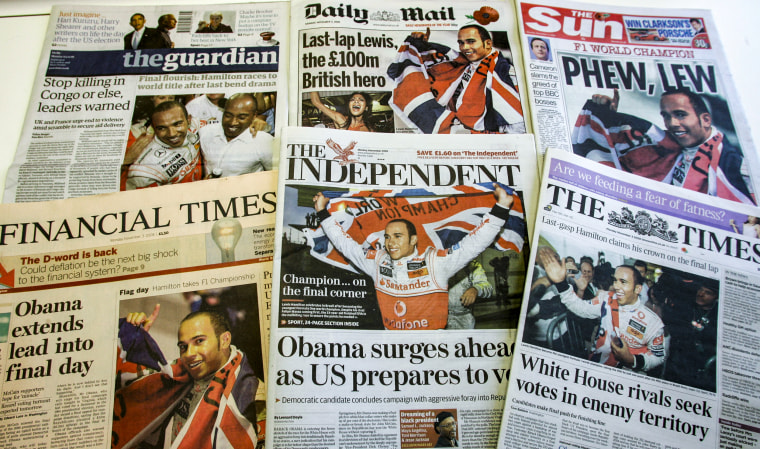 Massa said he's not accusing Hamilton of any wrongdoing and that he hasn't spoken to the seven-time champion about the case. But he said he would encourage Hamilton to re-evaluate it, given the Briton's advocacy against injustice.
"I think the most important thing is that if he really shows the people that he's looking for justice, he's looking for things which happen in the correct way, I think it's important that he analyze my case in the right way," he said. "Like, the way he really shows how he is for helping so many problems that happen around the world — with racism, with injustice."
Hamilton's representatives declined to comment, and the Mercedes driver has avoided publicly weighing in on Massa's actions.
Read the full article
here